Your wedding day is one you'll never forget. This incredible day spent celebrating the love you and your partner share, surrounded by the love of your family and friends, is one you'll treasure for the rest of your life. It's common practice to give the loved ones in your bridal party gifts of appreciation, showing them how much it means to you to have them there as a part of your special day. Fine jewelry is a thoughtful gift choice for your wedding party, as they can wear it on the day of the wedding and for many years to come. Want to know the best fine jewelry gifts to give your bridal party? We've rounded up a bevy of gorgeous fine jewelry gifts for your bridesmaids and have included some elegant options for the mother of the bride. Keep reading to see all the dazzling picks in our fine jewelry gift guide for your bridal party.
Bridesmaid Jewelry
A Classic Solitaire Diamond Pendant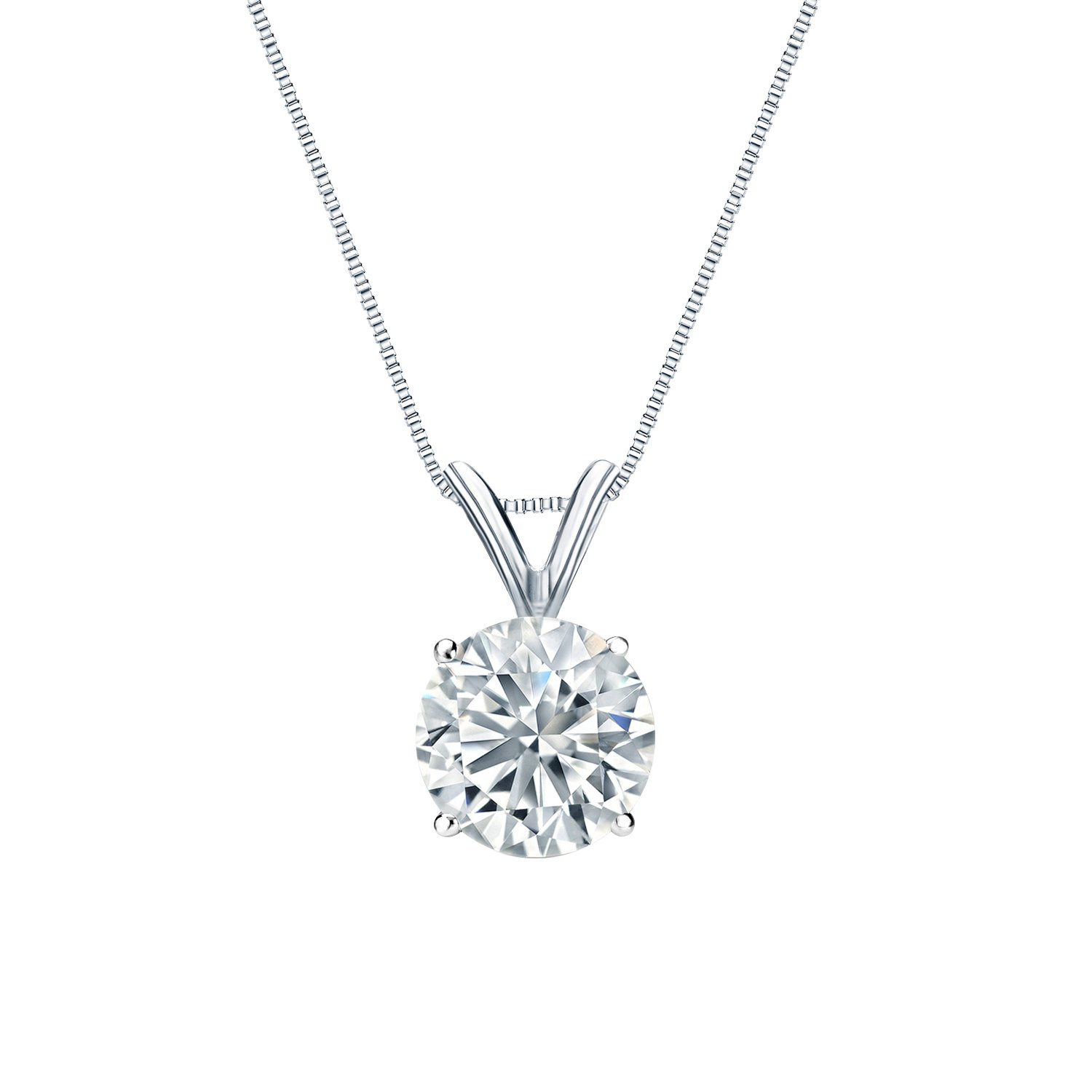 Certified 14k White Gold 4-Prong Basket Round Diamond Solitaire Pendant
This delicate diamond pendant is a perfect compliment to any bridesmaid look. It features an elegant and classic white diamond set in radiant white gold. A round diamond is a great choice for a solitaire pendant, as it is the most timeless and wearable diamond shape. This is a gift that your bridesmaids will enjoy for a lifetime.
Dazzling Halo Diamond Studs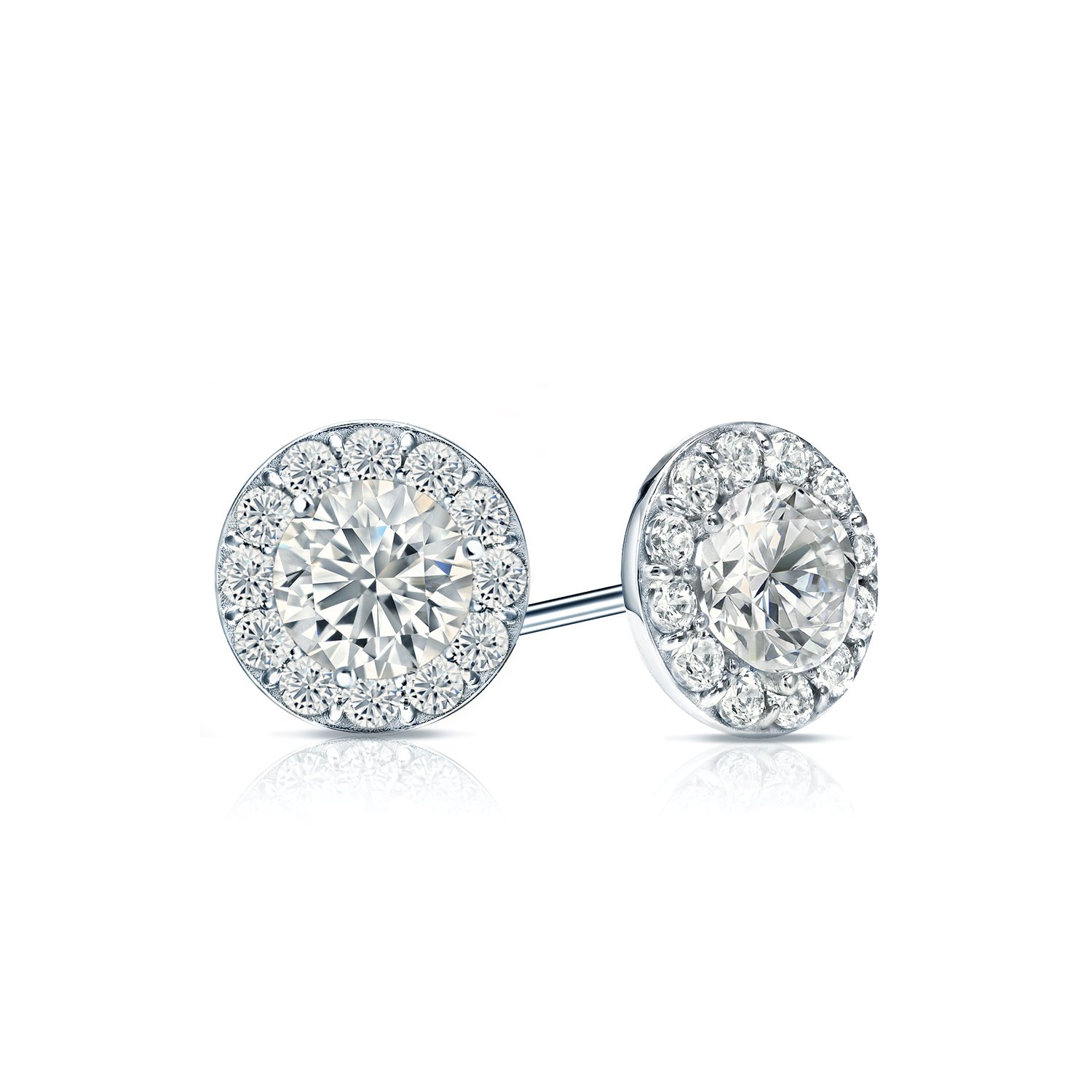 Certified 14k White Gold Halo Round Diamond Stud Earrings
Halo diamond studs add glamour to every look. These dazzling studs, featuring a halo of stunning white diamonds circling a larger center diamond, are eye-catching, stunning, and fashionable. This is a beautiful and on-trend option that your bridesmaids will be thrilled to receive.
Gemstone Studs to Match Their Dress
Certified 14k White Gold 4-Prong Basket Round Ruby Gemstone Stud Earrings
Another lovely option for your bridesmaids' gift is gifting them a pair of gemstone studs to match their bridesmaid gown. Seen here in a rich red ruby option, these studs are a great way to enhance any wedding day look. Gemstone studs come in a variety of colors to match any bridesmaid dress.
Jewelry for the Mother of the Bride
Classic Diamond Studs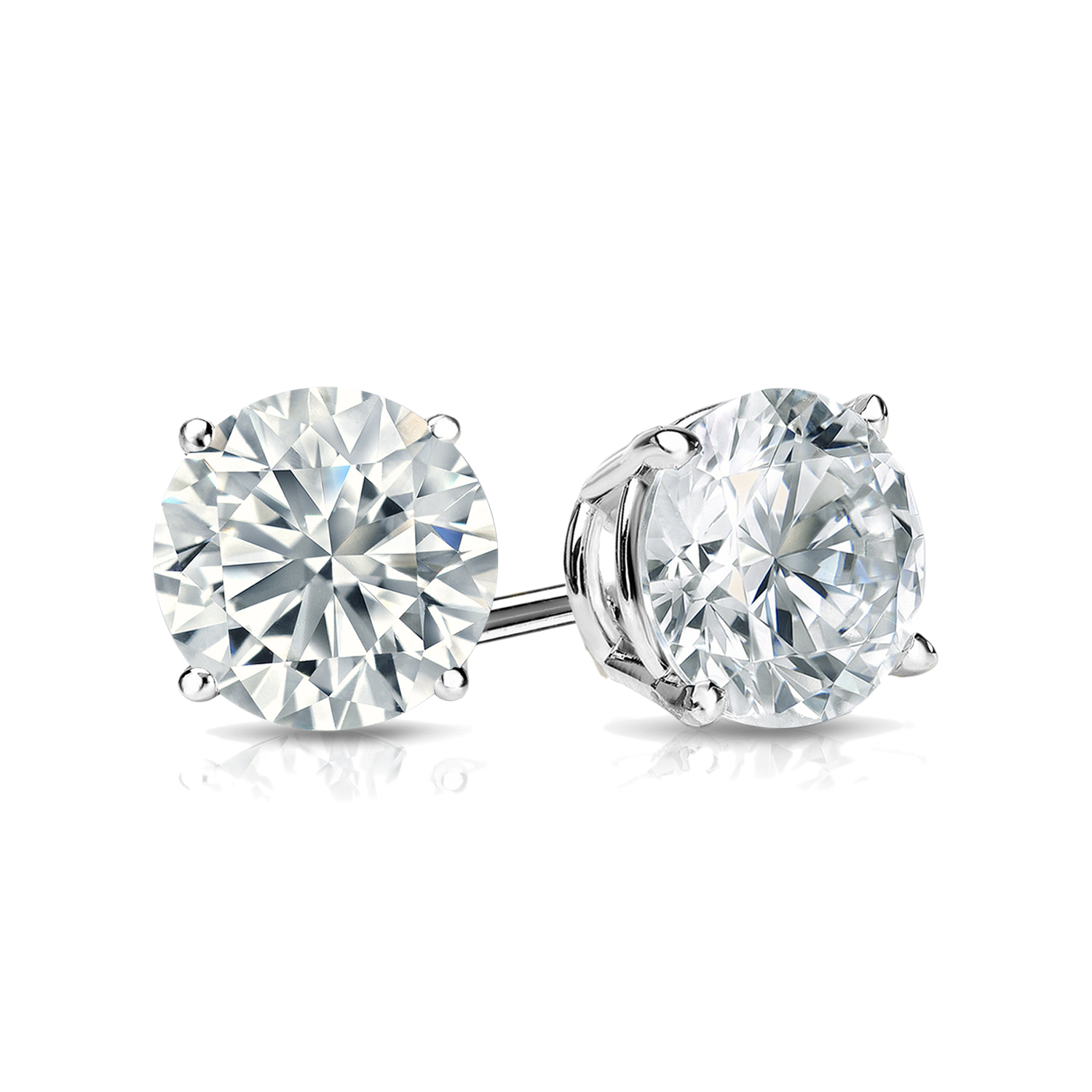 Certified 14k White Gold 4-Prong Basket Round Diamond Stud Earrings
Show your mother how much you appreciate her with these classic diamond studs. These elegant diamond studs feature two brilliant diamonds set in beautiful white gold. Diamond studs are truly classic, just like the mother of the bride.
An Elegant Sapphire Pendant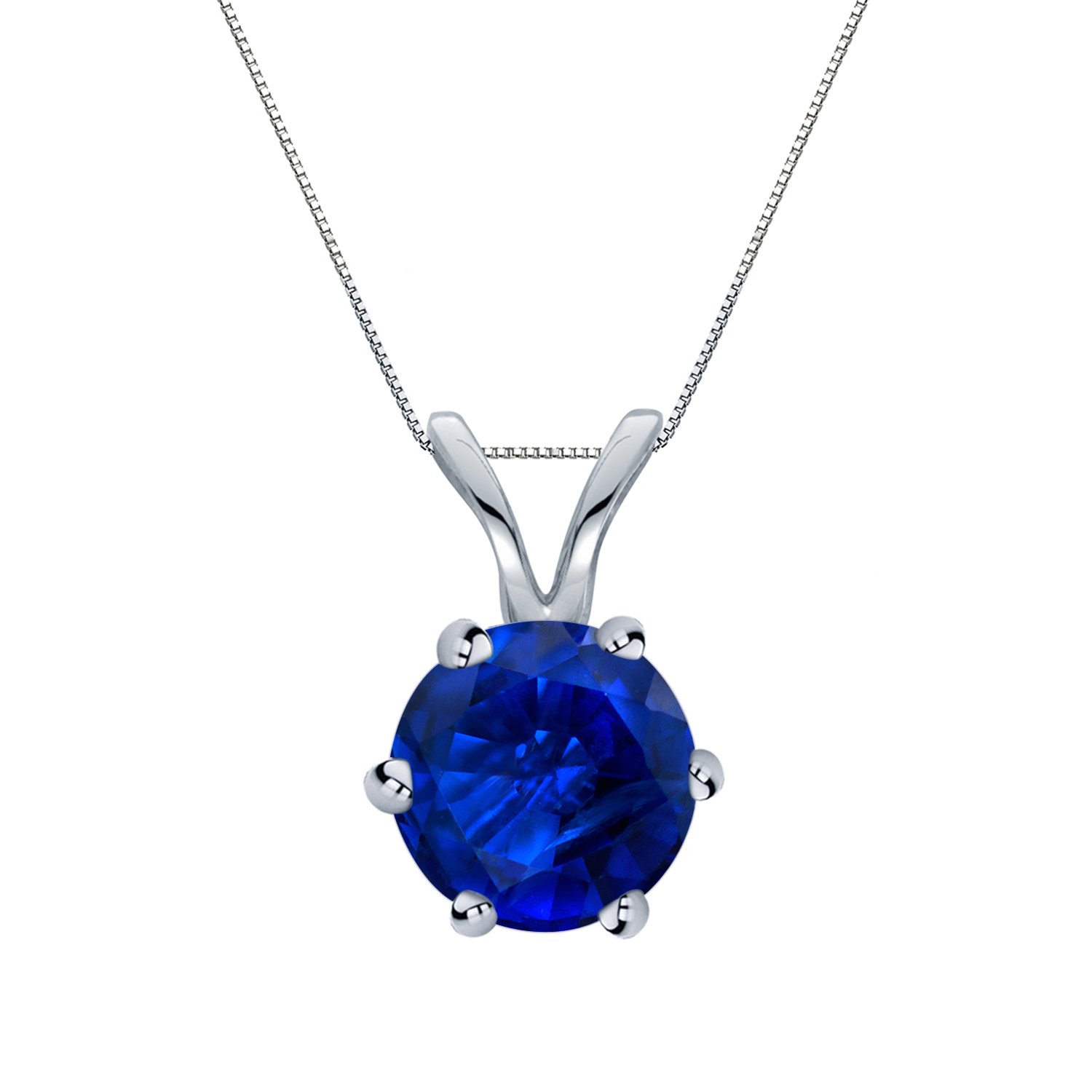 14k White Gold 6-Prong Round Sapphire Gemstone Solitaire Pendant
Sapphires have an unparalleled air of sophistication and glamour. This simple and delicate 6-prong set sapphire gemstone pendant lets the beauty of the enclosed rich blue sapphire shine. This elegant sapphire pendant is something your mother will cherish.
A Delicate Ring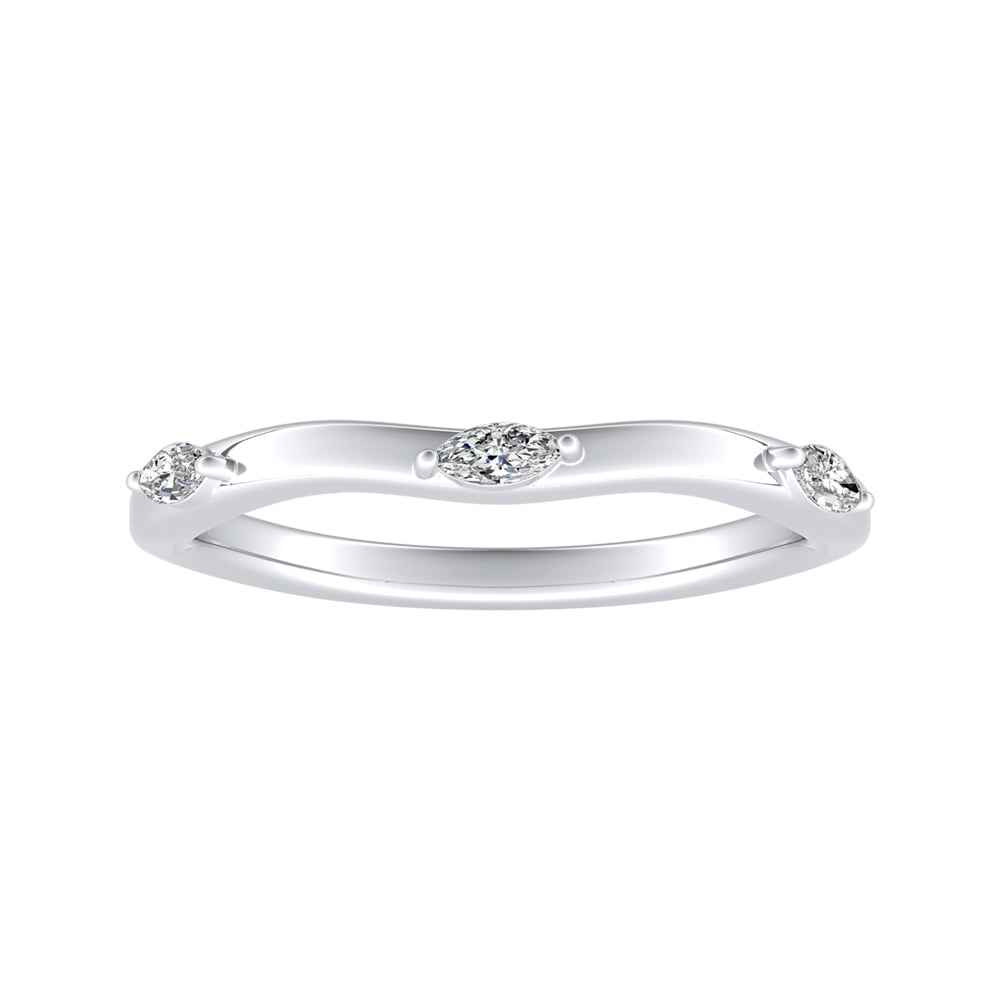 Blossom Ring in 14k White Gold
This elegantly designed diamond and white gold band is sweetly beautiful. Featuring three delicately placed marquise shaped diamonds, this band is the perfect compliment to a mother of the bride's wedding day gown. This is a gift that your mother can wear for years to come. Each time she glances down at it, she will think of the love and happiness she felt on her daughter's special day.
Want more bridal party gift ideas? See even more fine jewelry picks for your bridal party at our Bridal Party Gifts page.