2019's engagement ring trends were all about unique, unusual designs. However, 2020's diamond ring trends are decidedly more simple and traditional. While some of last year's unique styles are still trending in 2020 (for example, gemstone engagement rings are as popular as ever), we've noticed a major shift toward more elegant, simplistic designs. Wondering which simple, sweet styles are trending this year? Read on to see the top engagement ring trends for 2020!
Oval and Emerald Cut Diamonds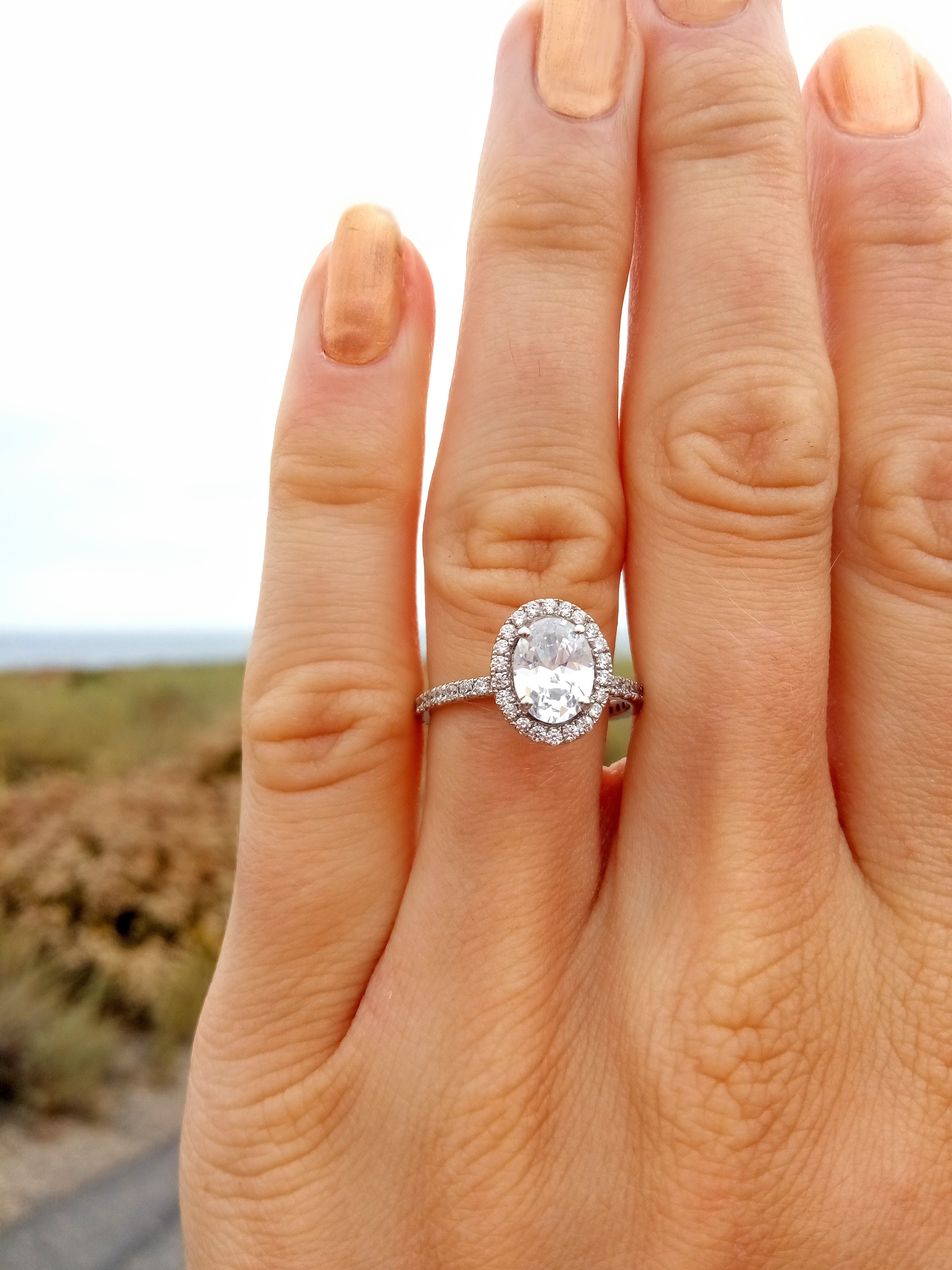 One of the biggest engagement ring trends for 2020 is elongated diamond shapes. Oval, emerald, elongated cushion, pear, and radiant cut diamonds have all experienced a major increase in popularity. Out of these shapes, oval and emerald cut diamonds have proved particularly popular.
While no one can know for sure why elongated diamond shapes have become so popular, we have a few guesses. One reason could be celebrity influence. We saw numerous elongated diamond shapes on 2019's celebrity engagement rings. For example, Jennifer Lopez has an emerald cut engagement ring. Then, both Bindi Irwin and Katherine Schwarzenegger have oval cut engagement rings. Another reason elongated diamonds have become more popular could be their size advantage among fancy cut shapes. Fancy cut diamond shapes were trending for all of 2019. And since elongated fancy shaped diamonds look larger per carat, due to how their weight is distributed, it makes sense that they would be more popular within this trending category.
Yellow Gold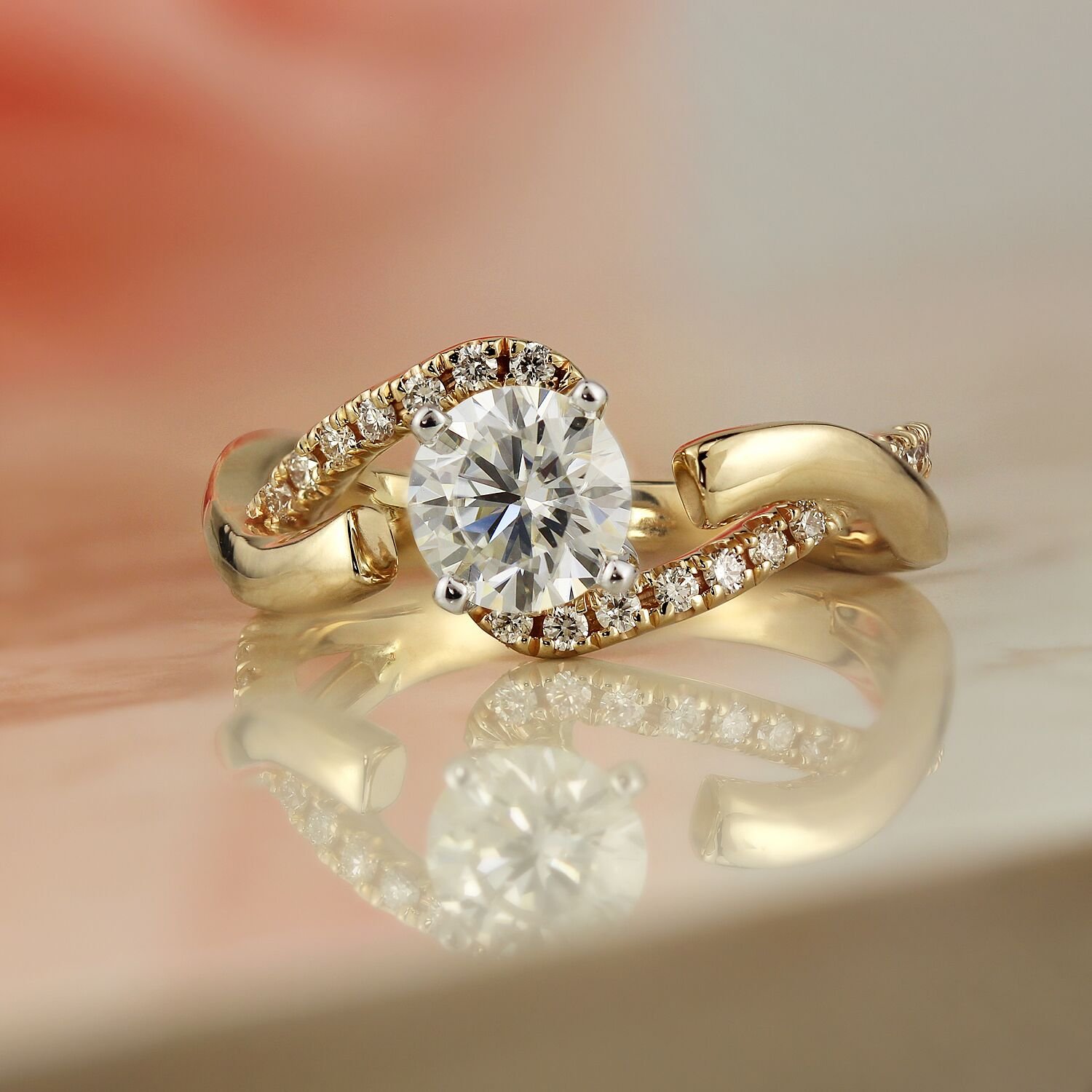 Yellow gold began trending last year. And based on sales data and top trends on sites like Pinterest, the yellow gold trend seems to be going strong into 2020. Yellow gold has also been popular among celebrities within the last year, which is another sign that the precious metal is set to dominate 2020. Katy Perry, Princess Eugenie, and Hilary Duff all said "yes" to yellow gold engagement rings last year.
Yellow gold is a beautiful, traditional precious metal that pairs particularly well with two currently trending engagement ring styles: classic and vintage-inspired engagement rings. Yellow gold can also add to the uniqueness of modern engagement rings, since it's a bit unexpected for contemporary styles.
Alternative Center Stones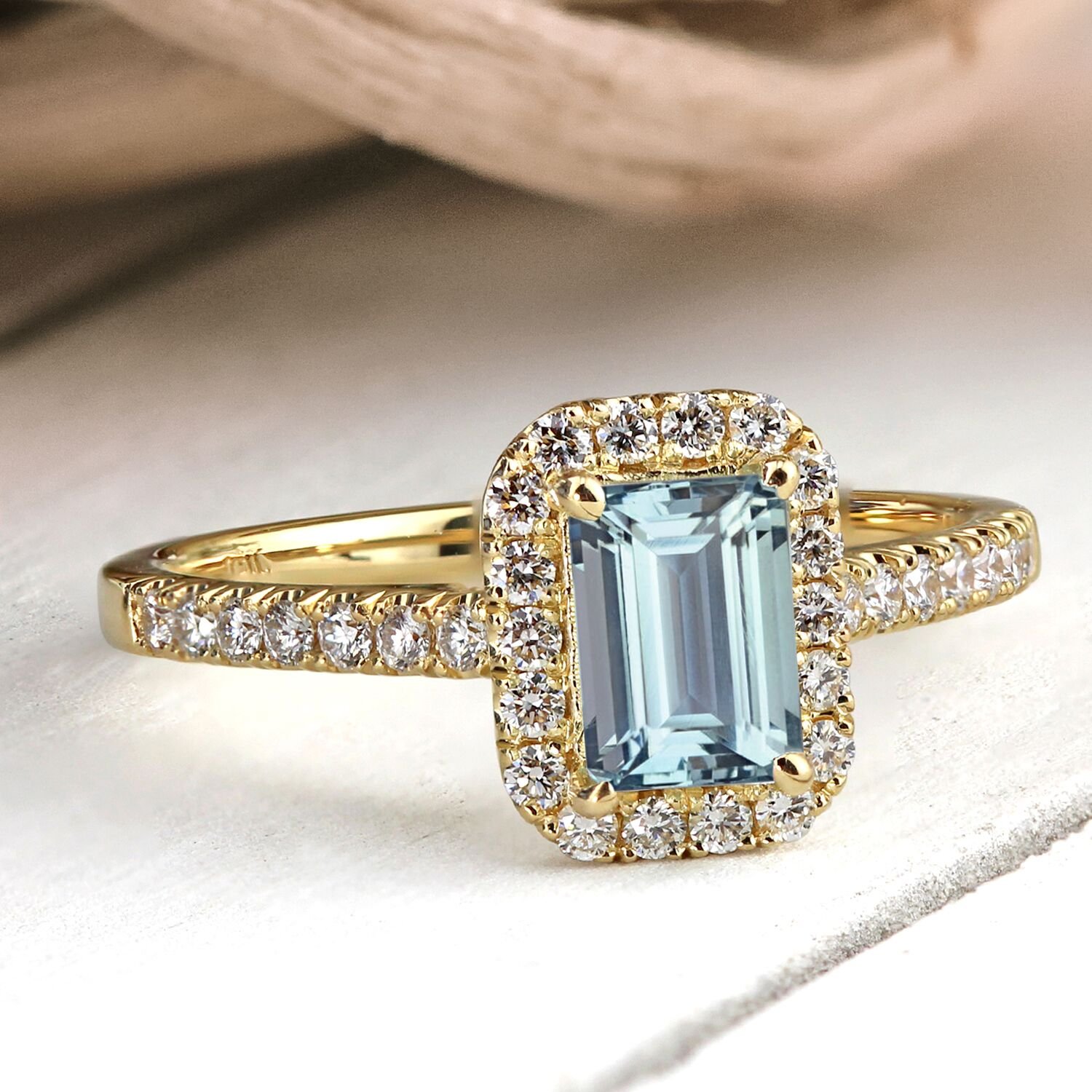 Alternative center stones have been trending for several years— and this is one trend that shows no sign of slowing down! Instead of getting less popular, as most trends do after a few years, alternative engagement rings are getting more popular. They're also getting more varied. Semi-precious gemstones, like aquamarine and amethyst, have joined the ranks of the top center stones for alternative engagement rings.
Classic Blue Gemstones
Pantone's 2020 Color of the Year is Classic Blue, a deep true blue that Pantone describes as "suggestive of the sky at dusk." Pantone's Color of the Year always has an impact on fashion, so it's no surprise that classic blue gemstones are trending for 2020.
The gemstone that mostly closely matches Classic Blue is a blue sapphire that's a bit deeper in tone, like the sapphire pictured above. Another rich, deep blue gemstone option is Blue London topaz, the darkest variety of blue topaz.