Anniversaries are something to truly treasure. They're a celebration of your successful partnership as a married couple, a time to cherish the years you've spent helping each other through all of life's ups and downs. They're also a time to remember your everlasting love and devotion for one another, and fall in love all over again.
Anniversary gifts are meant to express your gratitude and love for your partner, which is why jewelry is always a top choice. Jewelry is inherently romantic. When you gift jewelry, you're giving a gift that says, "I love you." And while jewelry is a sentimental gift, it's also practical. Jewelry is something that can be worn and treasured for years to come.
There are many different types of jewelry that will "wow" your partner on your wedding anniversary. In this post, we're sharing some of our favorites. Here are our top anniversary gift ideas that will have you both falling in love all over again.
An Initial Pendant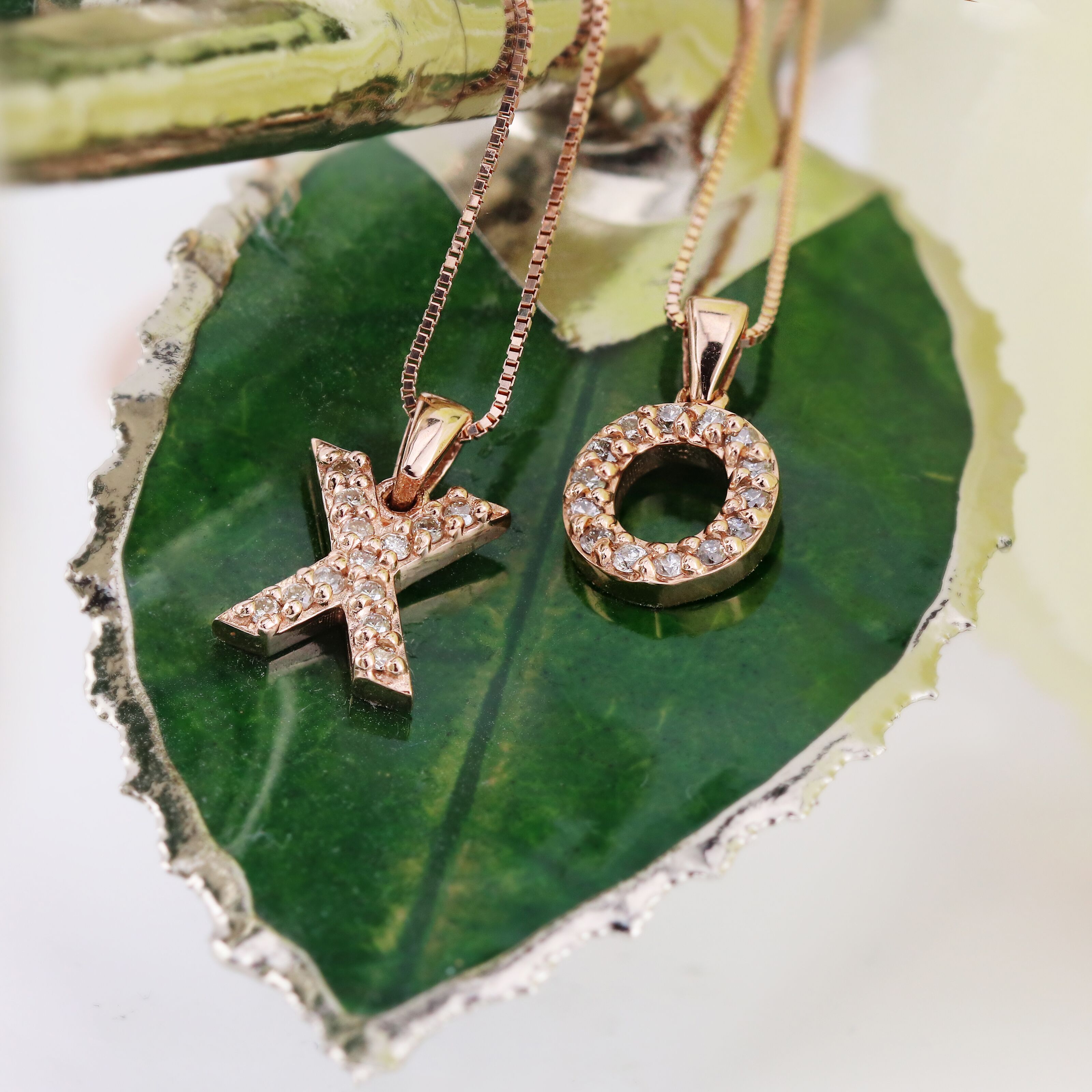 The pave diamond set initial pendant pictured above is one of our favorite gift ideas for anniversaries. Initial pendants are classic, chic, and highly wearable. They're also very easy to customize, which makes them a sweet, sentimental gift.
When you customize your initial pendant, you can choose the letter of your spouse's name, the letter of your name, or get a bit creative. We love initial pendants that send a message, like the sweet "xo" message pictured above.
An Anniversary Band
Anniversary bands are a top gift choice for big milestone anniversaries, like the 5th anniversary or the 10th anniversary. But, really, an anniversary band is a beautiful gift that she'll adore no matter which anniversary it's tied to.
If you aren't familiar with the concept of an anniversary band, it's a new wedding band you gift your partner on your anniversary. This wedding band can replace your original wedding band or simply be worn alongside it. When you shop for an anniversary band, think about how this new band will work with her engagement ring and existing wedding band. While some people decide to only wear their new anniversary band, others may want the option to stack all their rings. Choose an anniversary band that would pair well with her other bridal jewelry so she can choose how she wants to wear it.
A Diamond Tennis Bracelet
Diamond tennis bracelets are an anniversary gift that will set her heart on fire. Tennis bracelets are timeless and extraordinarily beautiful. A tennis bracelet is an anniversary gift she will truly never forget.
When it comes to tennis bracelets, you have many options to choose from. You can go with a classic tennis bracelet that features an infinite ring of diamonds. Or, go with something a bit more sentimental, like a tennis bracelet that features interlocking hearts. Browse our diamond tennis bracelet collection to see just how many different styles you have to choose from, then choose the style that would be perfect for her.
Diamond Stud Earrings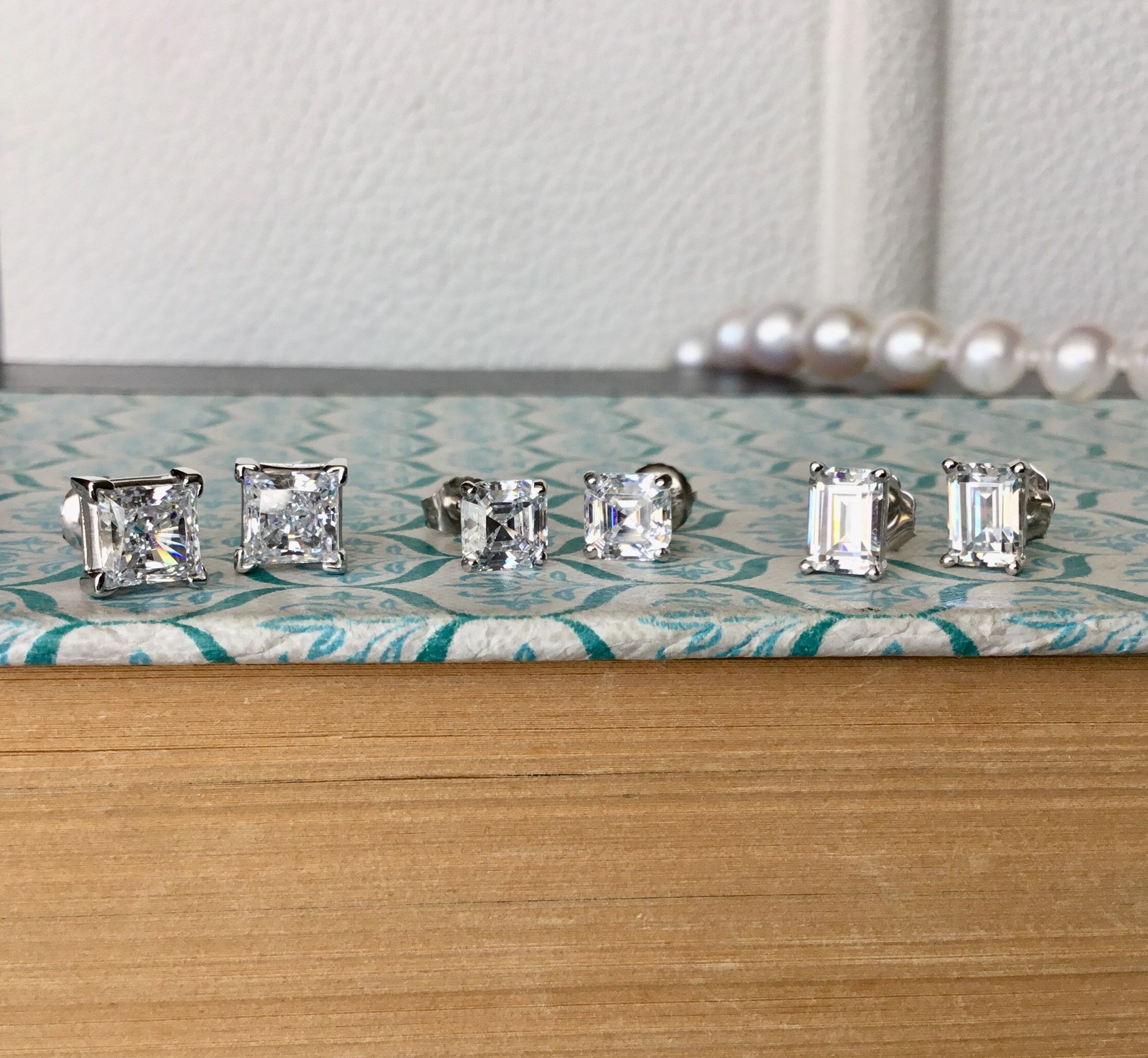 Is there any piece of jewelry more classic than a pair of diamond studs? Diamond studs are stunningly beautiful and so incredibly easy to wear. They're something that every woman wants to have in their jewelry collection. If your spouse doesn't own a pair of diamond studs, she'll be thrilled to receive them on your wedding anniversary. Even if she does already own a pair of diamond studs, you can gift her an upgraded pair (or a pair in a different style) to help her seriously elevate her jewelry box.
As a side note, while diamond stud earrings are an excellent gift for any woman, they're a particularly appropriate gift idea for new moms. Diamond studs are something than can add beauty to her everyday life— and also something a little one won't be able to tug at, like they could with a necklace or a bracelet.
Looking for even more gift ideas for your wedding anniversary? View our Gift Guide and browse by price or occasion.