This year, we've been seeing an emerging trend: simple, minimalistic wedding bands. While some brides are still looking for over-the-top glamour, we're seeing more and more brides select understated, chic wedding bands.
There's something incredibly elegant about simple wedding bands. A minimalistic band, with smaller diamonds or sleek lines, can add just the right amount of shimmer and style, without ever being too flashy.
If you're drawn to the minimalist look, this post is for you! In this post, we're highlighting some of our favorite simple wedding bands that prove less can be more.
Minimalist Classics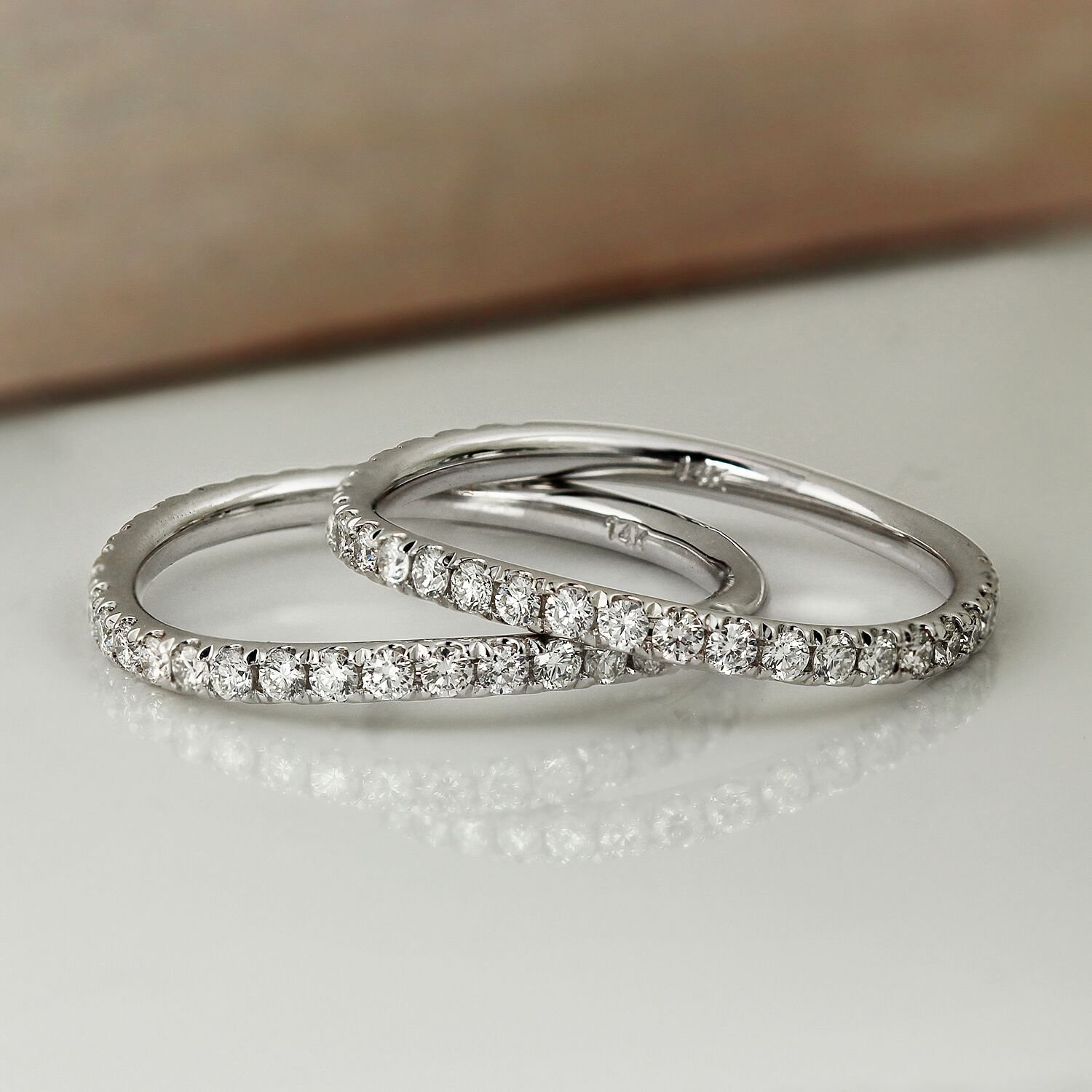 One of our favorite simple wedding band styles is the classic diamond band. A diamond band is always beautiful and truly timeless. Diamond wedding bands can range widely in style. If you select a diamond band with large or unusually shaped diamonds, it can be quite glamorous or bold. So to keep this style minimalistic, we recommend selecting a wedding band with smaller diamonds that are either round or princess cut.
You can always select a classic, perfectly round diamond wedding band for a minimalistic look. However, we also love diamond wedding bands that have some curved modern lines, like the Kylie Diamond Wedding Band pictured above. The slight curve in this wedding band adds subtle detail and gives this ring a fresh, contemporary look.
Delicate Diamonds and Delicate Details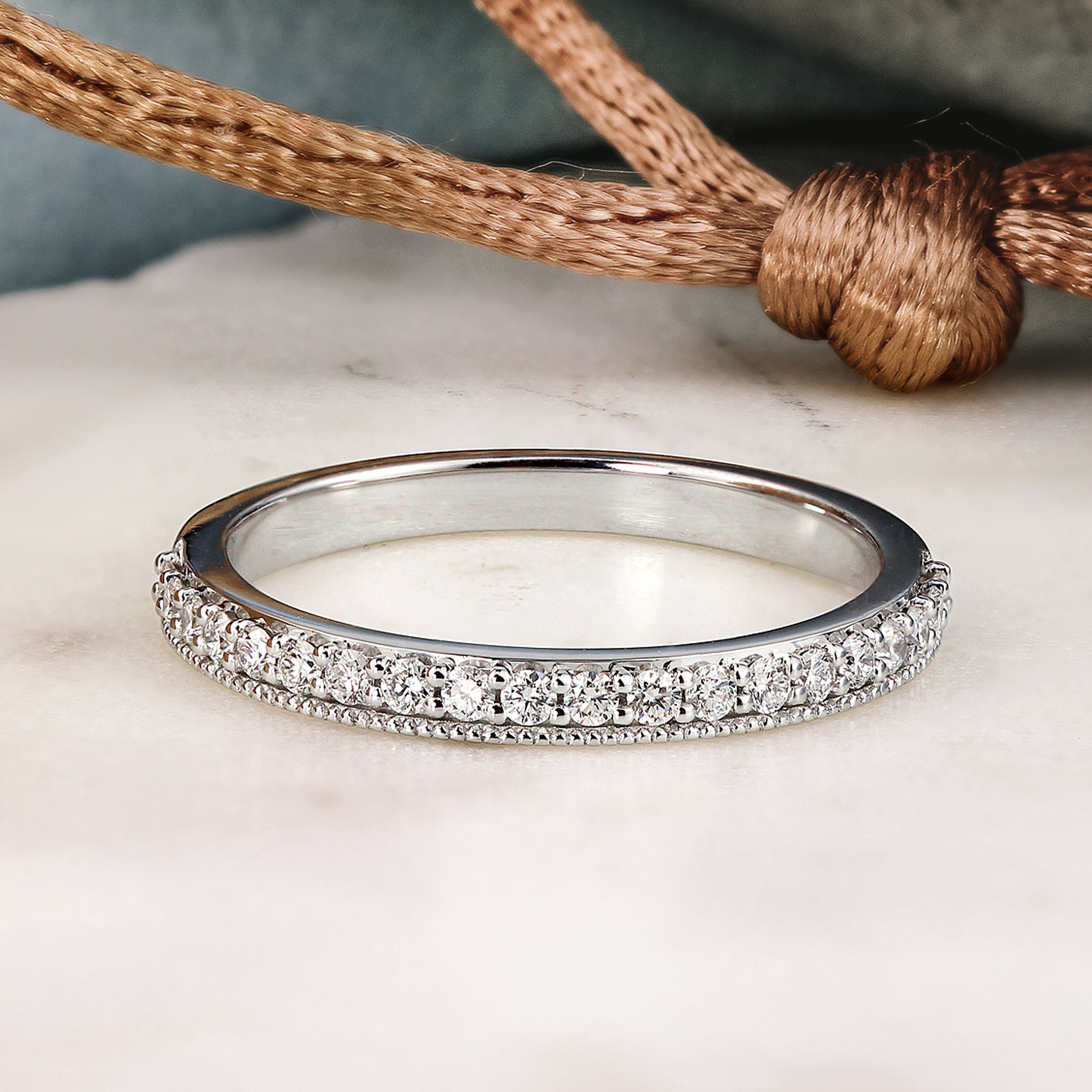 The Gianna Wedding Ring offers another minimalistic take on the classic diamond band. This ring features a line of delicate pave set white diamonds and also has some delicate detailing. Along one side of the line of diamonds, this ring has been outfitted with a line of milgrain beading. This line of milgrain adds beautiful, understated visual interest. The placement of the milgrain, which is only on one side of the ring, also adds visual interest to this design. More often, milgrain bead is symmetrical, so the asymmetrical placement used here gives this simple ring an unexpected touch.
Minimalist Romance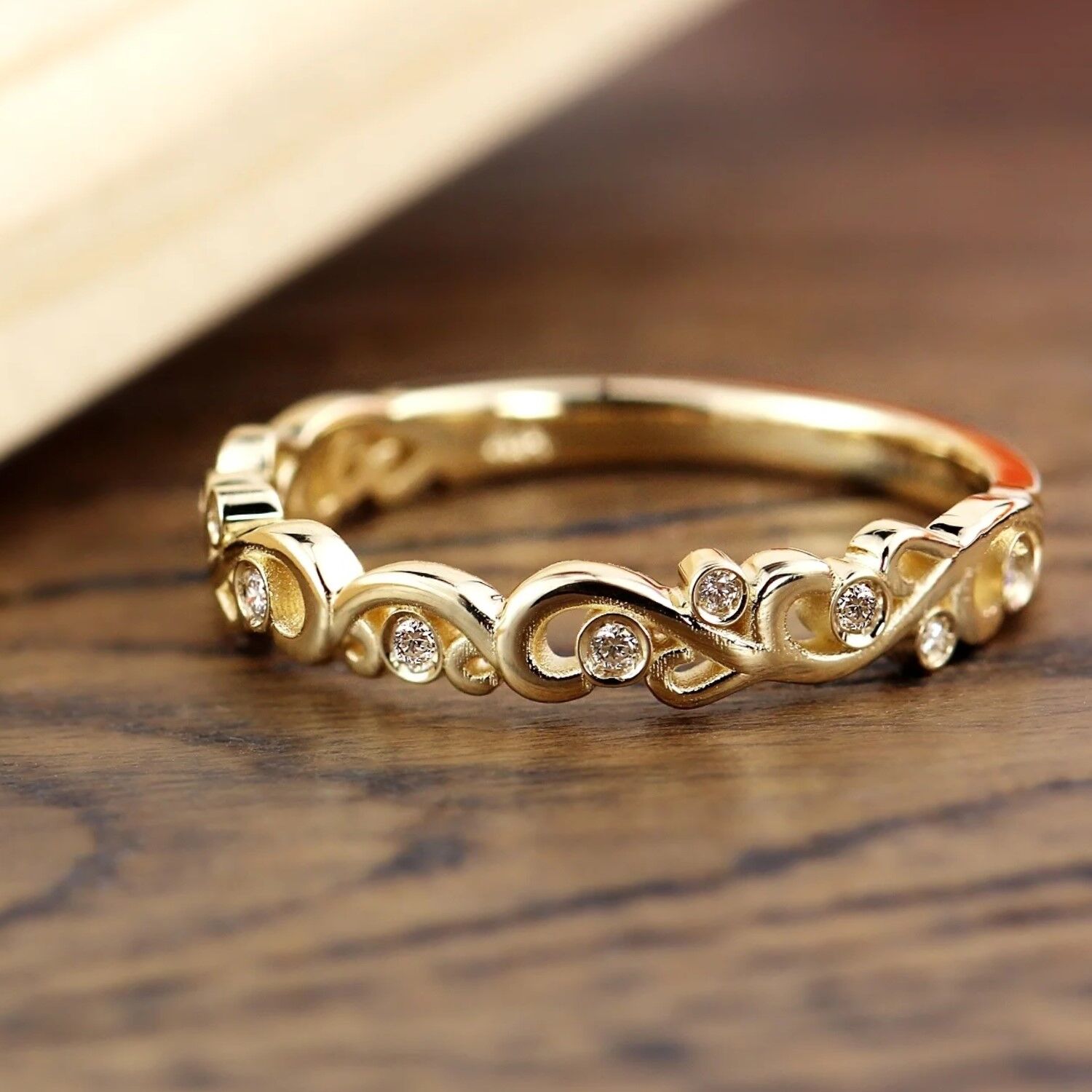 The Daisy Floral Diamond Wedding Ring shows just how romantic a minimalistic wedding band can be. This vintage-inspired wedding band features lines of yellow gold that swirl and arch along the upper shank, giving the impression of curling vines. Small, shimmering white diamonds rest along these golden vines, adding subtle brilliance. Though this ring is highly detailed, its smooth, sleek lines and delicate embellishments ensure it is still chic, understated, and sophisticated.
Want to see even more simple wedding rings that are perfect for the minimalist woman? Browse our full collection of women's wedding bands.