The key to giving a great Valentine's Day gift is to think carefully about your sweetheart's unique personality and tastes. Fine jewelry of any kind is always appreciated, but fine jewelry that perfectly suits her style is something she'll adore. To help you find the perfect unique Valentine's Day gift for her personality, below we're featuring our top unique Valentine's Day gifts in every style category!
For the Modern Woman
If your sweetheart favors streamlined, yet bold clothes and accessories, a modern-style piece of jewelry is perfect for her. When it comes to modern jewelry, you can either go ultra minimalistic or opt for something a bit more unique. If you're looking for a more unique and bold piece of modern jewelry, we'd recommend a blue topaz ring, like the beautiful halo set blue topaz cocktail ring pictured above.
For the Classic Woman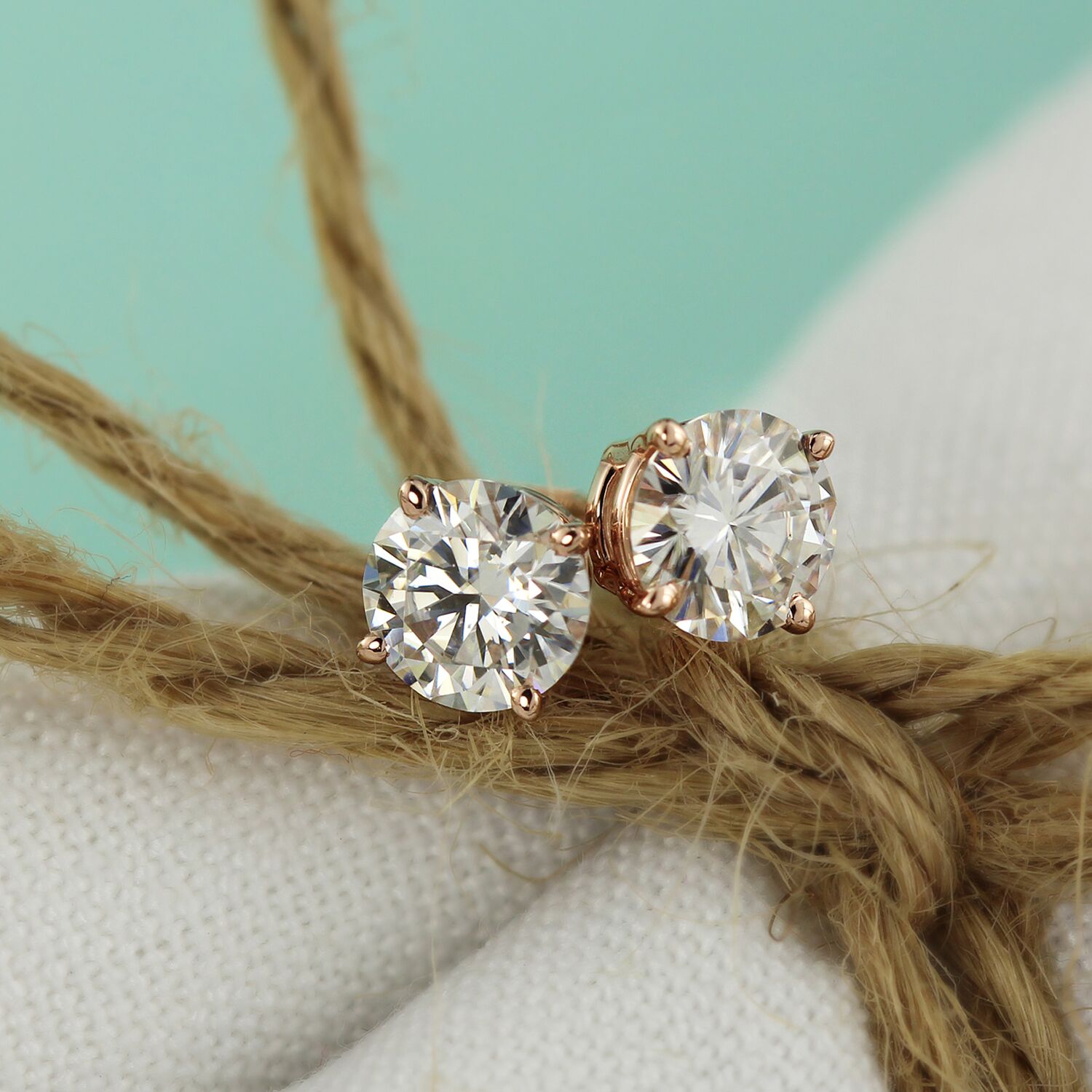 If you're shopping for a woman with a classic sense of style, we have the perfect gift idea for her: a pair of round diamond studs. Round diamond studs are gorgeous, timeless, and incredibly wearable; they're simply a can't-go-wrong Valentine's Day gift if your partner has a traditional sense of style.
For the Hopeless Romantic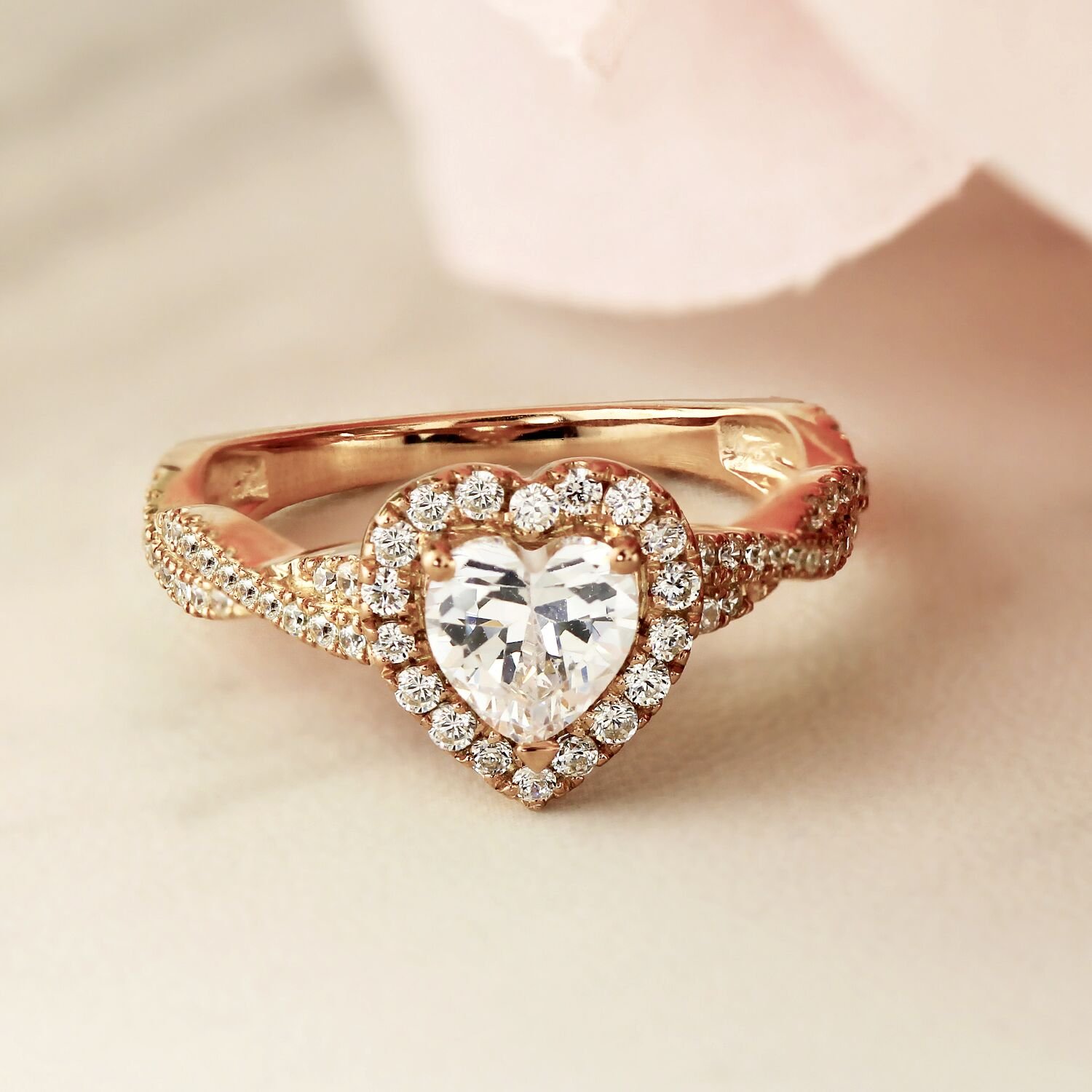 If your Valentine is a romantic at heart, embrace the over-the-top romance of the holiday and opt for a heart-shaped ring. One of our current favorite heart-shaped rings is the Alice Ring, pictured above. This charming ring features a romantic rose gold setting, a lovely twisted band, and a glamorous heart-shaped diamond halo.
For the Trendy Woman
If your partner is always on top of the latest fashion trends, go for a trending jewelry style. Our top trending jewelry recommendation for 2020 is an initial pendant necklace. Initial pendants are one of the trendiest accessories of the year. However, they also happen to be quite classic. So, initial pendants are at once trendy and classic, making them a great gift option for someone with an eye for trends. She'll be able to enjoy wearing her initial necklace now, while it's a hot trending item, but will also be able to keep it in rotation for years to come.
For the Unique and Bold Woman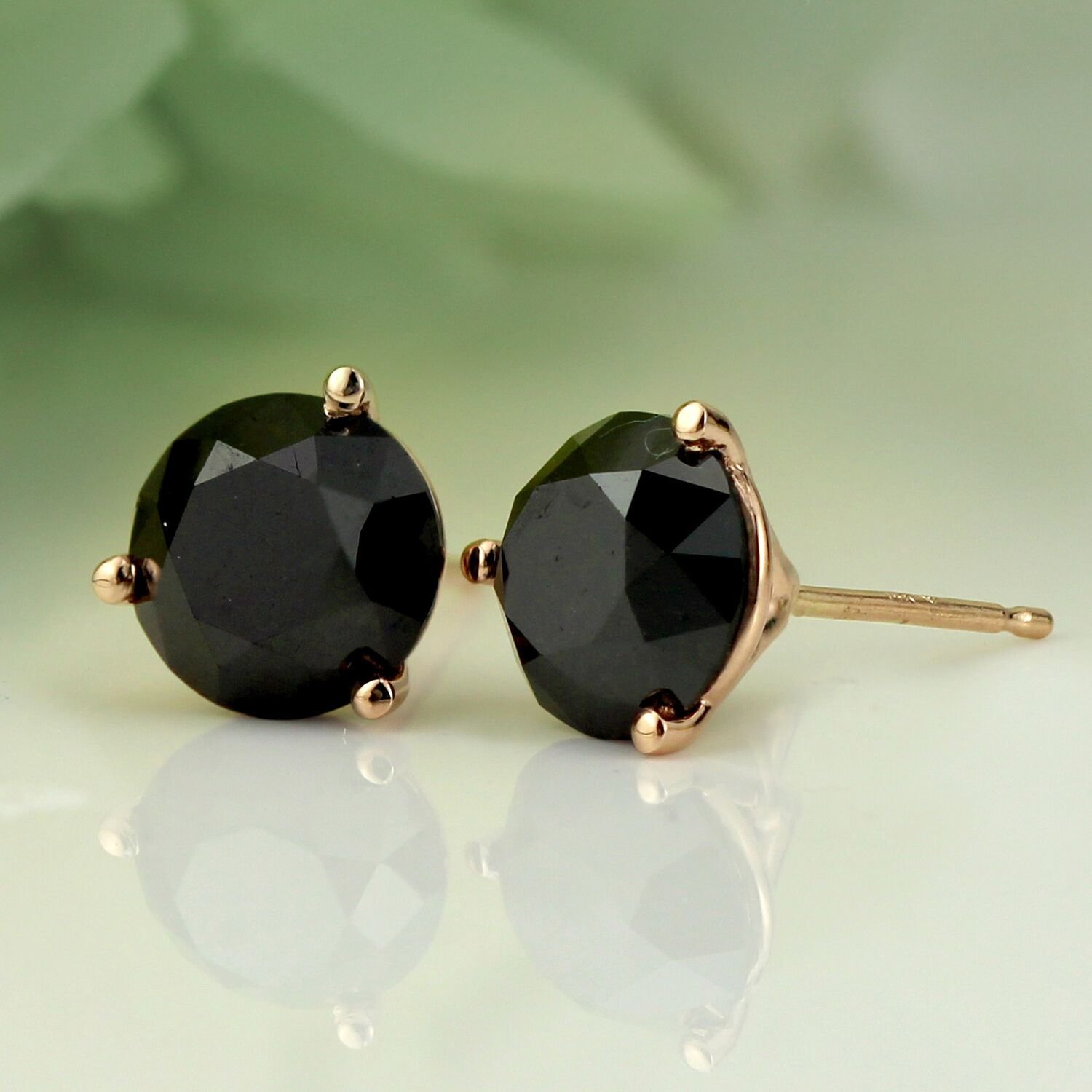 Does your Valentine like to stand out? Does she hate blending in with the crowd? If so, go for an ultra unique piece of jewelry, like a pair of black diamond studs. Black diamond studs are elegant and beautiful, yet they're also inherently striking and bold. A pair of black diamond studs is mysterious, eye-catching, and utterly unique, just like the unique and bold woman.
For the Trend Setter
If your partner likes to experiment with her style, go for something a bit adventurous, like a piece from our Her Collection. Our Her Collection is filled with modern, luxurious designs in a wide array of styles. There, you'll find gorgeous gemstone and diamond pieces that range from chic and minimalistic to highly detailed and distinctive. Our Her Collection also includes many designs that blend style elements from different categories, such as the earrings pictured above. These earrings are at once modern and romantic, giving them a uniquely beautiful look.