Oval diamonds are quickly becoming one of the most popular fancy diamond shapes. This shape is loved by brides who are looking for something dazzling and glamorous, yet a bit more unique than a standard round brilliant diamond.
There's so much to love about oval diamonds. They have an elegant style, high brilliance, a slimming effect on the fingers, and they even look bigger per carat than other diamond shapes. Oval diamonds have a higher surface area on their table (their top), which means that this top surface area is maximized, making the diamond look bigger.
To celebrate this stunning shape, we've put together a list of some of our favorite dazzling, distinctive oval cut diamond engagement rings. Read on to see our list of our top unique oval diamond rings!
Emilia Diamond Ring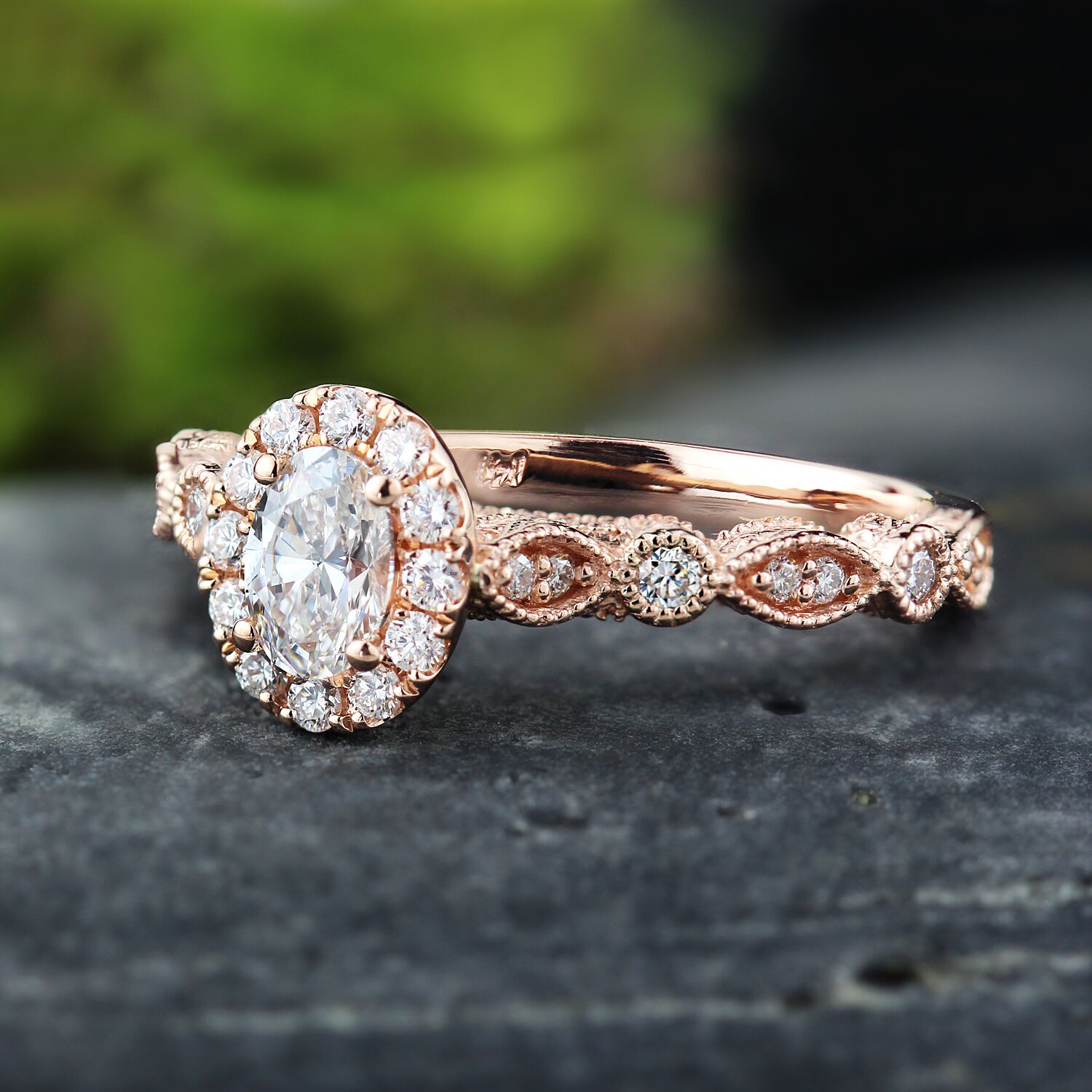 The Emilia Oval Diamond Ring has a romantic, vintage-inspired design. This eye-catching ring features a shimmering oval diamond enclosed in a luxe halo setting, which rests along a unique band. The band of the Emilia ring boasts delicately engraved round and marquise shapes crafted from 14k rose gold. Inside these shapes lie round diamond accents, which add to the beautiful brilliance of this lovely engagement ring.
Nicole Diamond Ring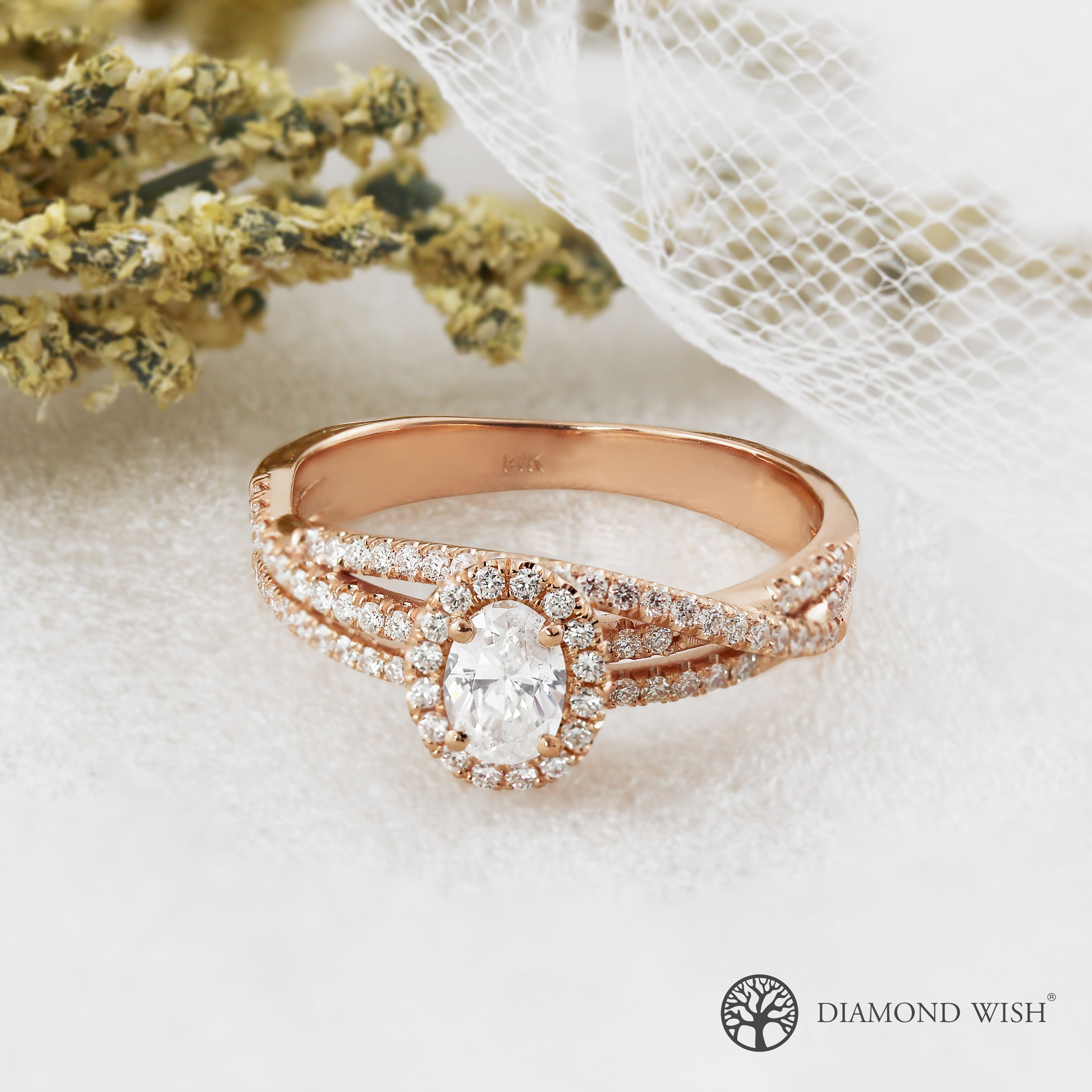 The Nicole Oval Diamond Ring features a spectacular triple band. In this design, three rows of diamond set rose gold lines overlap to create a distinctive, contemporary look. Atop this band rests a magnificent oval diamond surrounded by a halo of diamonds, which beautifully match the diamonds along the band, creating a cohesive— and highly brilliant— look.
Vivian Diamond Ring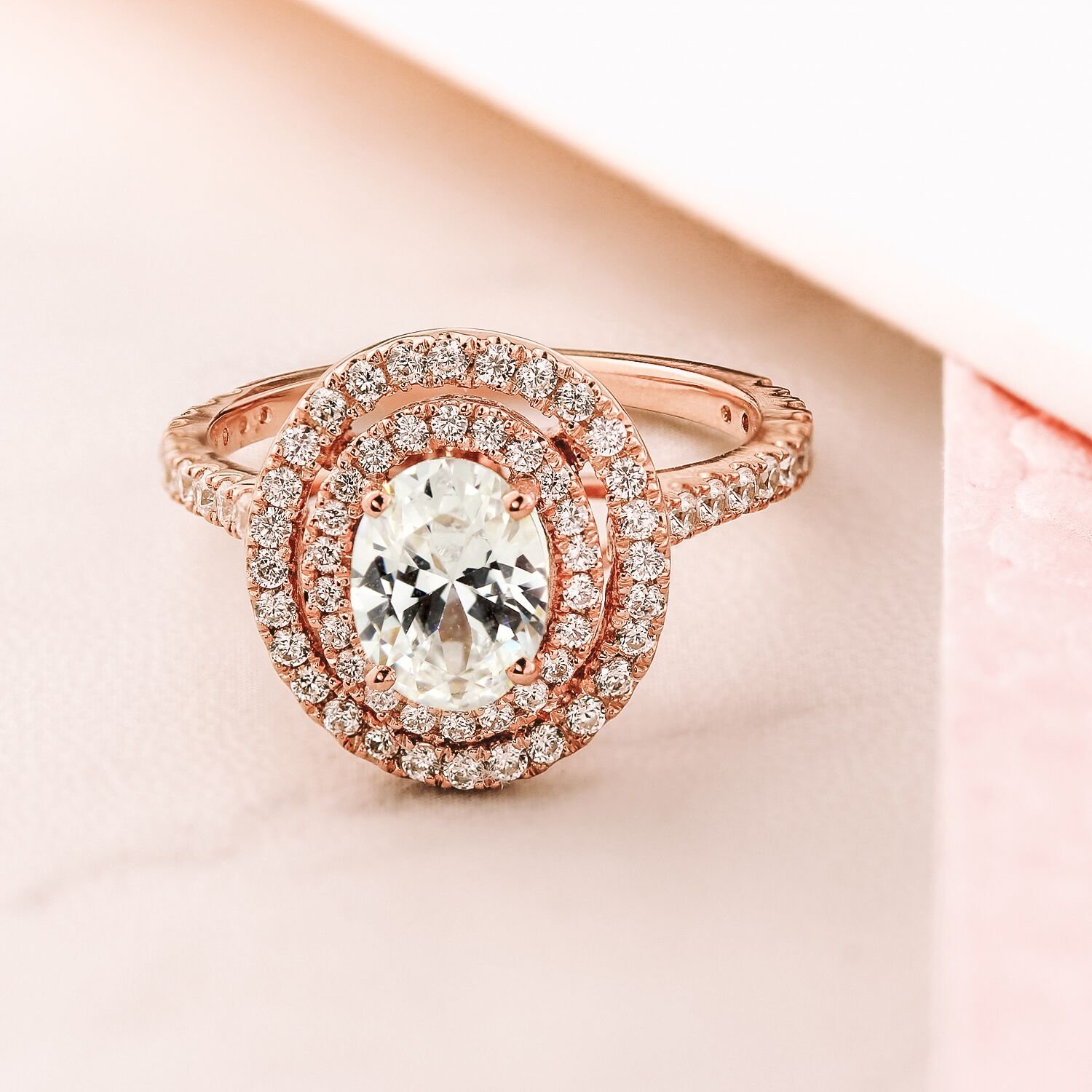 Looking for glamour? The Vivian Ring is your perfect match. In the Vivian Oval Diamond Ring, the chic silhouette of the ring's center oval diamond is echoed by two gorgeous diamond halos. These luxurious, size-enhancing halos are complemented by a slim diamond set band, which adds even more shimmer to this boldly beautiful design.
Alice Diamond Ring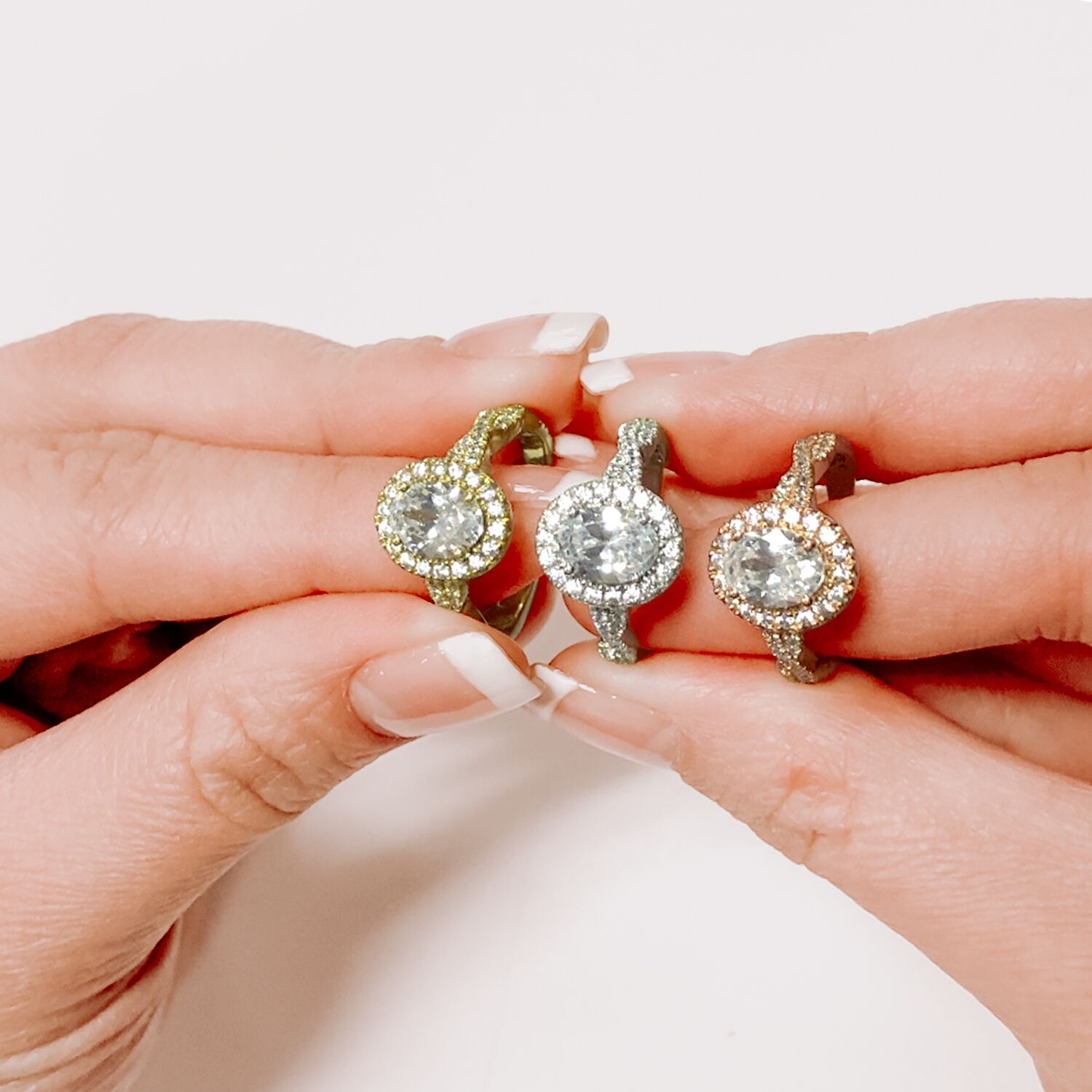 The Alice Oval Diamond Ring is delicately detailed and absolutely beautiful. This romantic style features a halo set oval diamond that rests along a twisted diamond band. Underneath this ring's regal raised setting, this design features two engraved swirling accents, which echo the shape of the ring's unique band. Available in yellow gold, white gold, rose gold, and platinum, the Alice Ring can be customized to create your ideal oval diamond engagement ring.
Want to see even more unique oval diamond rings? Click here to view our full collection of oval diamond engagement rings.