After you've found the one and said yes to your dress, it's time to start thinking about your bridal jewelry! To help you pick the perfect accessories for your wedding day, we're highlighting some of our favorite summer wedding bridal jewelry trends. While this year's trends span the gamut from highly unique to ultra traditional, all the jewelry on our list has one thing in common: it can be worn for a lifetime. Without further ado, here's our list of summer's top trending bridal jewelry accessories!
Stacked Bands and Multiple Rings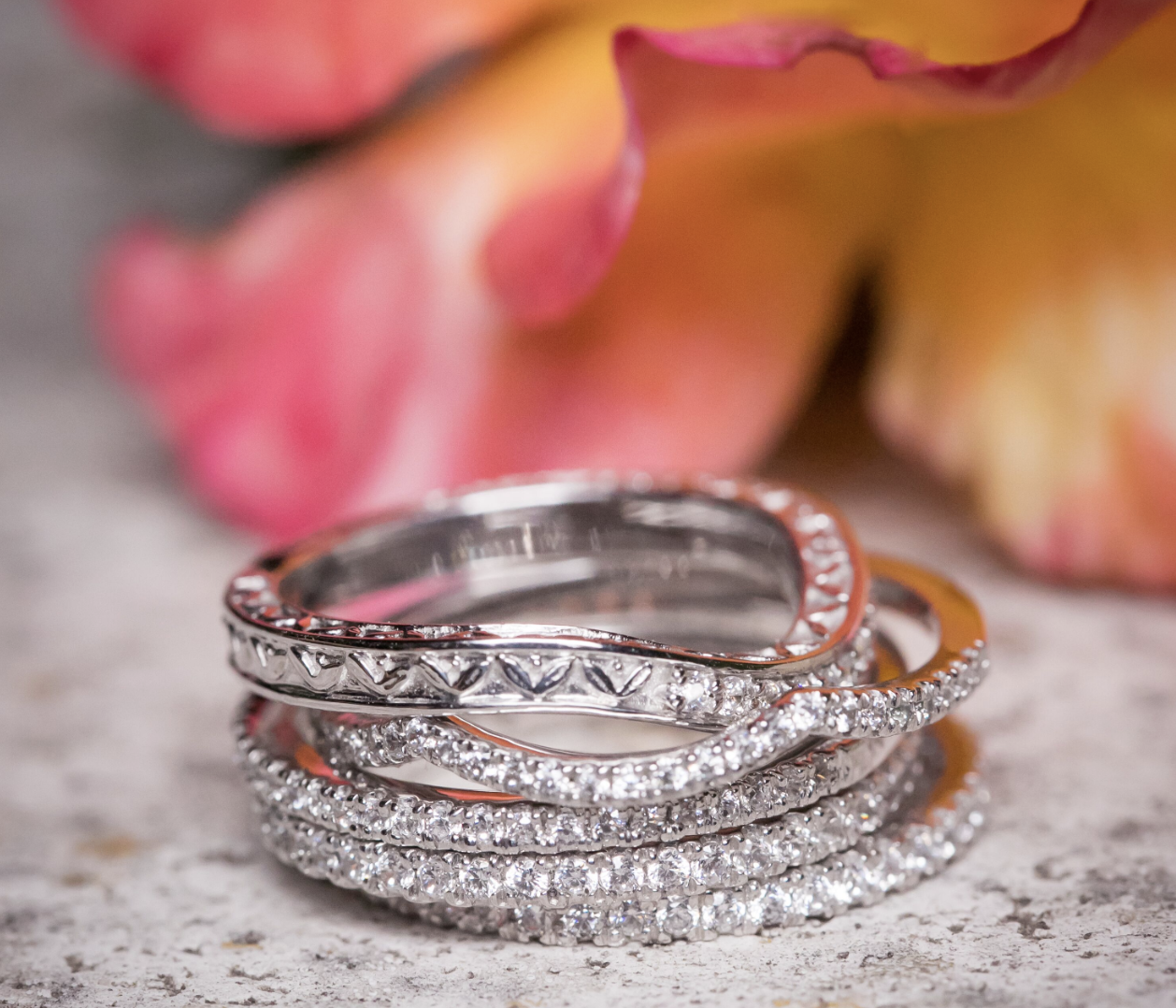 Traditionally, your engagement ring is the star accessory on your wedding day. However, many unconventional brides have been amping up the style of their engagement ring by following this unique trend: wearing additional rings.
You can incorporate the additional ring trend into your bridal jewelry in a couple of different ways. One way is to incorporate this trend into your engagement set by selecting multiple wedding bands, then stacking them. Another way is to wear rings on many of your fingers, which will create a pretty, intricate look.
See all your bridal ring options on our wedding rings page.
Wearing Something Blue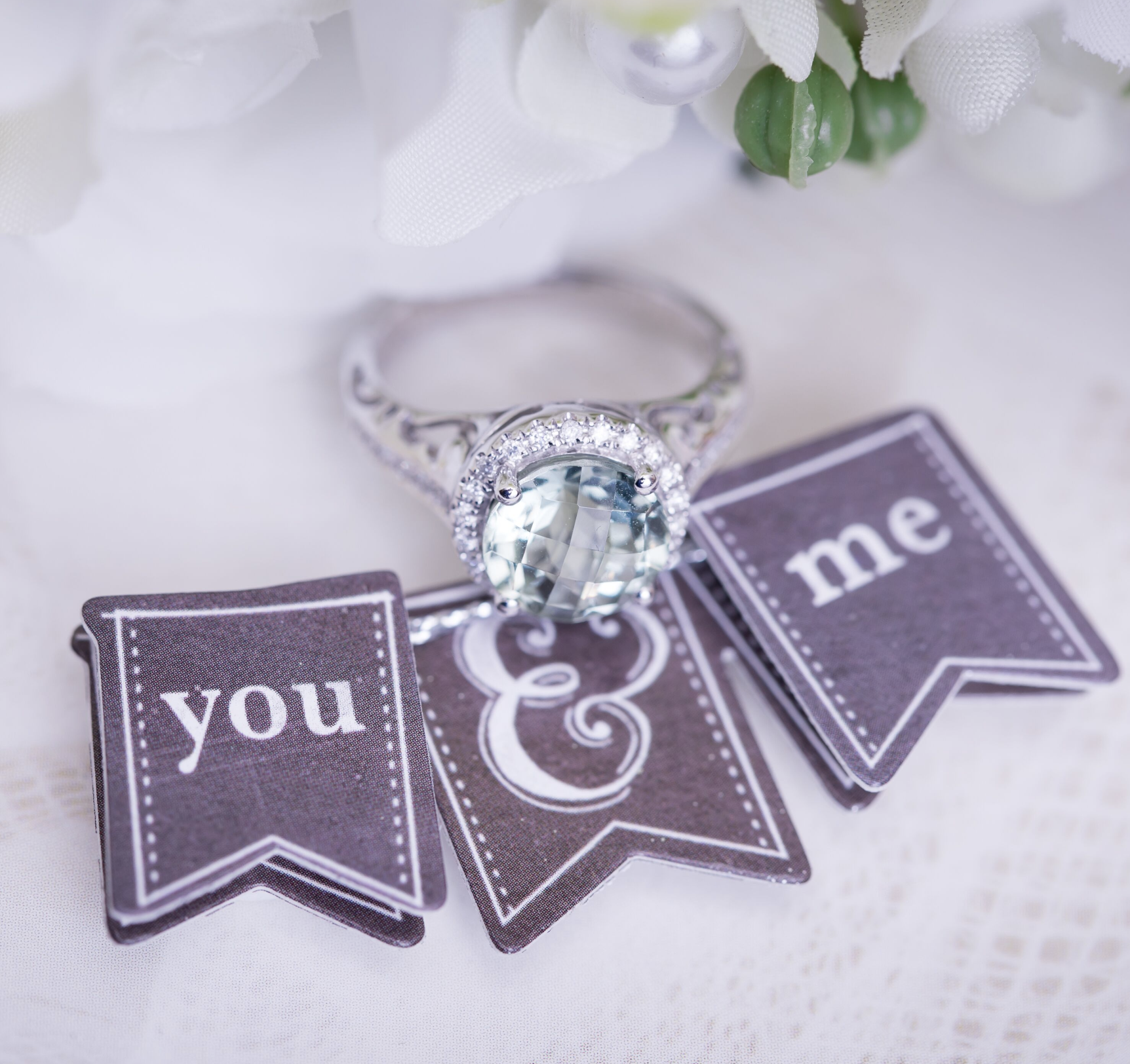 Wearing something blue has been a bridal jewelry tradition for centuries. In recent years, many brides have been gravitating toward traditional styles for their engagement rings and bridal jewelry. This has sparked a revival in following the old tradition to wear "something old, something new, something borrowed, and something blue" on your wedding day.
If you love the idea of wearing blue jewelry on your wedding day, you have many beautiful options. One idea we adore is to select an engagement ring with a blue center stone, like an aquamarine engagement ring. (As an added bonus, aquamarine engagement rings also encompass several other currently trending styles: unique engagement rings, colorful engagement rings, and semi-precious engagement rings.) You could also select any number of other precious blue accessories, like blue sapphire earrings or a blue diamond pendant necklace. Whatever you decide on, blue jewelry will add a gorgeous pop of color to your bridal look.
Delicate Modern Jewelry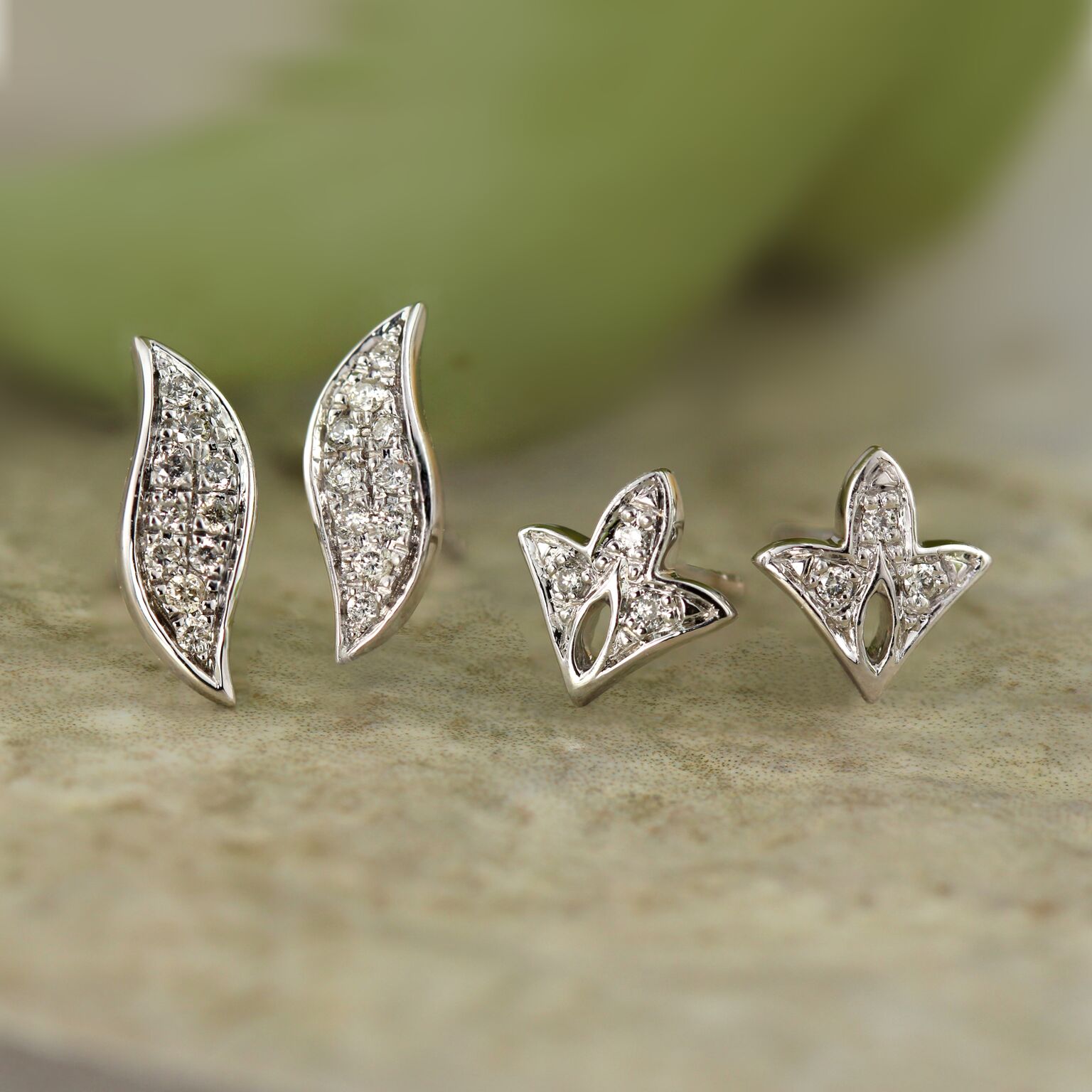 This next trend shows that this summer's bridal trends tend to sit on the opposite sides of the spectrum. While some brides want highly traditional jewelry for their bridal ensemble, others are looking for highly unique pieces.
If you're among the brides looking for more unconventional, distinctive accessories, you'll love the modern jewelry trend. A big trend this summer is incorporating more modern fashion jewelry into your bridal look. In particular, selecting romantic, delicate studs like the ones pictured above has proved very popular. Though wearing modern jewelry is a trend in general, most brides are still keeping their modern jewelry minimal and chic, rather than bold and over-the-top. Selecting more minimalistic, yet still luxe, jewelry let's you add some personality to your bridal ensemble while still ensuring your accessories are sophisticated.
See more luxe fashion jewelry that's perfect for your wedding day on our HER Collection page.
Initial Pendants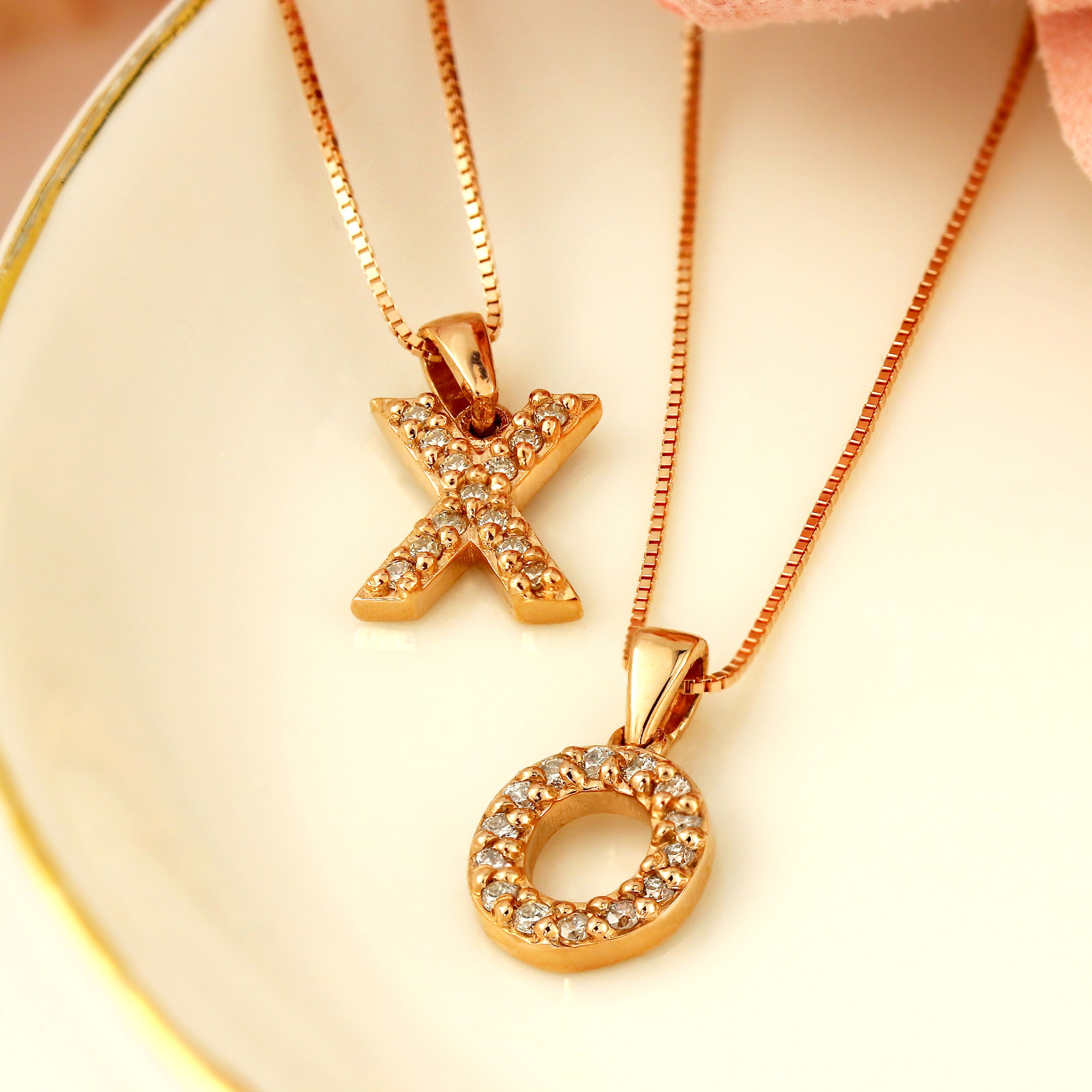 Last but not least, we have the initial pendant trend. Initial jewelry is something that many think of as a modern trend, but it's actually a jewelry tradition that's as old as time. In ancient eras, it was very popular to wear engagement jewelry that incorporated an initial. And, in fact, the first diamond engagement ring in recorded history was an initial ring. All the way back in 1477, the Archduke Maximilian of Austria proposed to Mary of Burgundy with an engagement ring set with an "M" crafted from diamonds.
While initial rings haven't made much of a comeback, initial pendants are seeing a big revival, both in bridal jewelry and in daily wear. There are three different ways to incorporate the initial pendant trend into your bridal look. One way is to wear your own initial to add a personal touch. Another way is to wear your partner's initial, which is highly romantic. Then, finally, there's our favorite way to wear this trend: wearing both your initial and your betrothed's initial.
One of the best things about the initial pendant jewelry trend is that it's something that can be incorporated into your daily wardrobe after your wedding day. An initial pendant can add a sentimental touch to your bridal look. Then, you will be reminded of your wedding day each time you wear your pendant necklace in the years to come.