A proposal doesn't have to be complicated to be special or memorable. Sometimes, it's the little things that are the most touching and sweet. If you're planning a proposal, take a look at this list of simple proposal ideas to learn some simple ways to make her heart soar.
Stop and Smell the Flowers
The Isabelle Solitaire Ring is beautiful inside this flower's petals.
A lovely way to surprise your sweetheart with your proposal is by tucking your engagement ring in inside a flower's bloom. You can present this flower while on a walk or at home, whichever seems more romantic to you. Whatever location you choose, simply present her with her flower and wait for her to notice her ring. Once she does, get down on one knee and ask her if she'll be your bride.
Rooftop Romance
The Liliana Diamond Engagement Ring in 14K White Gold . The Liliana Ring pairs beautifully with a proposal in the sky.
If you live in a big city, take advantage of the city views by popping the question atop a tall building. Head to a building with beautiful views (the Empire State Building is a great choice for New Yorkers), enjoy the dizzying sites, and present her with her engagement ring.
Sunset on the Beach
The swirling lines of the Elise Ring echo the ocean's waves.
The beach is one of nature's most beautiful creations. If your partner loves being oceanside, consider proposing to her at the beach. For maximum romance, we recommend proposing during sunset. As the sun dips below the horizon, you'll be surrounded with the sunset's natural beauty as you propose.
Remember that when proposing by the ocean (or any body of water), it's important to propose in a spot where your ring won't be dropped into any depths. It's best to stick to the sands and skip the pier, lest your ring be lost in any cracks in the wood.
Breakfast (and a Proposal) in Bed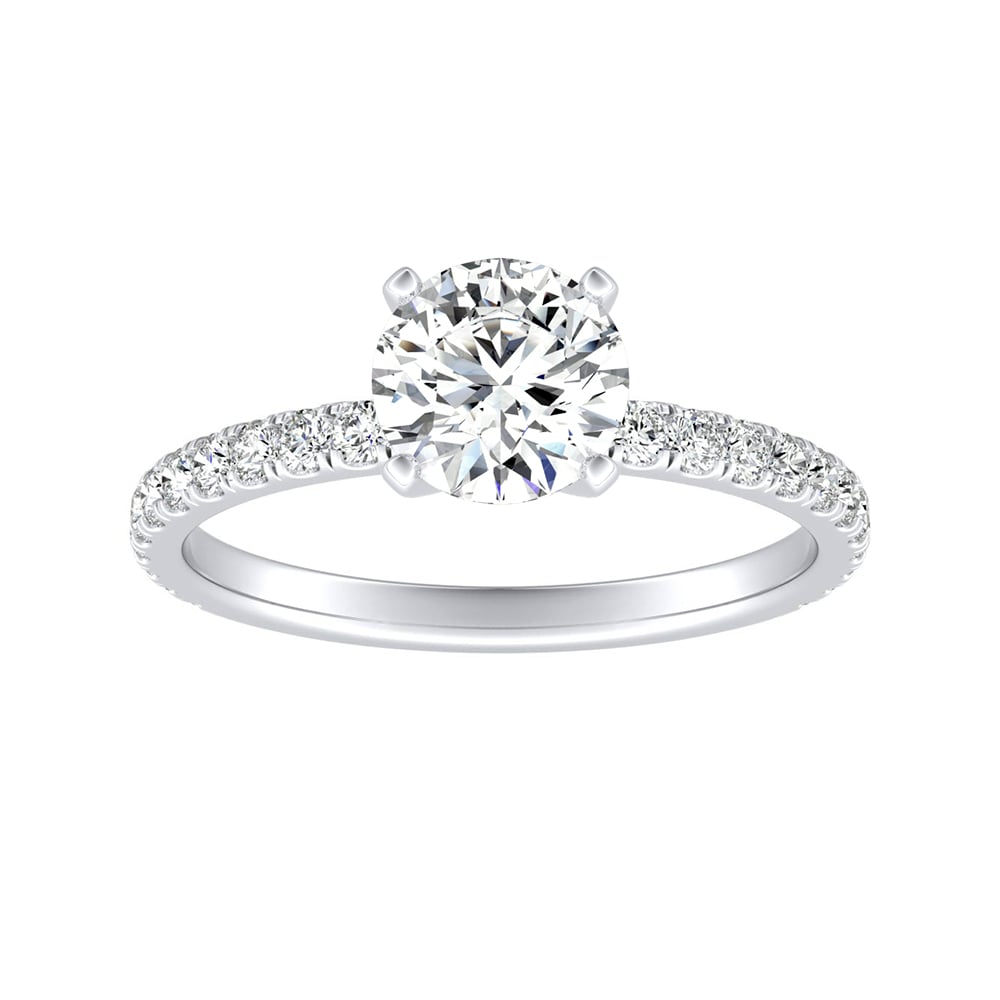 The Riley Ring is as classic as a breakfast in bed proposal.
Serving your loved one breakfast in bed is sweet under any circumstances but it's especially sweet when its accompanied with a proposal. Get her favorite breakfast ready in the morning and place her engagement ring on her breakfast tray. If you like, you can also include a loving handwritten note that asks, "will you marry me?"
A History of Romance
The flowering design of the Daisy Ring echoes the beautiful designs of historic architecture.
If your beloved loves history or art, proposing at a museum is an excellent choice. Head to a museum (either a new museum or one of her favorites) take in the museum's sights, and pick a spot to get down on one knee.
Want even more sweet and simple proposal ideas? Check out Part 1 of our Simple Proposal Ideas.