Proposing is one of the most exciting moments in anyone's life— but it can also be one of the scariest. There's a lot of pressure to pop the question in the perfect way, a way she'll remember forever (and love recounting to all her friends and family). But planning a proposal doesn't have to be stressful. If you spend a little time thinking about creative and personalized ways to propose, you can start to feel ready and excited for the big day. To help spark your creativity, we've put together this list of simple proposal idea trends. Keep reading to see all our exciting proposal ideas so you can start creating a proposal plan that will thrill her.
Propose on Vacation
Proposing on a luxurious vacation is a classic choice, one that isn't going anywhere anytime soon. It's romantic and fun— plus, you'll have a built-in backdrop that will make your engagement shots look incredible.
The Writing's On the Wall
This proposal idea is a sweet and whimsical choice that's perfect if you and your potential fiancé are moving in together. Take a note from your childhood and write messages of love on the walls of your new home. You can write things you love about your partner or reminisce about special memories you've shared together. This proposal idea is cute, memorable, and unique— just be sure to use a washable writing tool if you won't be painting the walls anytime soon.
Pass Her A Note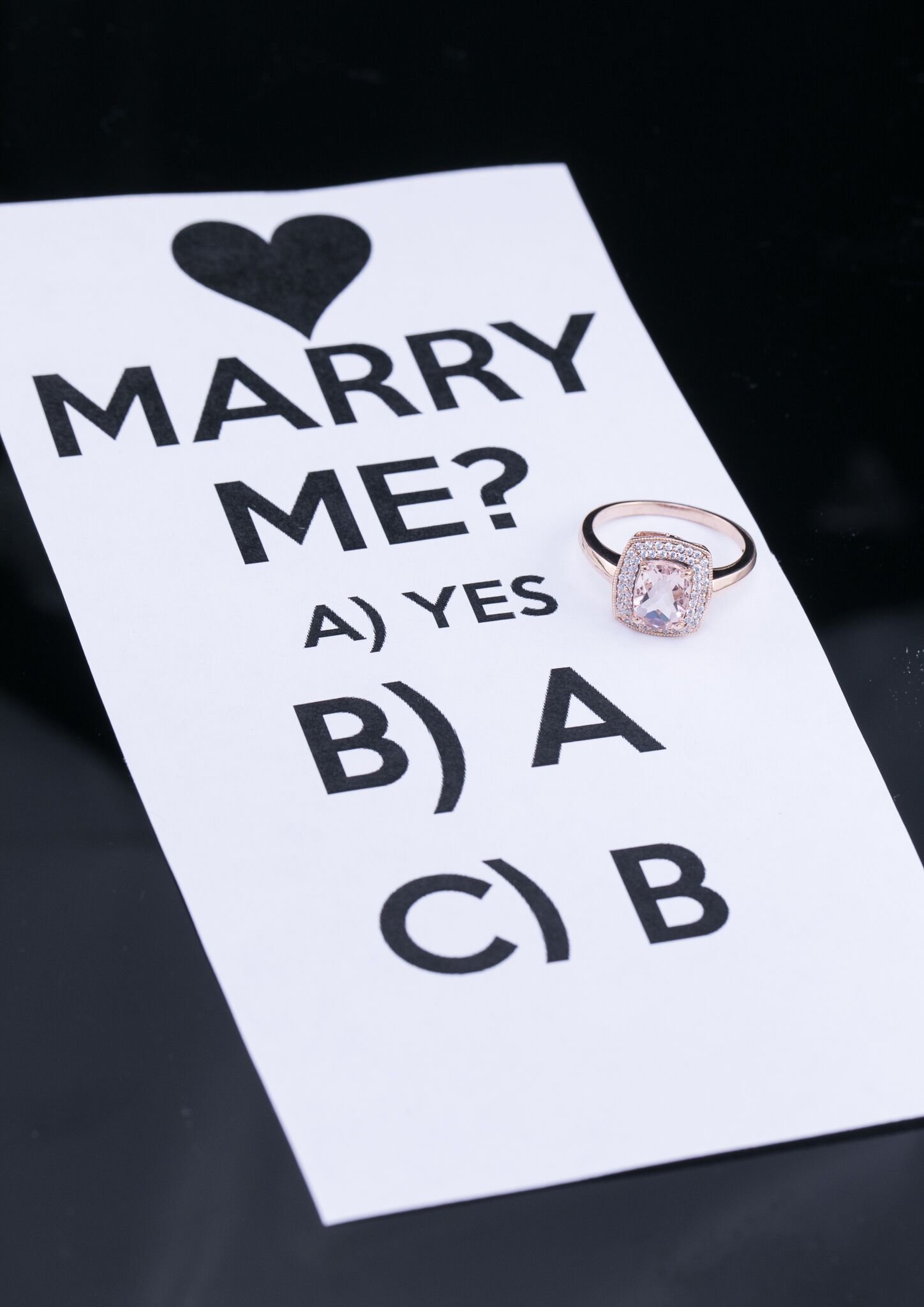 Remember the days of your youth, passing notes that said: "check yes or no?" Well, this proposal idea is a more grown-up version of that classic tradition. Try giving her this sweet proposal message; you can simply hand it to her at home or you can surprise her with it while you're out on the town. Using a cute note like this one for your proposal is surprising and delightful; this sweet message sparks feelings of childlike joy. Plus, if that note comes with the incredible morganite and diamond engagement ring pictured above, how could she say no?
No Mountain High Enough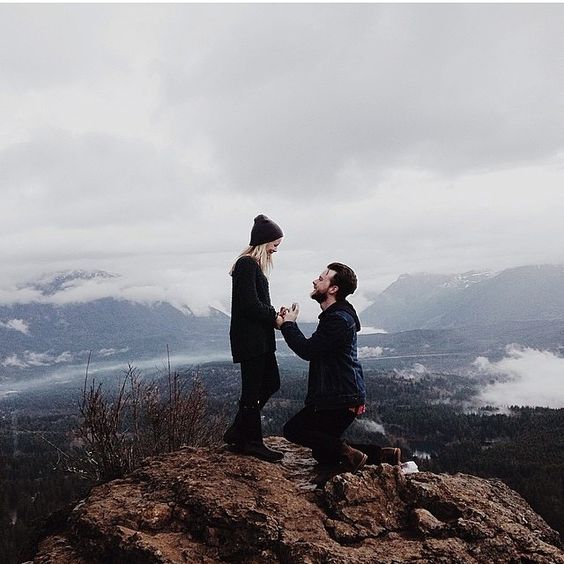 This proposal idea is majorly trendy at the moment: pop the question at the top of your favorite hiking spot. If the two of you are outdoorsy and love to get out into nature, this is the perfect proposal choice for you. And, if you want to make this one even more special, you can have a surprise waiting at the top of the hiking spot, like a banner asking if she'll marry you or a few singers to serenade her.
Proposal Fort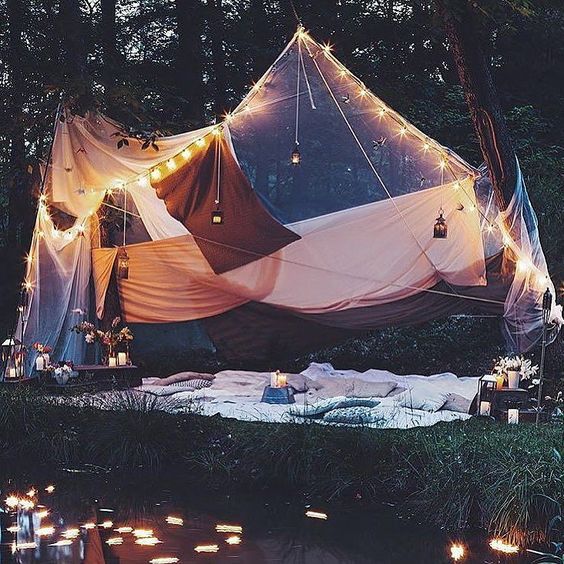 Here's another whimsical and romantic idea: build a pillow fort or pop up a cute tent to use as your proposal spot. You can decorate the inside of your tent with string lights and soft blankets to make the proposal moment extra cozy.
Make it Picture Perfect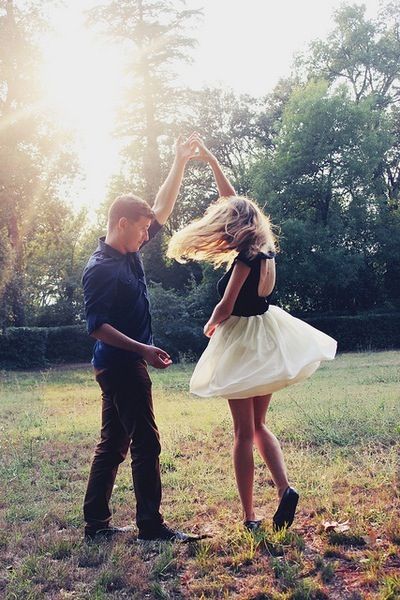 The last idea on our list is a little more elaborate but will be so worth it if you are dating someone who loves to capture the moment. Plan to have a photoshoot with your partner— but don't say it's for your engagement. Tell her you want to take Christmas card photos, or that you want to get some great shots for social media. Just think of something that will get her to an amazing photo spot, with a photographer ready to shoot. Then, you can get down on one knee and have your whole proposal captured on camera.