Graduation is a time to celebrate achievement and the start of a new chapter of life. One of graduations greatest traditions is the graduation gift. When giving a graduation gift, it's important to choose something that shows the graduate in your life that you're proud of their accomplishments. It's also a great idea to give them something that they can enjoy for a lifetime, which is why it's so common to gift fine jewelry upon graduation. To help you pick an incredible gift this graduation season, we've put together this gift guide for the grad.
Diamond Pendant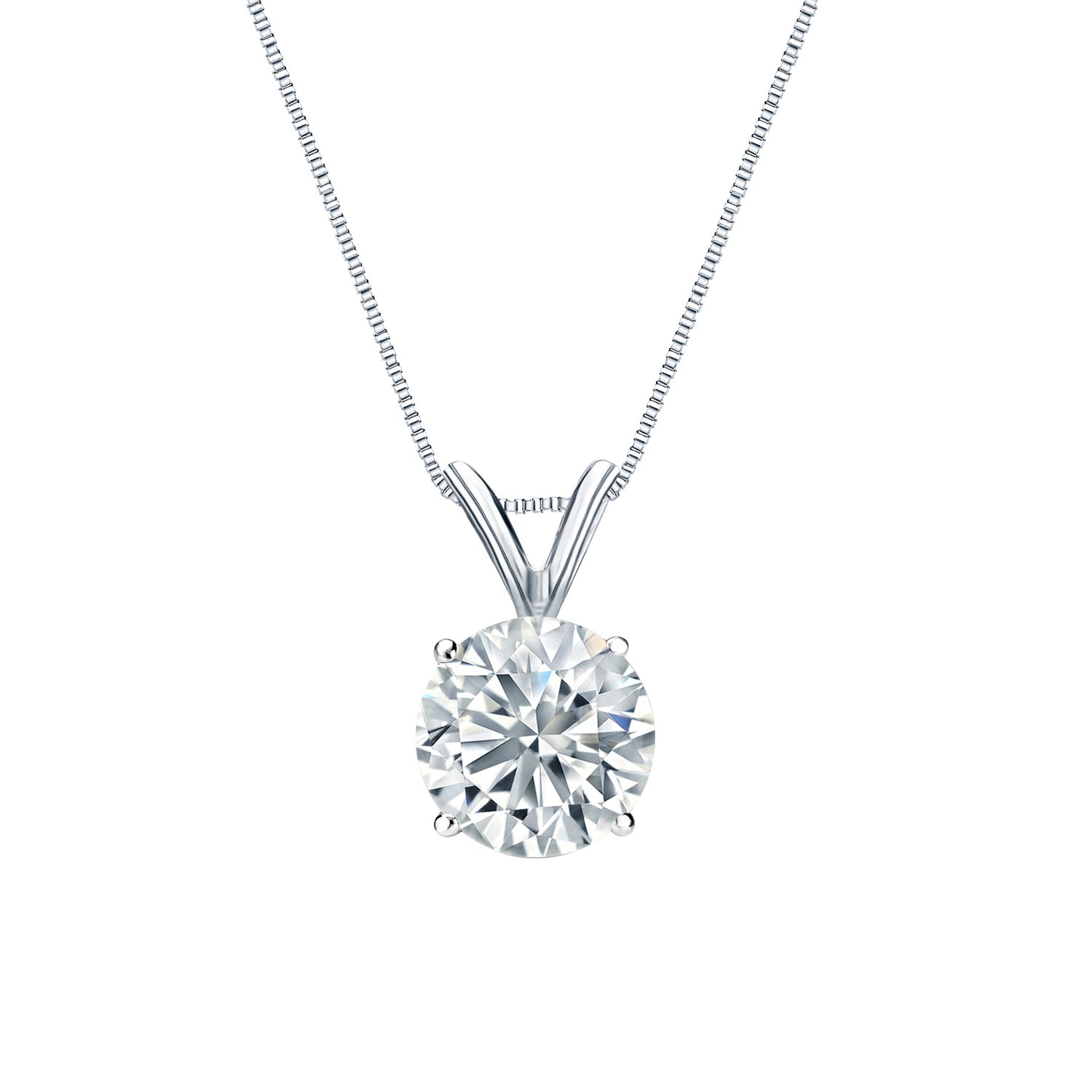 This gorgeous diamond pendant is something any graduate would be thrilled to receive. This is a classic diamond pendant, with a dazzling round white diamond set in 14k white gold. This piece is something that will never go out of style. It's also incredibly versatile. Not only could this pendant be worn at any occasion, from casual to black tie, but it would also be perfect worn either alone or as a part of a layered look.
Princess Black Diamond Studs
Black diamonds are a particularly sophisticated gemstone. They have a distinctive beauty, with their rich midnight depth giving them a unique look. These black diamond studs are the perfect choice for the graduate who likes to set themselves apart from the crowd.
Ruby Solitaire Pendant
This ruby necklace is not just beautiful, it's also meaningful. The ruby is a gemstone that is said to harness the power of the sun. Rubies are said to promote a clear mind, increase motivation, and bring a sense of power to the wearer. It's also said to propel the wearer toward prosperity, making it perfect for a graduate setting out on a new chapter in their life.
Morganite Solitaire Ring
Morganite has become incredibly trendy in recent years and its easy to see why. Not only is it beautiful on its own, the soft pink hue of morganite pairs beautifully with another recent jewelry trend, rose gold. In this piece, a dazzling marquise shaped morganite stone is set in a swirling rose gold band. This gorgeous rose gold morganite ring is a great choice for the graduate who loves a touch of glamour.
Diamond Tennis Bracelet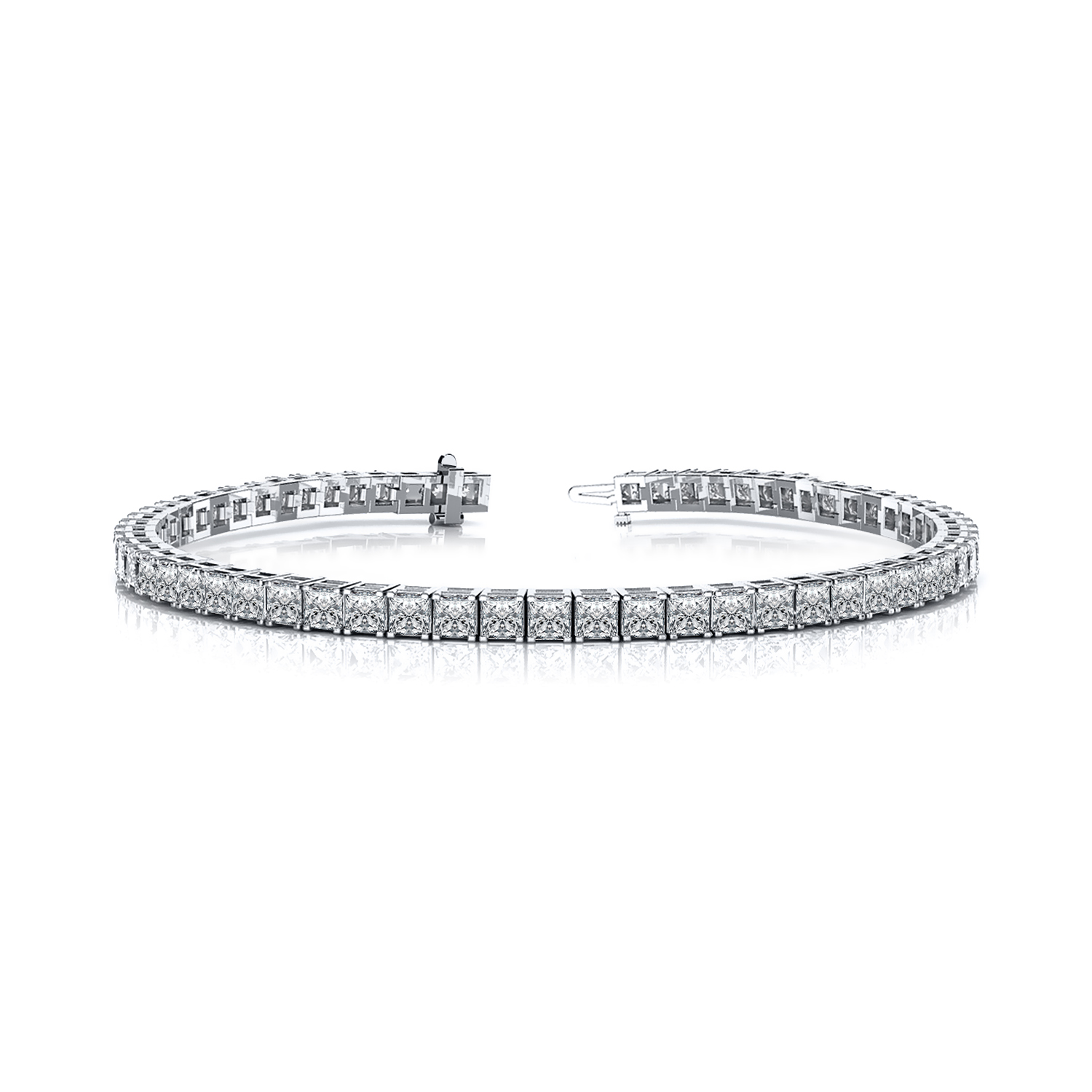 If you're looking to wow this graduation season, consider a diamond tennis bracelet. A classic white diamond tennis bracelet is something every woman should have in her collection. It's elegant, beautiful, and chic. The gorgeous tennis bracelet featured here features 81 radiant princess white diamonds prong set in 14k white gold. This tennis bracelet would be something any graduate would treasure for a lifetime.
Graduation Party Ideas
Graduation gifts are important, of course, but no graduation celebration is complete without a graduation party. If you're planning something this year, we have a few ideas to help you throw a memorable party. One idea is to plan a lovely graduation out at brunch or dinner (depending on the time of their ceremony). You can make a brunch or dinner more special by bringing something personalized, like monogrammed napkins or mylar balloons. Another great graduation idea is to throw a themed party for your graduate and base it around something they love. You can decorate with themed accessories (some theme ideas: their favorite television show, their dream vacation spot or, for college grads, a theme relating to their major) and could even consider setting up a photo area, complete with fun props.