Valentine's Day is the perfect day to give your sweetheart a present that shows them how much they mean to you. And there's no better romantic gift to give than an incredible piece of fine jewelry. But picking exactly the right piece to gift on Valentine's Day can be stressful. After all, there are so many options to choose from and you want to make sure you choose the right piece. To help you pick an incredible piece— and to take the stress out of sorting through all the many options online— we've put together this list our most popular items. These are the pieces that women across the world are flocking to, pieces that every woman will adore. Read on to see the full list of our Valentine's Day Top Gift Ideas!
Diamond Tennis Bracelet
Diamond tennis bracelets are in high demand this year, as they are most years. Tennis bracelets are popular with women of all ages, thanks to their elegant beauty and timeless appeal. This featured certified 18k white gold tennis bracelet is a great example of the traditional tennis bracelet women covet. It features 66 incredible round diamonds delicately set into a slim white gold band. The radiance of the diamonds makes this piece dazzling, while the slim profile of the band makes it chic and perfect for everyday wear. This is a gift that any woman would be wowed by on Valentine's Day.
Skylar Halo Ring
The Skylar ring is perhaps our most popular ring. This ring combines trendy elements, like its halo setting, with vintage touches, like its rose gold band and cushion cut diamond. This beautifully designed blend of styles creates a uniquely stunning piece. Whether you want to pop the question this Valentine's Day or simply want to give your partner a dazzling right-hand ring, you can't go wrong with the Skylar ring.
Rose and Ruby Studs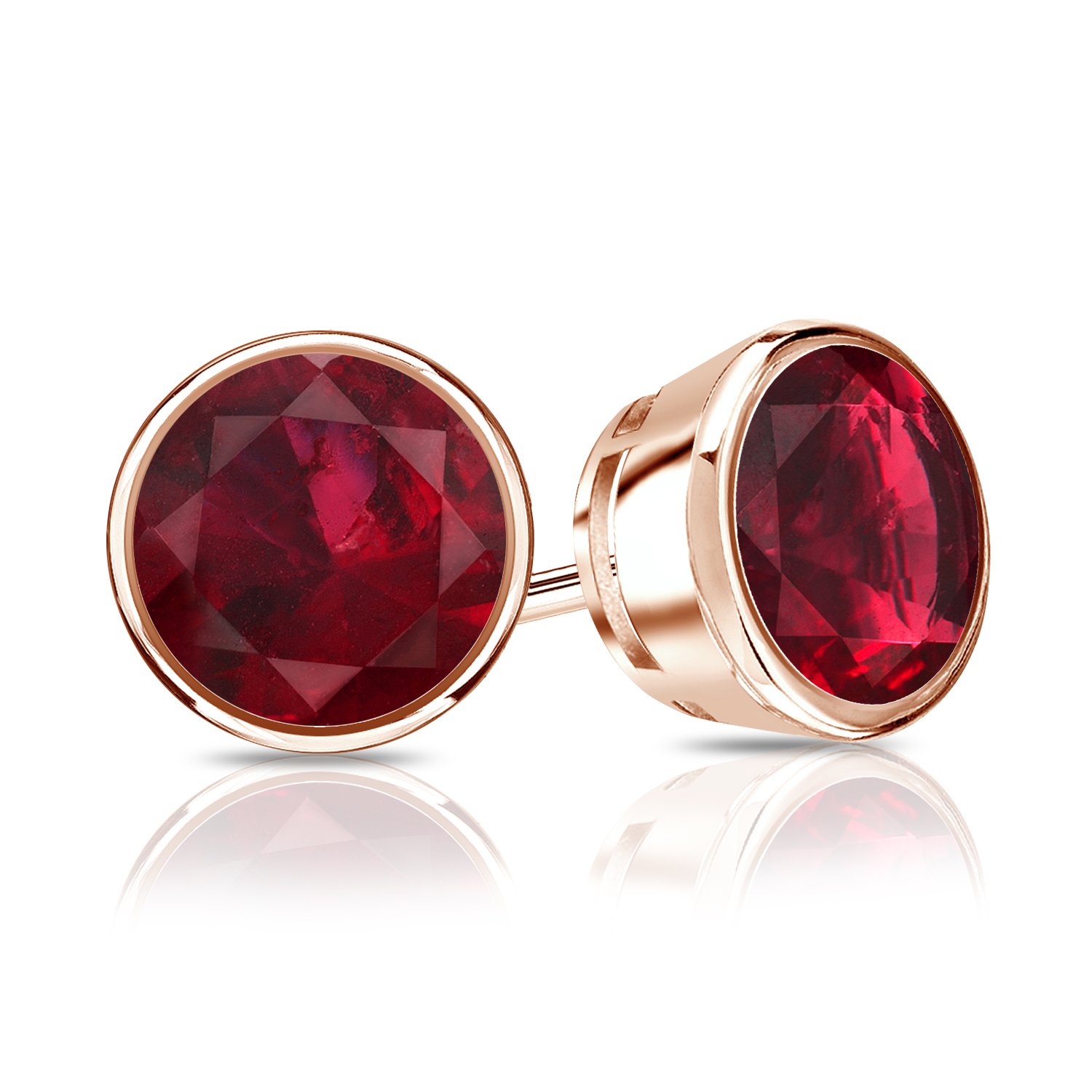 These ruby studs bezel set in rose gold have been popular all year long but are especially perfect for Valentine's Day. That's because rubies are perhaps the most romantic gemstone. They're said to symbolize love, passion, and a zest for life. They're also a beautiful, deeply rich red, the color most closely associated with love. Give the gift of romance this year with these rose gold and ruby studs.
Black Diamond Studs
Black diamond studs are as edgy as they are beautiful. Gifting a piece with black diamonds is a great choice if you're shopping for a woman with a distinctive sense of style. They're much more unique than a pair of standard white diamond studs, making them the perfect gift to give the style-setter in your life this Valentine's Day.
Elise Rose Gold Solitaire Ring
Rose Gold Twisted Solitaire Diamond Engagement Ring 
Rose gold solitaire rings are having a major moment right now. They're simple and simply elegant. Rose gold is trendy right now but the use of rose gold in jewelry is actually a vintage element. So, even though this ring is right on trend, it will also stand the test of time, either as an engagement ring or as a fun cocktail ring.
Sapphire Studs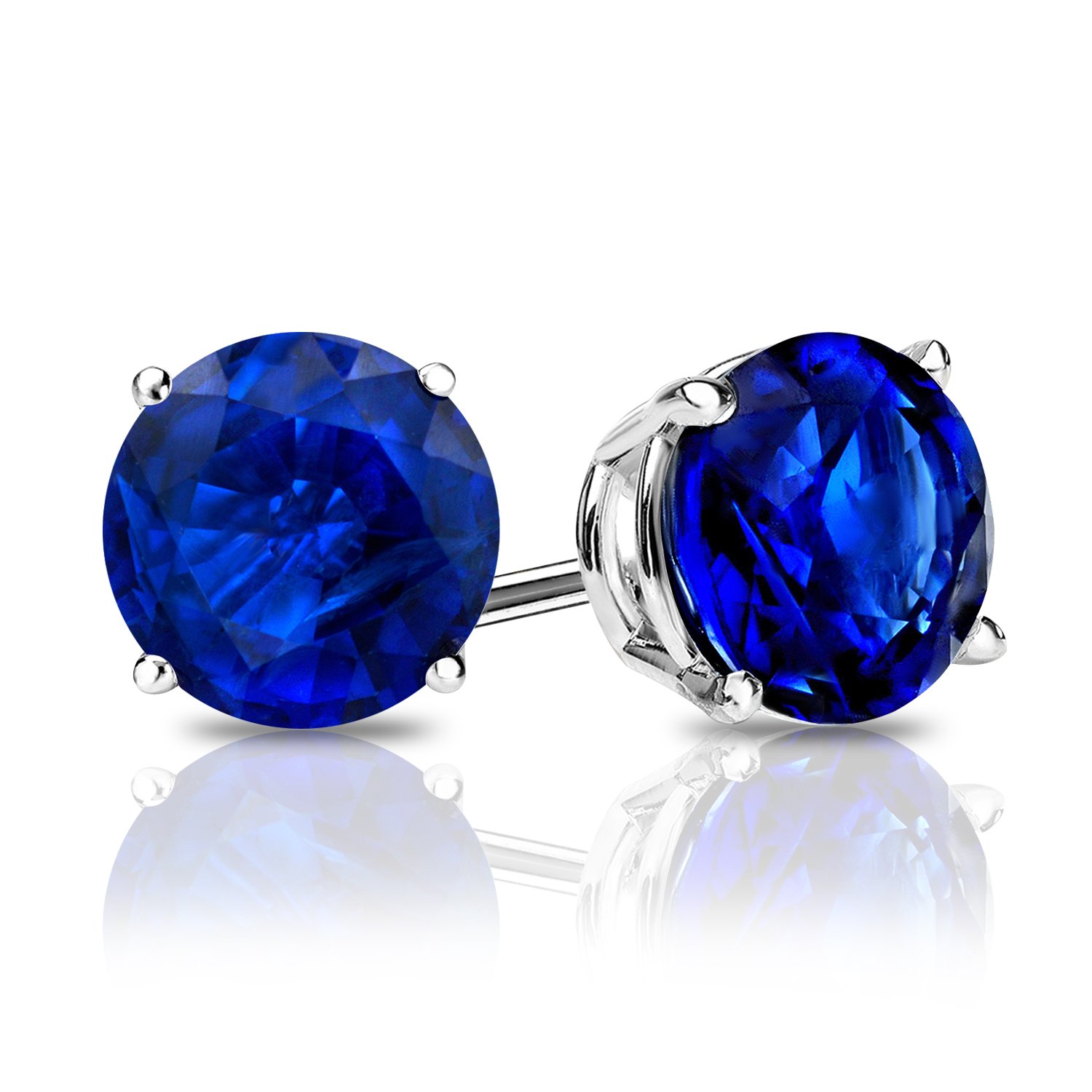 Sapphires are another gemstone with a lovely message attached. Sapphires are said to bring wisdom and good fortune to the wearer, making them a perfect choice to give to someone you love. Plus, they are absolutely stunning. The deep blue shade of a sapphire is as radiant as the ocean. These sapphire studs are a gift any woman will love and are a particularly perfect gift to give to someone with blue eyes, as they will enhance their beauty.
Princess Diamond Studs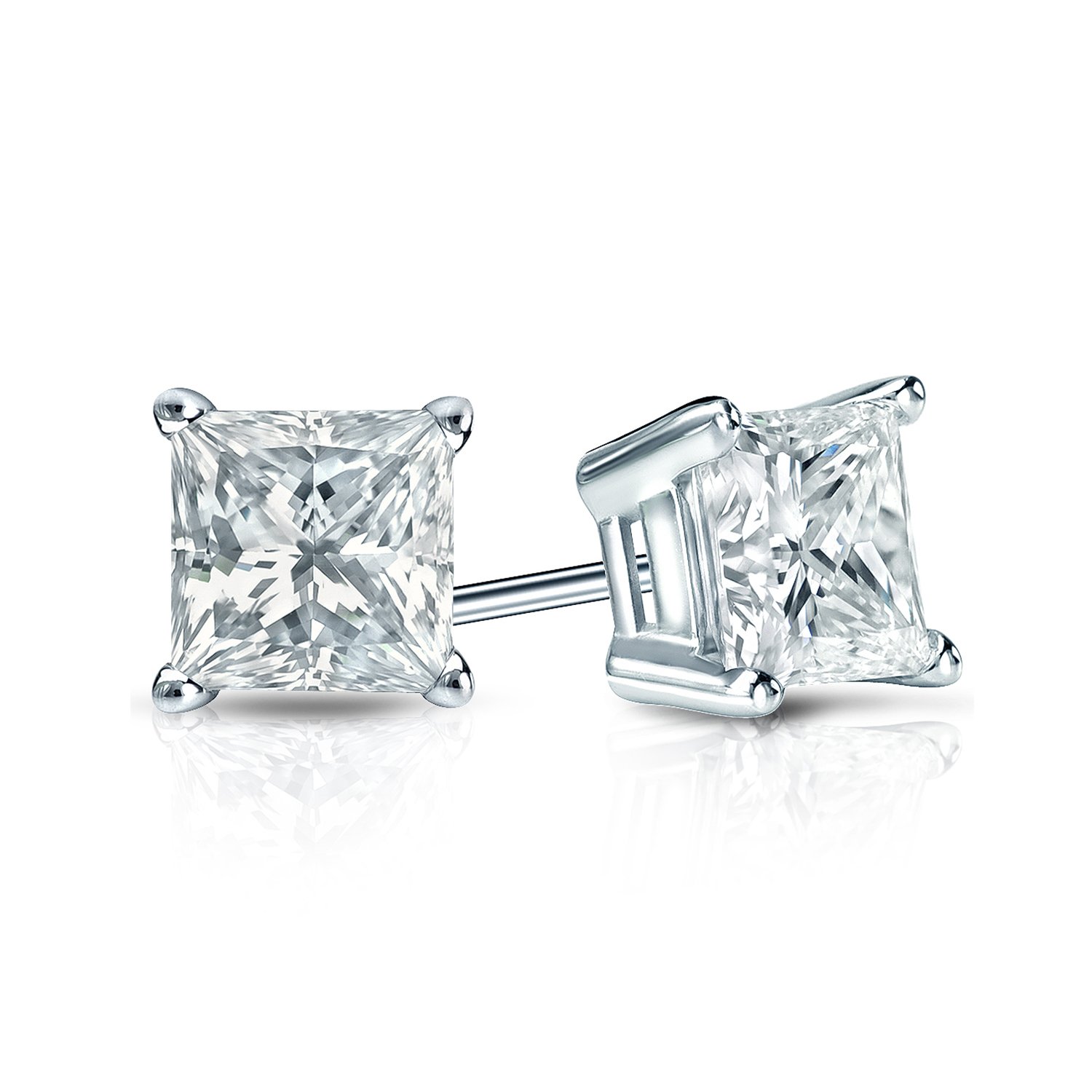 White diamond studs are a classic piece that aren't going out of style anytime soon. While all shapes of diamond studs are popular, princess shaped diamonds are particularly popular at the moment. Princess cut diamonds have an elegant and romantic appeal. Their simple square shape is timeless, and also has the benefit of being unique than a standard round diamond. You can't go wrong with gifting a pair of dazzling princess diamond studs this Valentine's Day.
______________
There you have it: all of our top Valentine's Day gift ideas! Whichever you choose, you're sure to put a smile on her face. But if you want to make her Valentine's Day even more special, try giving her the gift in a sweet and memorable way. Here's an idea we love: have her do a scavenger hunt to find her gift! You can make it complicated, and give clues that have her searching all over the house or keep it simple with just a few clues. However you choose to plan it, a scavenger hunt adds an extra element of fun to the gift that she'll remember every time she wears her new piece.