The new year is off to a fast start and with it comes fabulous engagement ring trends just in time for the start of engagement season! Whether you've already begun to look at engagement rings or you're just starting the search for the perfect ring, getting a feel for the popular trends can be a huge help. In this article, our engagement ring experts at DiamondWish.com fill you in on 2018's top engagement ring trends.
Chevron Rings
The Jocelyn Diamond Ring in 14K White Gold
We begin with one of our favorite trends of the season, chevron rings. Chevron rings are refined and classy, but at the same time unique and different. A dazzling row of diamonds grace the elegant band which dips at the center, creating an exquisite chevron shape that allows light to beautifully reflect on the centered diamonds from many different angles.
The Lisa Diamond Ring in 14K Rose Gold
Engagement Eternity Bands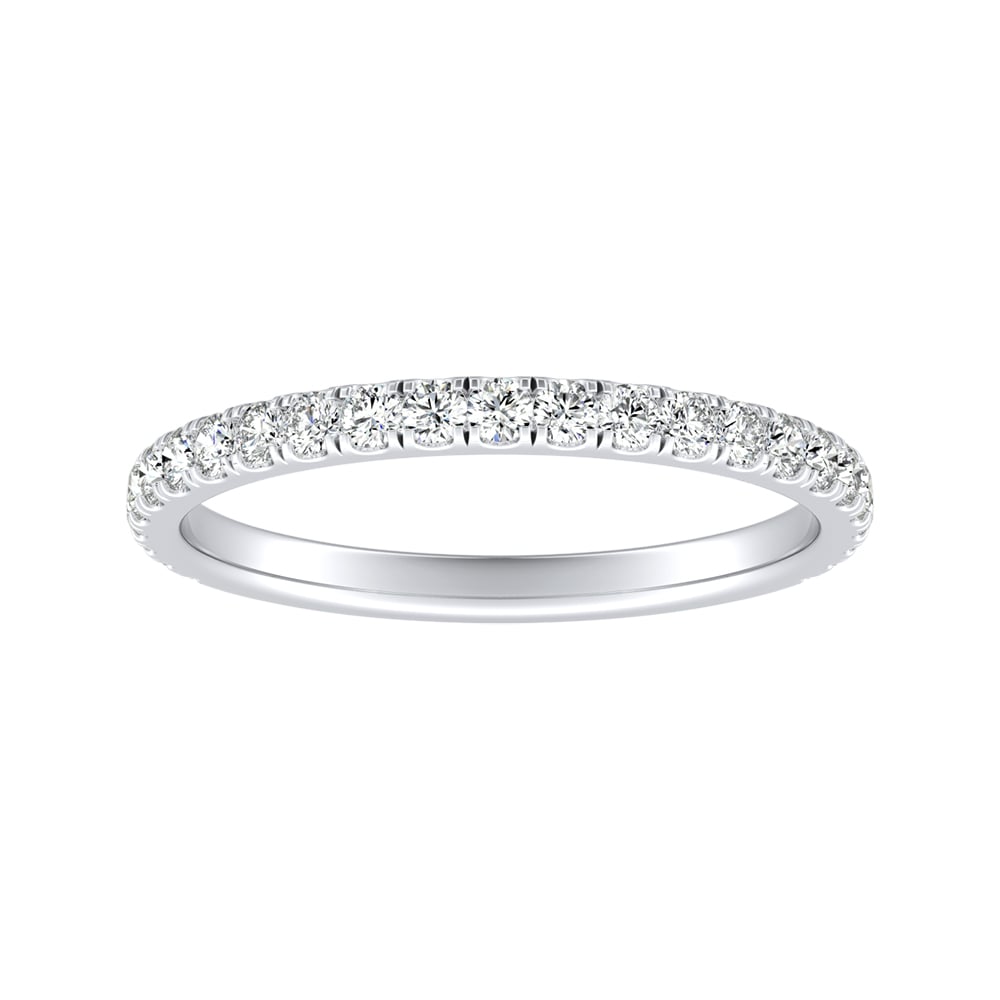 The Riley Classic Diamond Ring in 14K White Gold
A seemingly endless amount of diamonds illuminate the band on engagement eternity bands, one of the most popular engagement ring trends of the year. Where the ring itself has a simple and timeless shape, the diamonds take the ring to the next level, making it bold and one-of-a-kind.
The Penelope Diamond Ring in Platinum
Three Stone Rings
The Riley Three-Stone Diamond Ring in 14K White Gold
The three diamonds on three stone rings are thought to represent the stages of love between you and your better half: past, present, and future. In addition to the meaning behind this ring, three-stone rings are certainly beautiful and definitely one of 2018's hottest trends so far. A large center stone is tastefully complemented with a smaller diamond on each side, creating both a stellar engagement ring and as well as a visual representation of your growing love.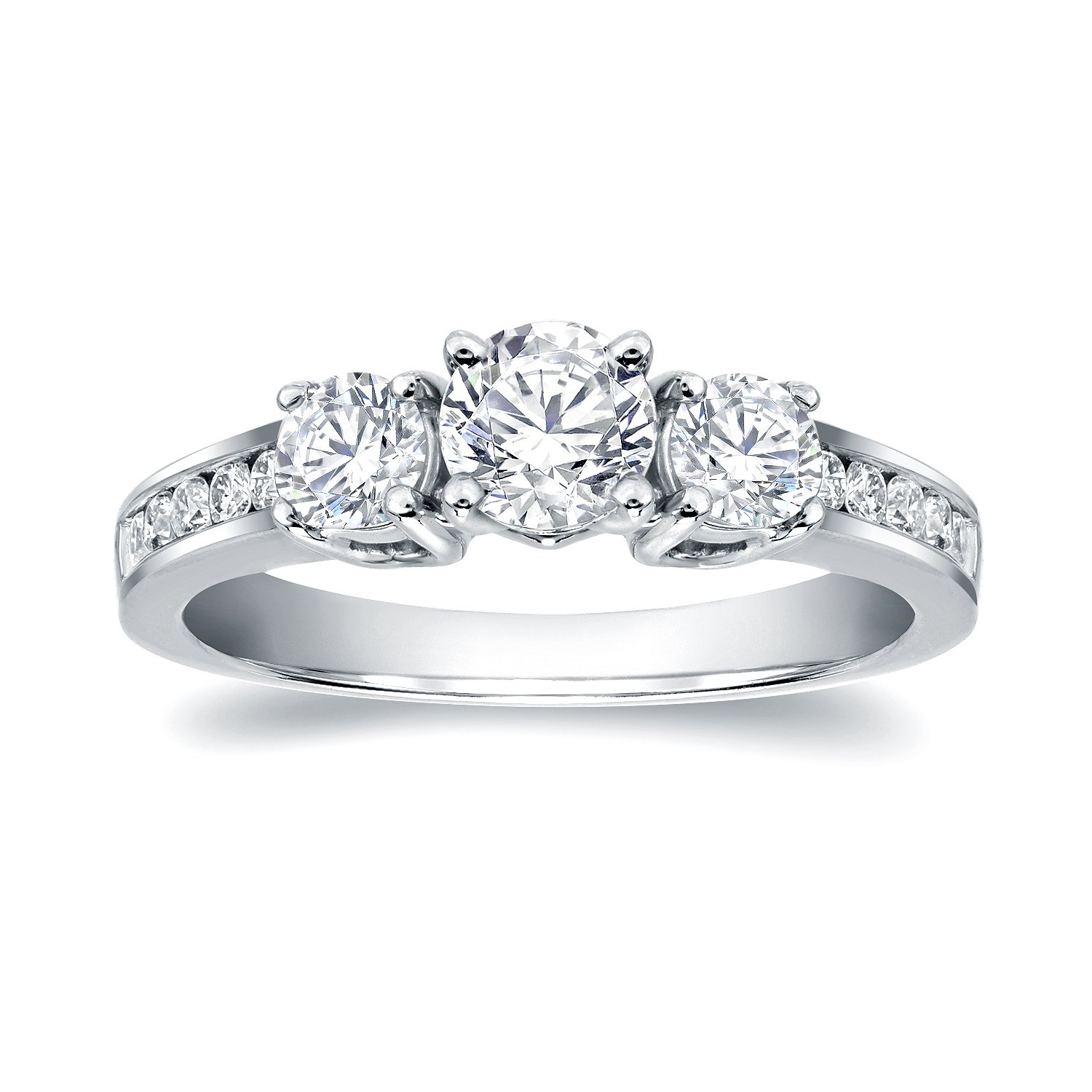 The Emerson Three-Stone Diamond Ring in Platinum
Gemstone Rings
The Alena Classic Ruby Engagement Ring
Undoubtedly a unique engagement ring trend of this season are gemstone rings. Whether it's a ruby, sapphire, or emerald, a gemstone engagement ring is a ring like no other and your wife-to-be will certainly embrace that. The vibrant colors of gemstone rings and many different designs make it an option to really consider when looking for a ring that's truly special and from the heart.