The key to getting your mother a Mother's Day gift she'll love is to think carefully about her personality and style while shopping. Some mothers may love traditional gifts, while others like to take more risks and prefer more unique gifts. To help you pick the perfect gift for your mom this Mother's Day, we've put together this gift guide for different types of moms. Read on to find out which type of mom you're shopping for— and discover the gift she'll love.
Which SuperMom is She?
---
Bold
Halo Set Ruby Earrings in White Gold, $476 with 10% Savings
The bold mom lives her life out loud. She's not afraid to say what she thinks and she's not afraid to take risks— in her life or in her fashion choices.
This head-turning, uniquely gorgeous ruby earrings are the perfect choice for the bold mom. The rubies in these studs are richly beautiful and totally unexpected. The white diamond halo setting on each stud adds to the unique look of these studs, while also majorly upping their glam factor.
Chic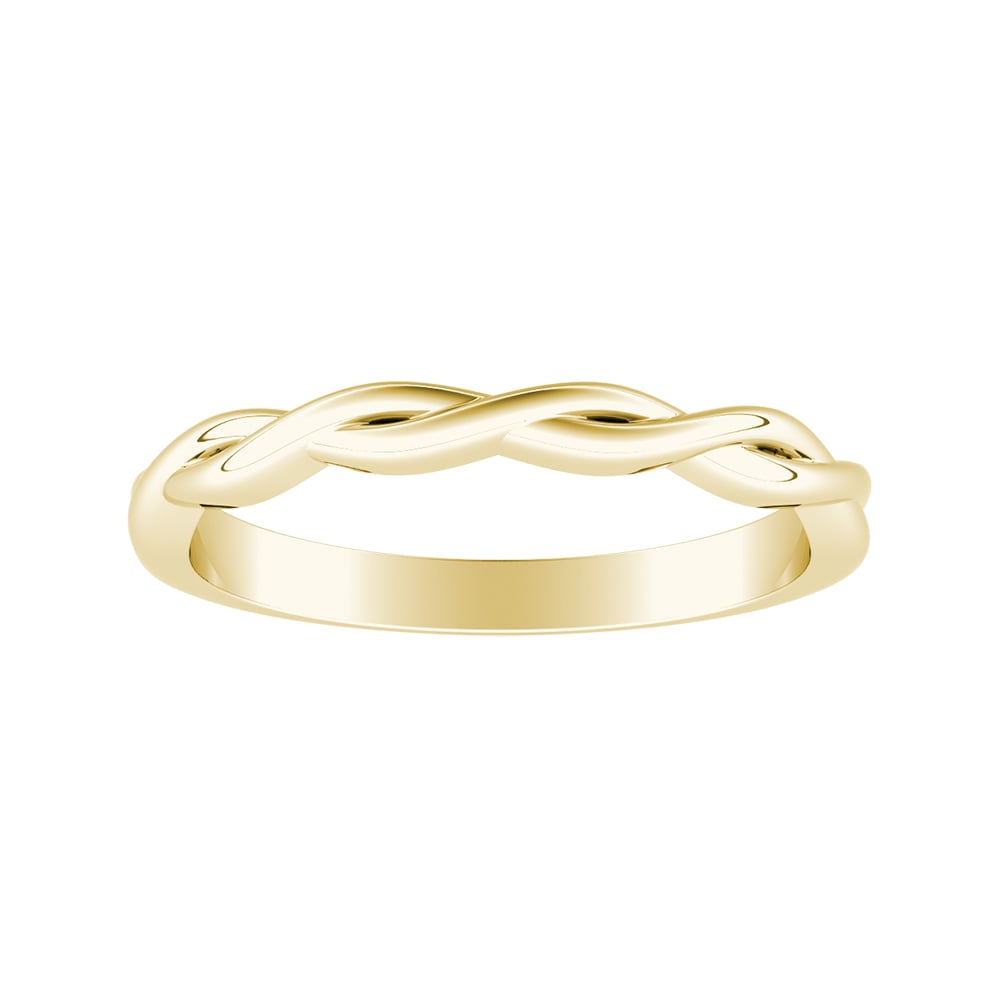 Elise Twisted Ring in Yellow Gold, $359 with 10% Savings
The chic mom has a distinctively sophisticated style. She prefers classic options, but stays away from anything that would be considered old-fashioned or stuffy. The chic mom is elegant, fashionable, and always knows the right thing to wear to any occasion.
This twisted gold band is a gift the chic mom will love. This ring is simple and classic, but it's not boring. The twisted design of this gold band heightens its design— it's classic but has just the right amount of unique detailing to make it incredibly chic.
Classic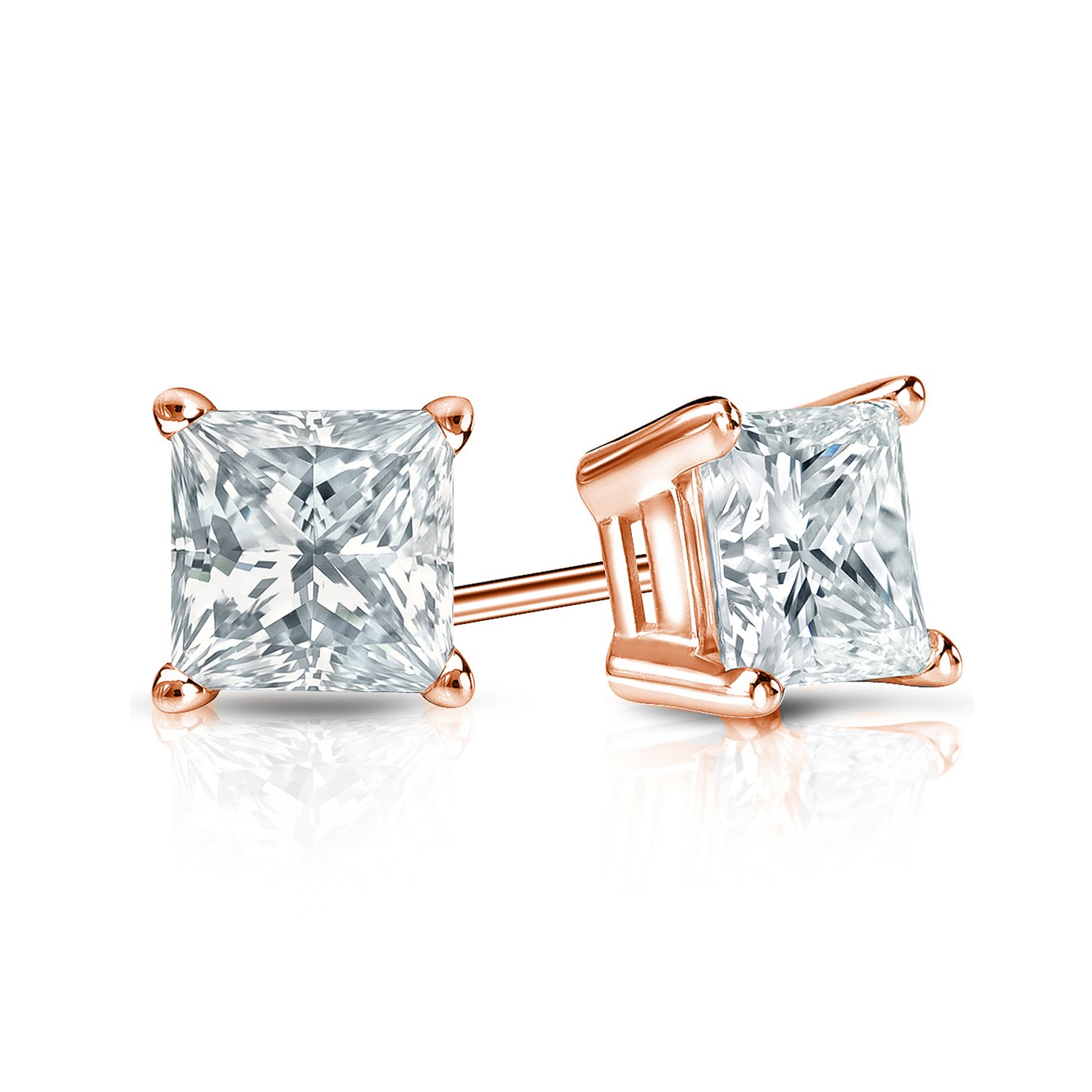 Princess Diamond Studs in Rose Gold, $535 with 10% Savings
The classic mom loves tradition and simple beauty. She loves timeless looks and prefers to stay away from anything too trendy.
These princess diamond studs are sure to be the classic mom's new go-to earrings. Outfitted with two sweetly beautiful princess cut diamond studs and settings made of rose gold, these earrings are true classics.
Daring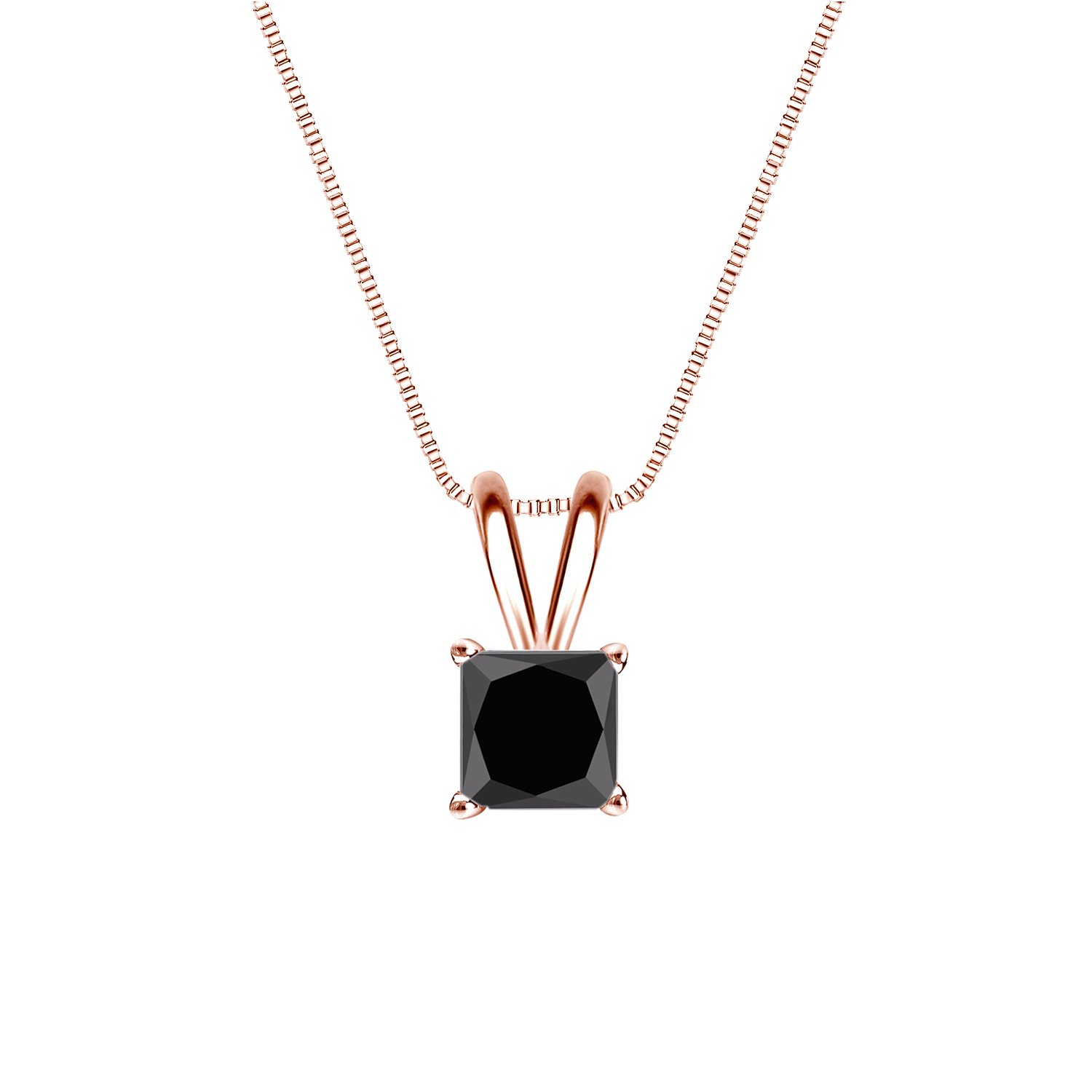 Black Diamond Pendant in Rose Gold, $224 with 10% Savings
The daring mom loves to think outside the box. She's always ready to try something new or take a walk on the wild side.
This incredible black diamond pendant is exactly what the daring mom needs amp up her everyday style. Black diamonds are unexpected and bold. Here, a princess cut black diamond has been paired with rose gold, a more traditional choice. The juxtaposition of softly beautiful rose gold with a boldly beautiful black diamond makes this pendant incredibly unique— just like the daring mom.
Elegant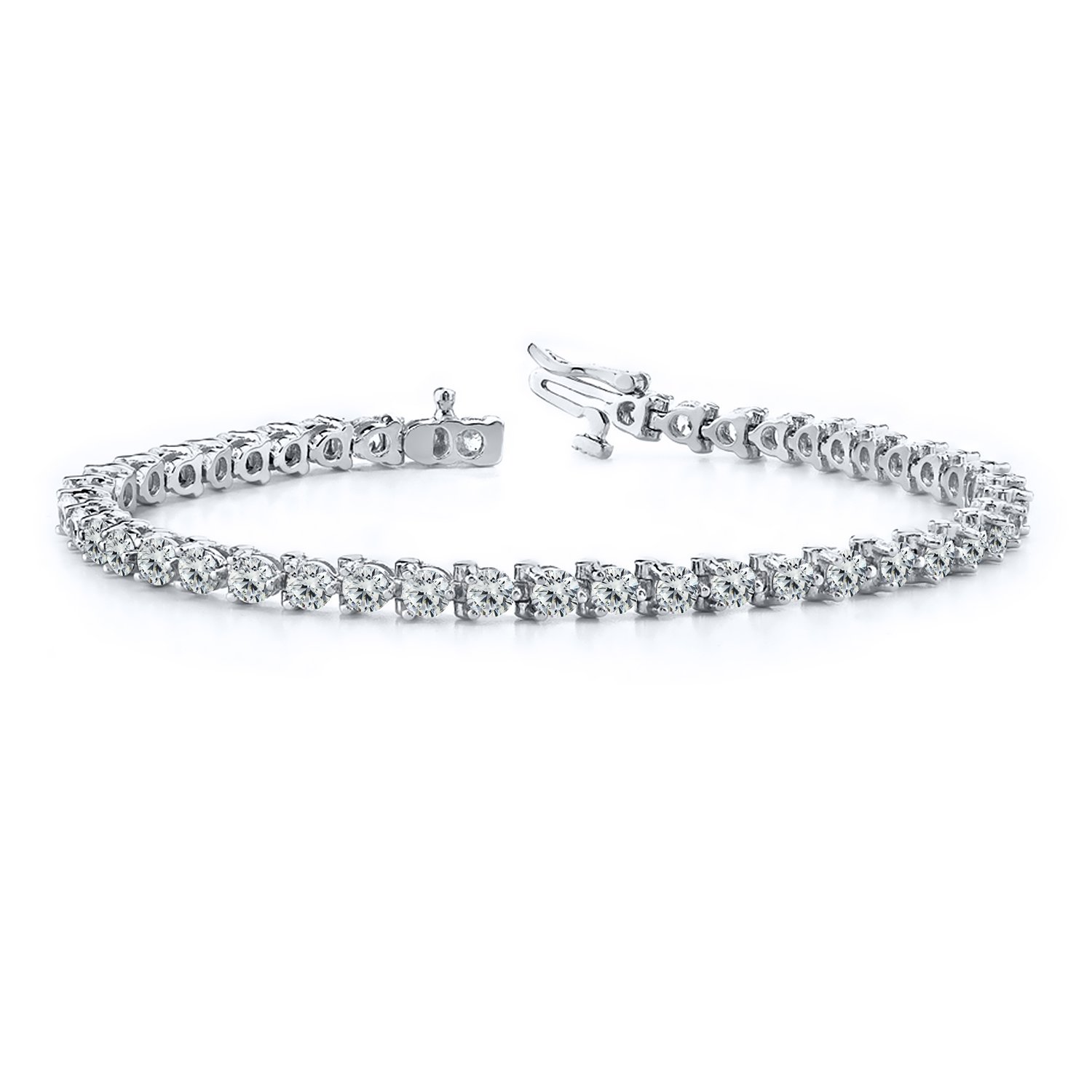 White Diamond Tennis Bracelet in White Gold, $1,529 with 10% Savings
The elegant mom is always the most sophisticated woman in the room. She has an eye for tasteful beauty; she loves glamour but never looks gaudy.
There's no better gift for the elegant mom than a white diamond tennis bracelet. The bracelet seen here features 50 incredible white diamonds set in white gold. It's endlessly glamorous, yet remains classic and understated. This white diamond tennis bracelet is something the elegant mom will treasure for a lifetime.
Trendy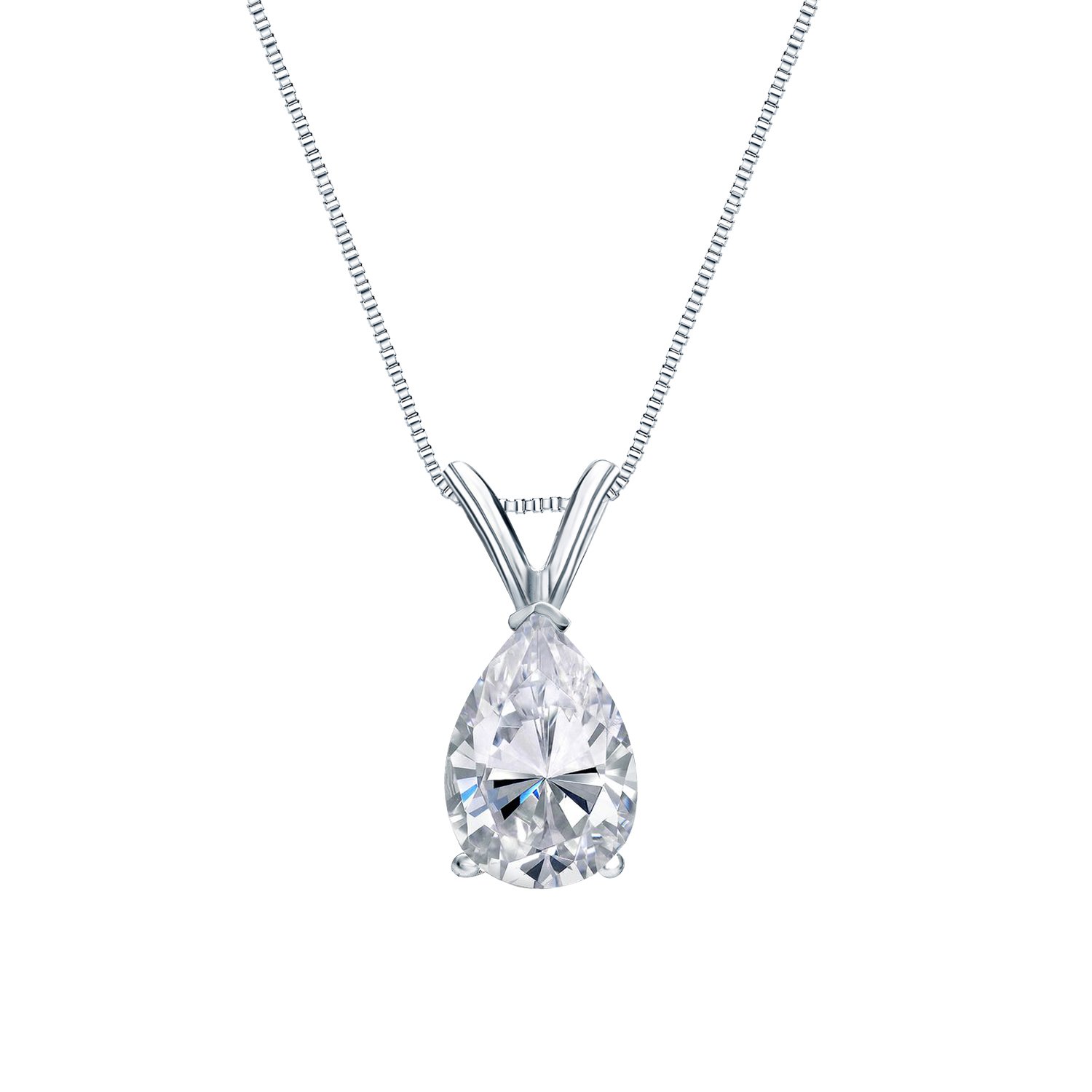 Pear Shaped White Diamond Pendant in White Gold, $404 with 10% Savings
The trendy mom likes to have fun, both in her life and with fashion. She loves trying new things and keeping up with the latest trends.
The trendy mom will love this beautiful pear-shaped diamond pendant. This pendant is simple enough to wear every day but it isn't basic or old fashioned. The pear-shaped diamond in this piece is a trendy, fun choice. It takes the classic diamond pendant to another level, making something traditional feel modern and fresh.
Cool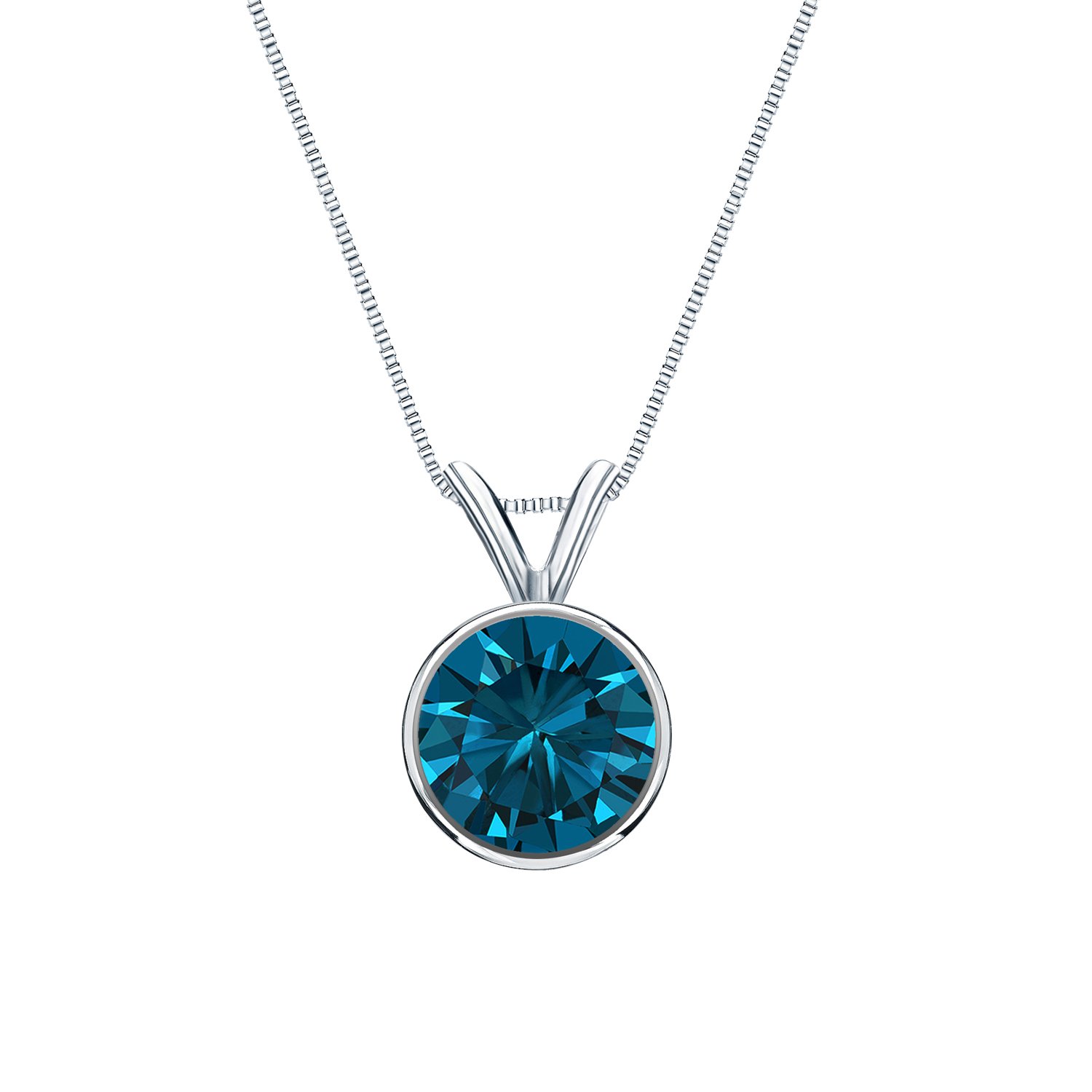 Blue Diamond Pendant in White Gold, $359 with 10% Savings
The cool mom is uniquely herself. She doesn't care about tradition or following dated societal rules. The cool mom likes to carve her own path.
This absolutely stunning blue diamond pendant is a unique choice the cool mom will love. The use of a blue diamond, rather than a traditional white diamond, in this piece is unexpected and eye-catching. This blue diamond and white gold pendant will add color and a dash of distinctive style to the cool mom's wardrobe.
---
Surprise Your Mom This Mother's Day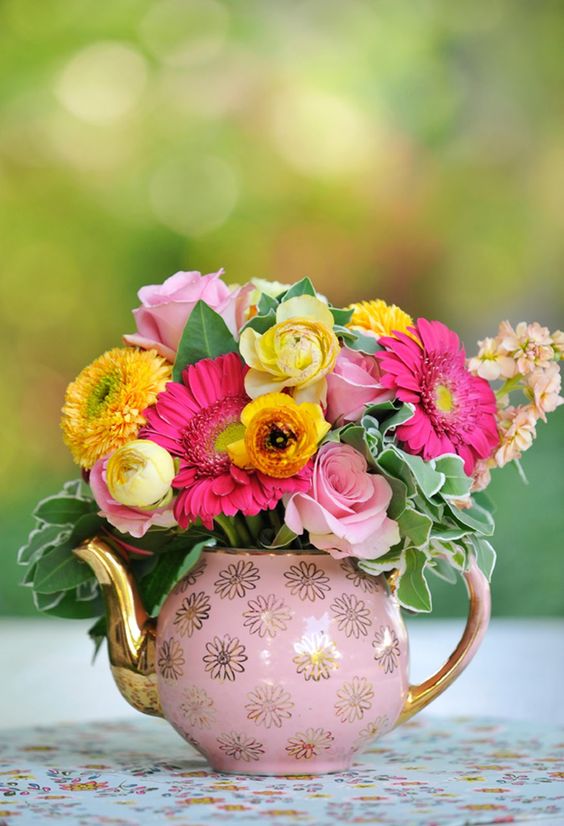 Want to know how to make her Mother's Day gift even more special? Try surprising her with her jewelry. Choose an activity to do together— an idea we love is planting some new flowers in the garden together. Then, find a way to surprise her with her gift. For example, if your activity is gardening together, you could hide her ring in some rose seeds or tuck the jewelry box in with the gardening tools. Surprising her with her jewelry will help make the gift-giving moment even more special. And when you surprise her during an activity you're doing together, she'll remember that moment forever and think about the time you spent together every time she puts on her new piece of jewelry.