The rose gold engagement ring trend has been around for a few years and, this year, it's stronger than ever. Rose gold has taken its place among the other fine jewelry classic metals (like platinum, white gold, and yellow gold) as a new neutral— one that won't be going away anytime soon.
Rose gold has been popular in fine jewelry, but has been particularly desired for engagement rings. It's easy to see why: the soft pink hue of rose gold goes beautifully with engagement rings; it's simply a perfect match for a piece of jewelry that symbolizes romance.
In past years, we've seen mostly rose gold and white diamond engagement rings but, this year, the rise in popularity of colored diamonds and gemstones for engagement rings has led to rose gold being paired with many vibrantly colored stones. The combination of rose gold and bright gemstones or colored diamonds has created a fresh new kind of engagement ring style that feels both modern and timeless.
Ready to see some of this season's best rose gold rings? Read on to see our favorite trending rose gold engagement rings!
Marquise Morganite Engagement Ring
The Skyler Marquise Morganite Engagement Ring 
When it comes to pairing rose gold with gemstones, every gemstone looks beautiful with the soft pink precious metal. But there's one gemstone that's edging out most of the competition when it comes to being paired with rose gold: morganite.
The color of morganite, a naturally pink variation of beryl, goes so beautifully with rose gold, it almost looks like an extension of the metal itself. Morganite and rose gold in an engagement ring create an incredibly romantic, elegantly feminine look.
The morganite, white diamond, and rose gold ring pictured above is a perfect example of how well this trendy new stone works with rose gold. Here, a marquise-shaped morganite is surrounded by a halo of white diamonds, alongside a slim, diamond encrusted band. This ring is gorgeous and unique.
Blue Diamond and Rose Gold Engagement Ring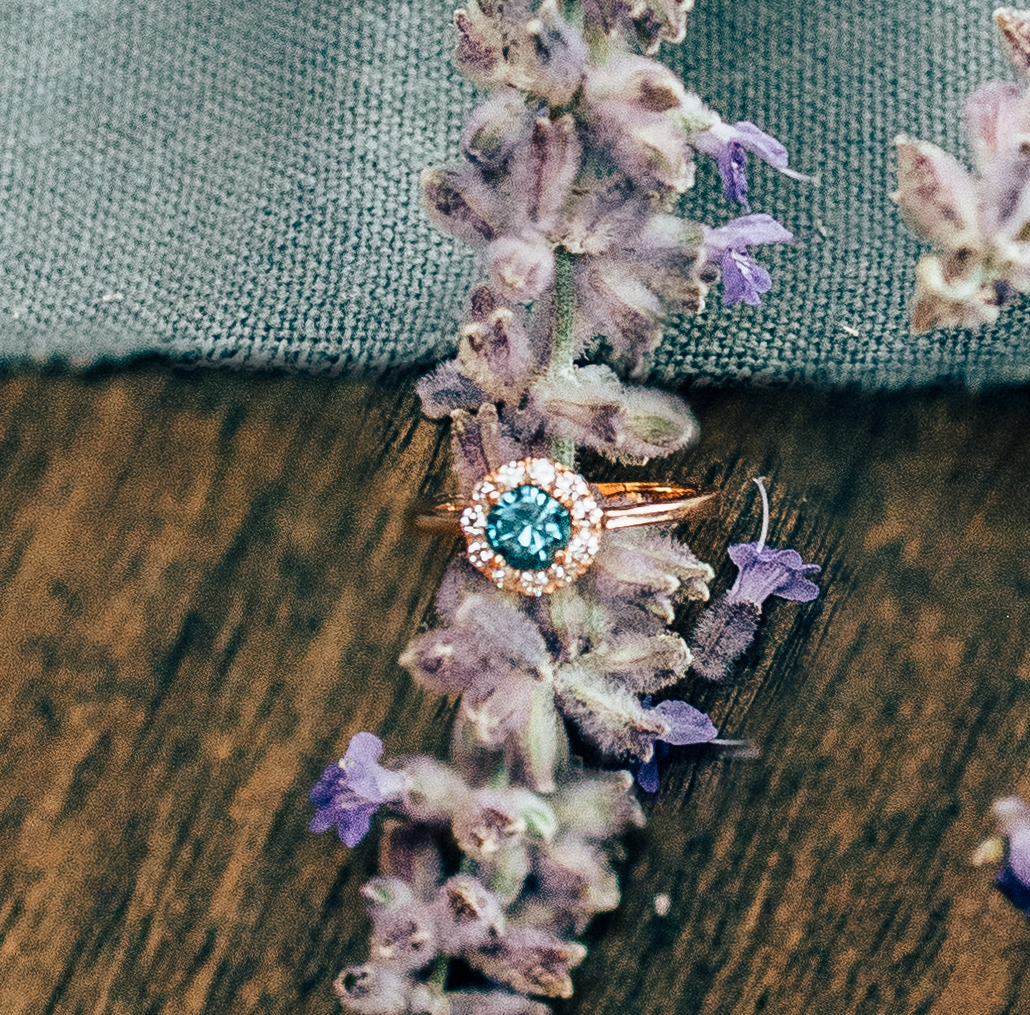 This sweet blue diamond rose gold ring has an elegant, vintage-inspired look. Here, a radiant blue diamond is surrounded by a flower-like, lightly scalloped halo of white diamonds. The high radiance of the diamonds here pairs beautifully with this ring's thin, simple rose gold band. This ring is glamorous, classic, and will add a stunning pop of color to any ensemble.
Emerald Morganite Engagement Ring
This emerald cut morganite rose gold engagement ring combines vintage elements and modern trends to create a glamorous look. The centerpiece of this engagement ring is a stunningly clear, emerald cut morganite. The morganite is surrounded by a rectangular halo of white diamonds and is accented by a delicately detailed, yet simple rose gold band. This engagement ring is elegant, bold, and right on trend.
Morganite and Rose Gold Art Deco Ring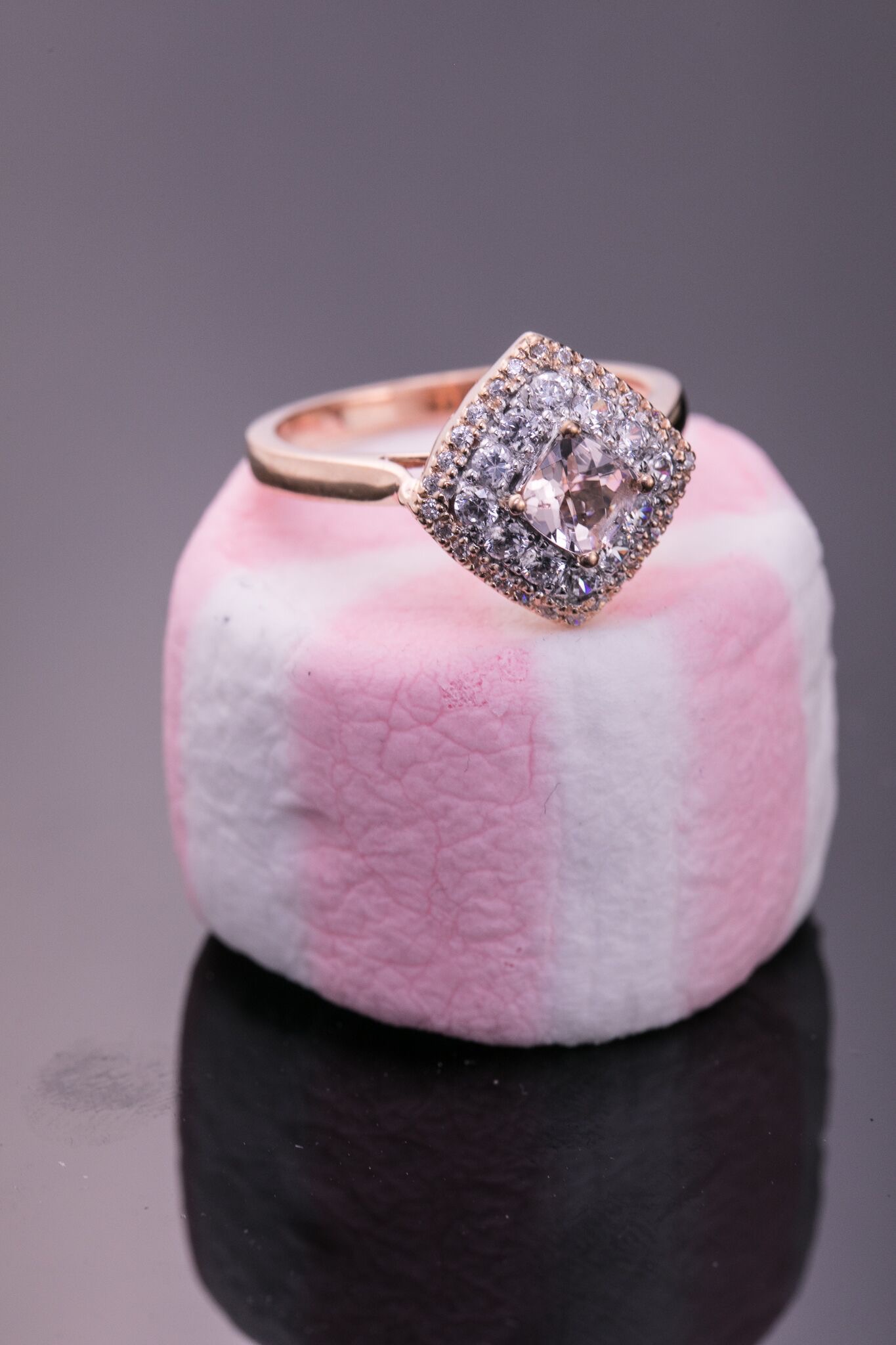 This unique morganite and diamond rose gold engagement ring takes the vintage engagement style in a different direction with its distinct art deco era inspired design. Here, two separate squares of white diamonds form halos around the center morganite in the ring, creating a unique geometric pattern. This ring's design feels fresh and cool, yet timeless.