Engagement ring shopping is incredibly exciting! You've found the one and now it's time to find that perfect ring. But engagement ring shopping can also be a bit overwhelming. There are so many different styles to choose from, it can be hard to know where to begin. And there's a lot of pressure to find a perfect ring, a ring that will perfectly symbolize your undying love for each other.
If you're shopping for an engagement ring but aren't sure where to start, we're here to help! In this post, we're sharing all our top tips for savvy engagement ring shopping. We'll teach you how to discover what you love, how to narrow down your options, and how to avoid common engagement ring shopping pitfalls.
See What's Out There
If you want to shop smart, the first thing you should do when engagement ring shopping is educate yourself about all the styles you have to choose from. Do you know what a solitaire ring is? What a split shank band is? What a halo setting is? Start your your shopping process by doing some browsing to see what's out there. Discover all the different styles you have to choose from and see what types of engagement rings you gravitate toward.
Browse engagement rings and filter by style to see what you're drawn to.   
Pick Your Diamond or Gemstone Shape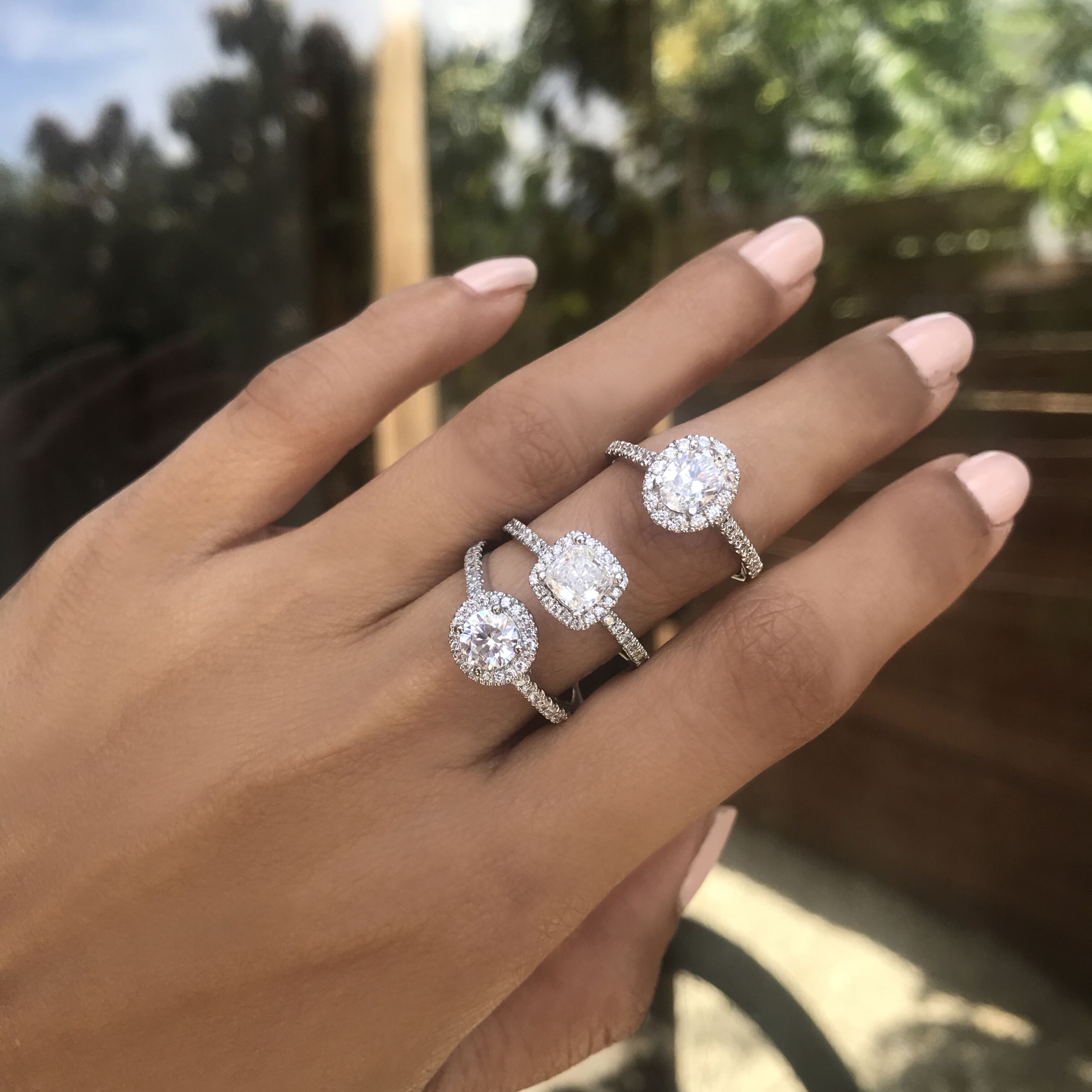 Another thing you should do when you start shopping for engagement rings is decide what type of center stone you want. The most traditional choice for a center stone is a white diamond. But within that category, there are dozens of different shapes you can choose from. There are round diamonds, emerald cut diamonds, cushion cut diamonds, and more. If you think you want a white diamond for your engagement ring but aren't sure which type of diamond you want, do some browsing to see which diamond shape calls to you the most.
You also don't have to choose a traditional white diamond for your engagement ring. Today, more and more couples are opting for gemstones or colored diamonds for their engagement rings. Colorful center stones can add beautiful vibrance to an engagement ring. Plus, they're beautifully unique!
When you start shopping for your engagement ring, take some time to browse all your diamond and gemstone options. You may find that a white diamond would be perfect for you or you may find yourself drawn to something a bit more colorful.
Browse engagement rings by style or center stone.
Set a Budget
Setting your budget may not be the most exciting part of engagement ring shopping, but it is a very important part. If you set your budget early in the shopping process, you won't experience the heartbreak of falling in love with something that's out of reach. Before you start seriously shopping for engagement rings, make sure you get on the same page with your partner about your budget. This will help ensure that you both have reasonable expectations.
Know Your Ring Size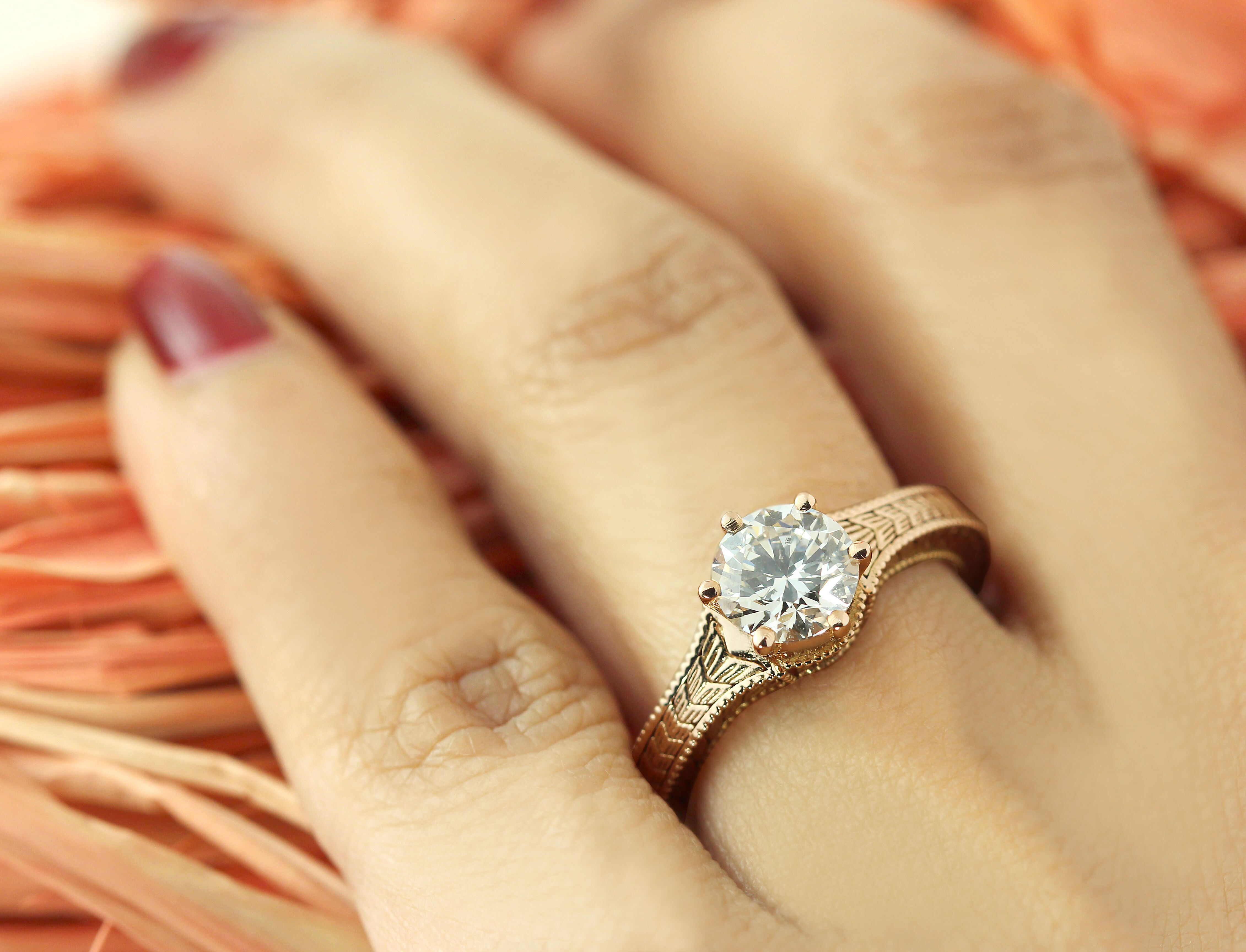 Something many couples forget to do when shopping for an engagement ring is find out their accurate ring size. Very often, couples find their perfect ring but, then, when they go to order, they have no idea what size to get. And while some rings can be resized, other rings are challenging to resize (especially rings with engravings or numerous accent stones). So, it's always easier to just order the right size upfront.
If you aren't sure what your ring size is, use our simple, free ring sizer tool. If you use our printable ring sizer, be sure to measure your ring finger at both the beginning and end of the day, since our fingers tend to change size slightly throughout the day.
Check the Fine Print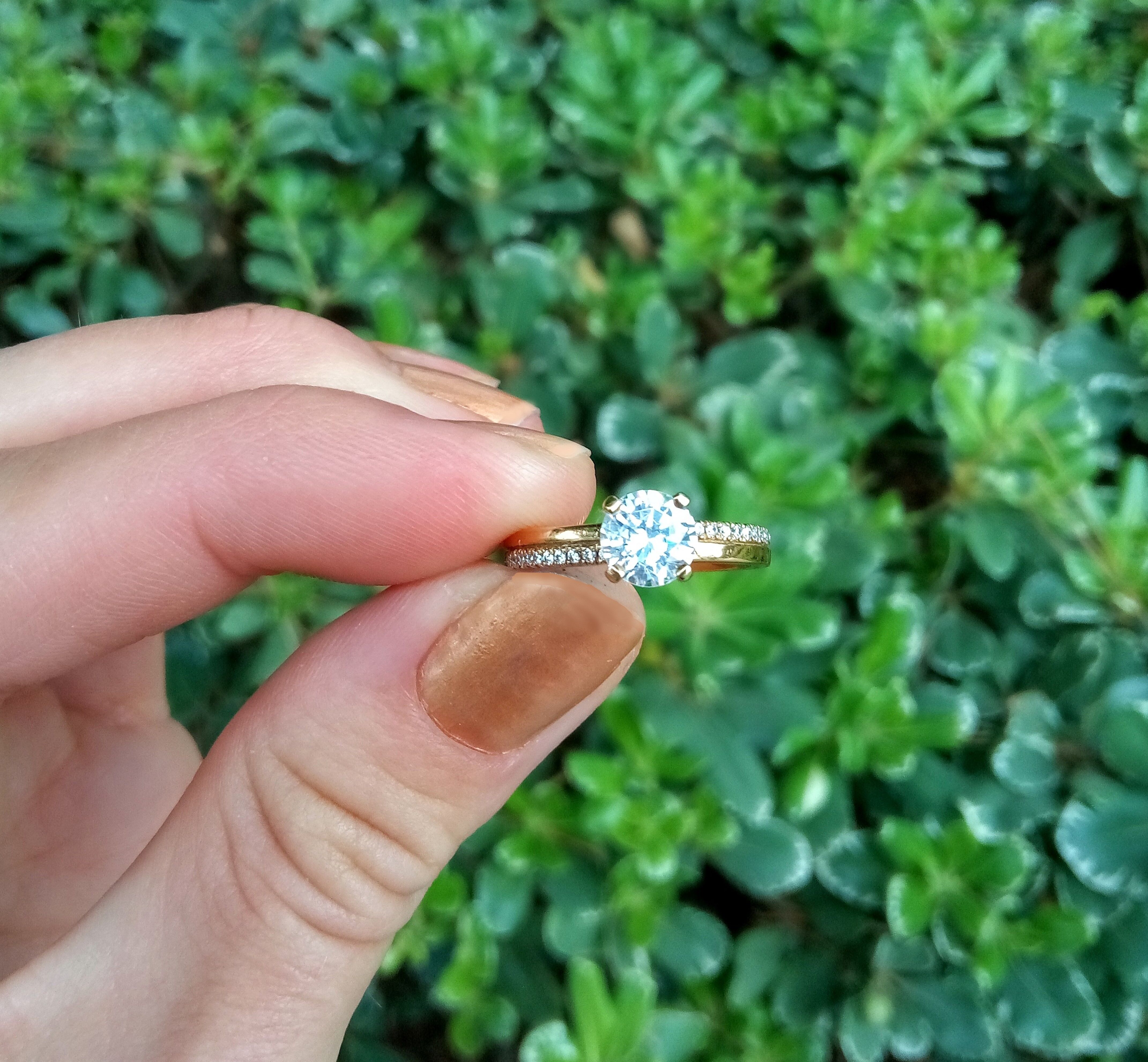 Our last tip for savvy engagement ring shopping is to make sure you check the fine print before you purchase an engagement ring. Before you buy an engagement ring from a retailer, you should check to make sure of two things: that the retailer offers a strong warranty and that they will be providing you with an appraisal report. Warranties protect you from manufacturing defects and appraisal reports give you proof of the value of your engagement ring. If a manufacturer doesn't provide a warranty and/or appraisal report with their engagement rings, consider that a red flag.
At Diamond Wish, every purchase comes with an appraisal report and is covered by our warranty. Additionally, we offer free 30 day returns and a unique lifetime upgrade policy that can help you easily upgrade your engagement ring down the line.