What's better than a beautiful engagement ring? A beautiful, affordable engagement ring. Contrary to popular belief, an engagement ring doesn't have to be exorbitantly expensive to be absolutely beautiful. In this post, we're sharing some our favorite designs that show just how pretty an affordable engagement ring can be. Here are our top engagement rings under $1,500 that won't break the bank.
1. Naomi Halo Diamond Engagement Ring in 14k Rose Gold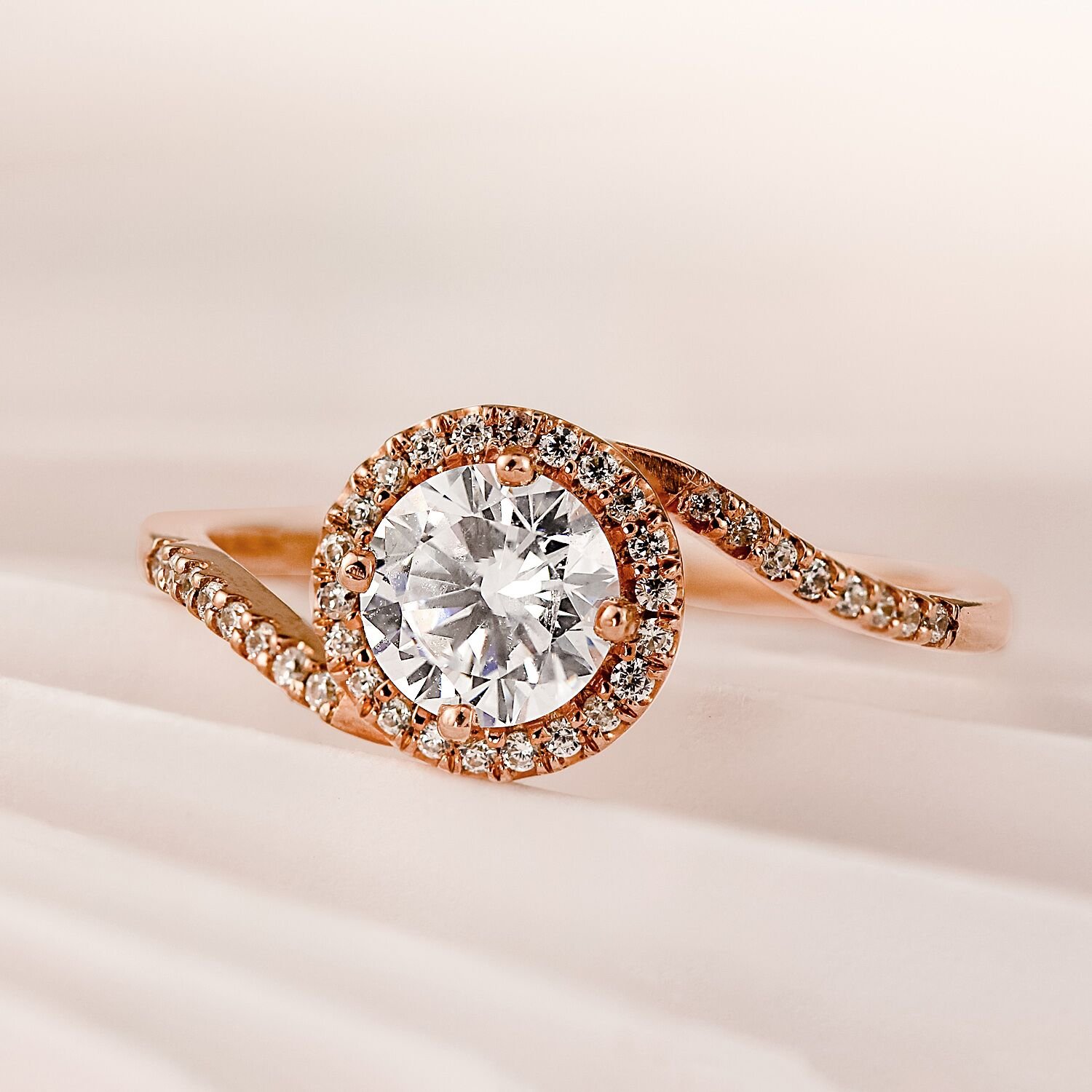 The Naomi Halo Diamond Engagement Ring is so gorgeous, it's hard to believe that it's affordable— but it is! This ring features a beautiful halo setting that's covered in white pave diamonds. This diamond-covered setting adds shimmer and visual impact to your center stone, which can help make a smaller, more affordable center diamond look larger and more glam.
This ring also features pave diamonds along its arching 14k rose gold band, which add delicate detail and extra brilliance to this lovely engagement ring.
2. Ella Classic Black Diamond Engagement Ring in 14k Gold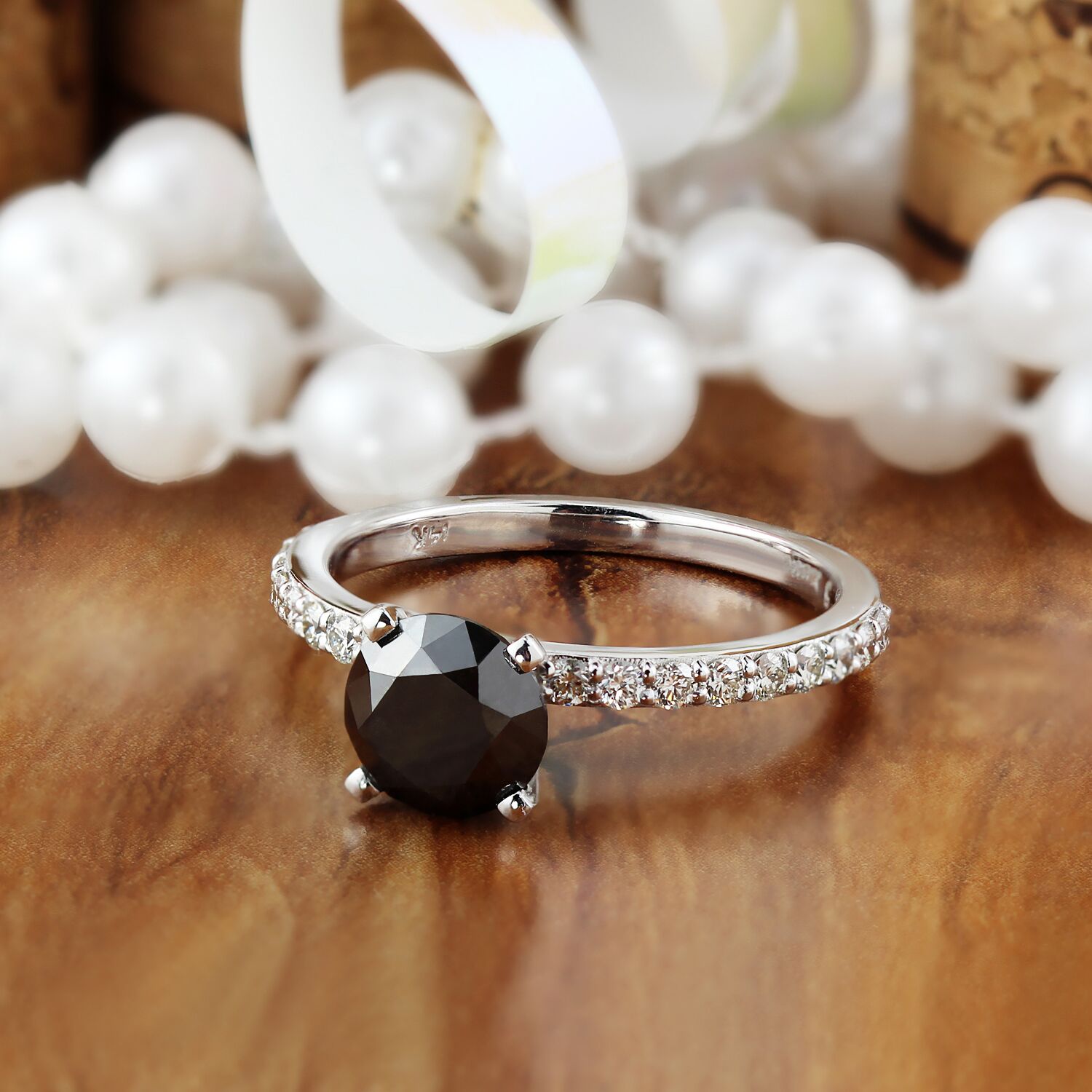 Black diamonds are luxe, mysterious, and, surprisingly, very affordable. The black diamond's edgy beauty shines in the Ella setting. In this ring, a one carat black diamond rests atop of a slim gold band. Eighteen white diamonds accent this ring's band, which adds an eye-catching brilliance that beautifully contrasts with the depth of the ring's featured black diamond.
3. Kara Diamond Engagement Ring in 14k White Gold
The Kara Diamond Engagement Ring is classic, sophisticated, and simply breathtaking. In this elegant design, a white diamond is set in a dazzling split shank pave diamond band.
Here's a tip for everyone who's looking for a glamorous engagement ring on a budget: pick a ring setting with side diamonds, like the Kara Ring. Side diamonds, no matter how big or small they may be, add visual impact to your engagement ring, making it look larger than it actually is. So settings with pave diamonds (which are usually not expensive) are an excellent, affordable way to make your ring look larger and more dramatic without breaking the bank.
4. Elise Twisted Solitaire Black Diamond Engagement Ring
The Elise Twisted Solitaire Black Diamond Engagement Ring is unique, bold, and romantic. In this design, a one carat black solitaire diamond is enclosed in a solitaire setting. This ring's twisted band is crafted from 14k rose gold, which adds warmth and femininity to the design.
5. Halo Aquamarine Diamond Ring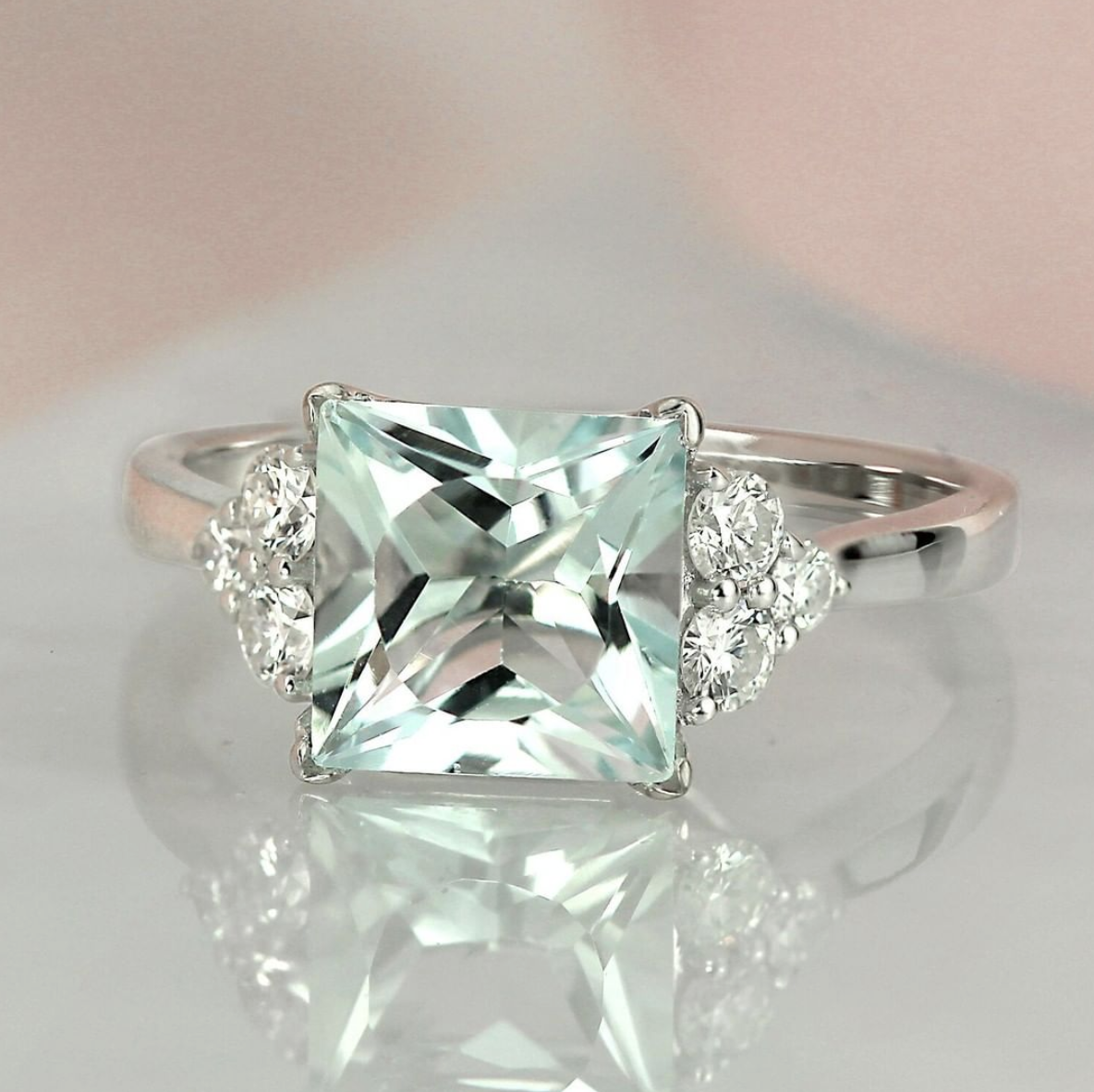 Can you believe that this ring, which has a 2.10 carat center stone, is the most affordable engagement ring on this list? It's true! Aquamarines are a gorgeous, affordable choice if you're looking for a unique engagement ring. Here, a princess cut aquamarine is flanked by six round white diamonds. These precious gems rest atop a white gold band, which enhances the icy look of this ultra-affordable engagement ring.