Ring stacks are a great way to get creative with your style. When you put together a custom ring stack, you can create a look that's completely your own— the possibilities are endless! You could go for a super cohesive ring stack with matching rings, mix different metals, add in colorful gemstone rings, and so much more. To give you some ring stack inspo, here are some of our favorite ways you can stack your rings in style!
Nest Rings Around Your Engagement Rings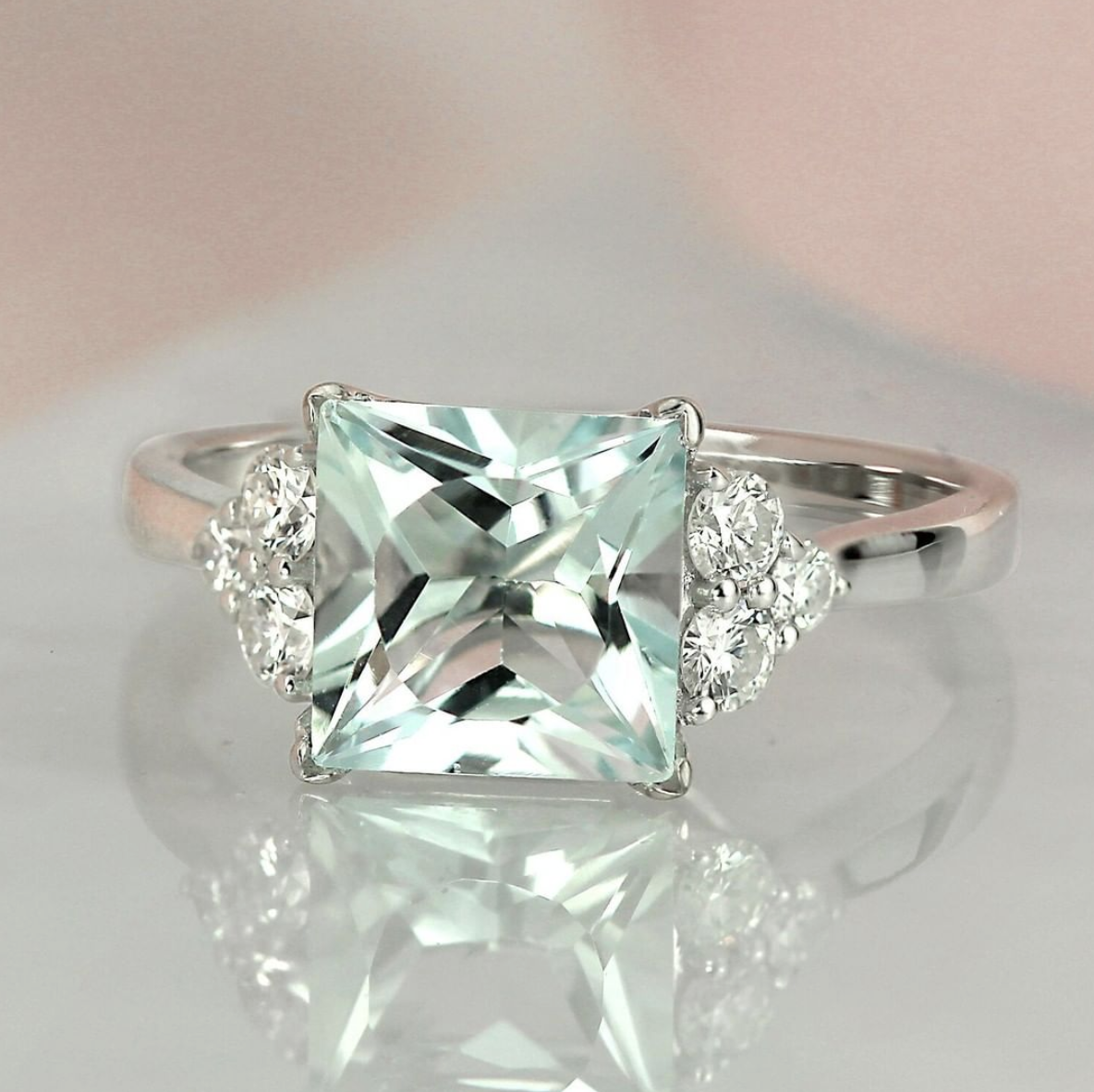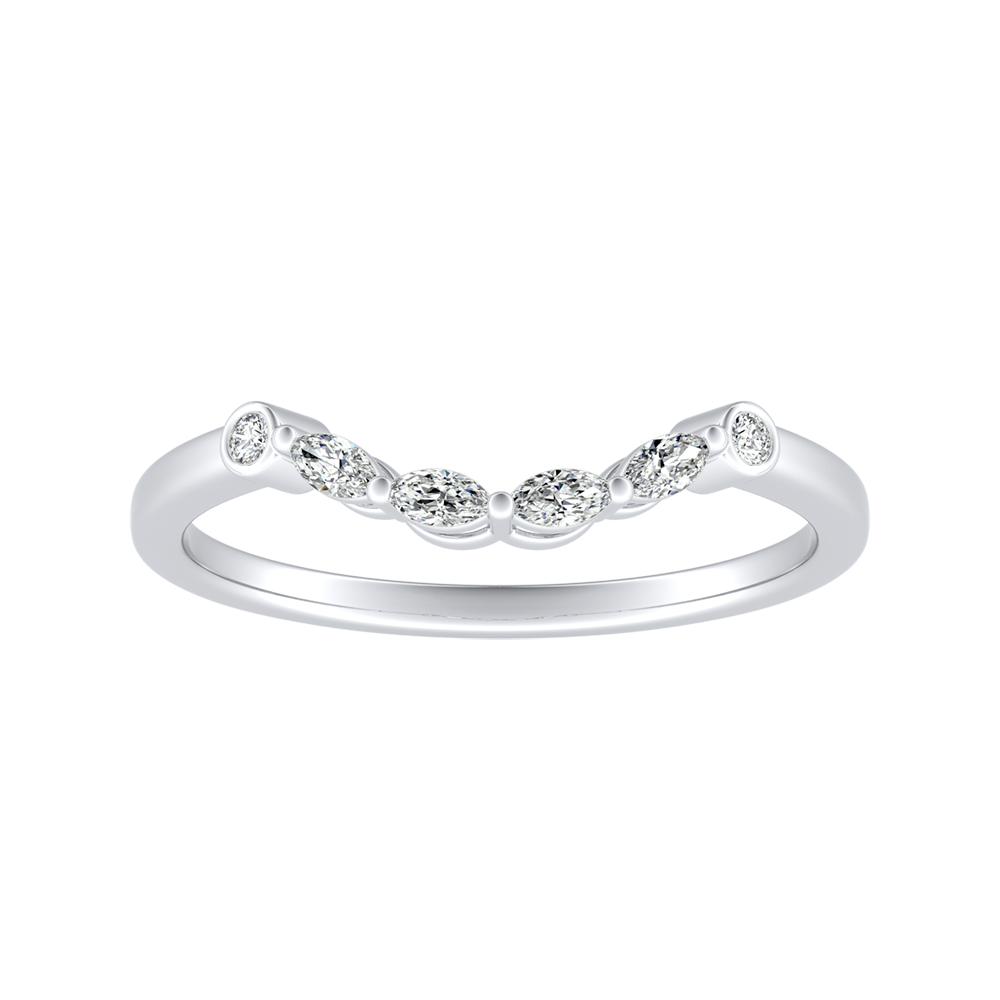 For this look, try surrounding a gemstone or diamond ring (like this Halo Aquamarine Diamond Ring) with curved bands on each side (like the Primrose Diamond Ring).
Stacking rings around your engagement ring can add new life to a piece you've worn many times. If your ring has a flat profile, you can comfortable choose any standard rings you like to amp up your engagement ring stack. If your engagement ring's center stone juts out from its band, you may want to go with a curved ring for a more harmonious stack.
A look we love is choosing to nest rings on both sides of your engagement ring. By adding symmetrical curved rings on either side of your stack (meaning, one of each curved ring on each side), you can create a super unique, romantic look. You can have one pair of curved rings or go the extra mile and add multiple sets of curved bands around you engagement ring.
Note: This idea works for an engagement ring, but it will work for any fun cocktail or fashion ring too!
Embrace Mixed Metals
For an eye-catching look, try mixing your ring stack's metals. Mixing ring metals is actually easier than you might think! To ensure your mixed metal stack still has a cohesive look, try pairing rings that have similar design details. For example, the beautiful wedding rings pictured above look lovely together because they all feature white pave diamonds.
You can tie rings in with many details, like choosing mixed metal rings that all have engraving, that all feature the same gemstone, that all have migraine detailing, and more.
Stack the Same Ring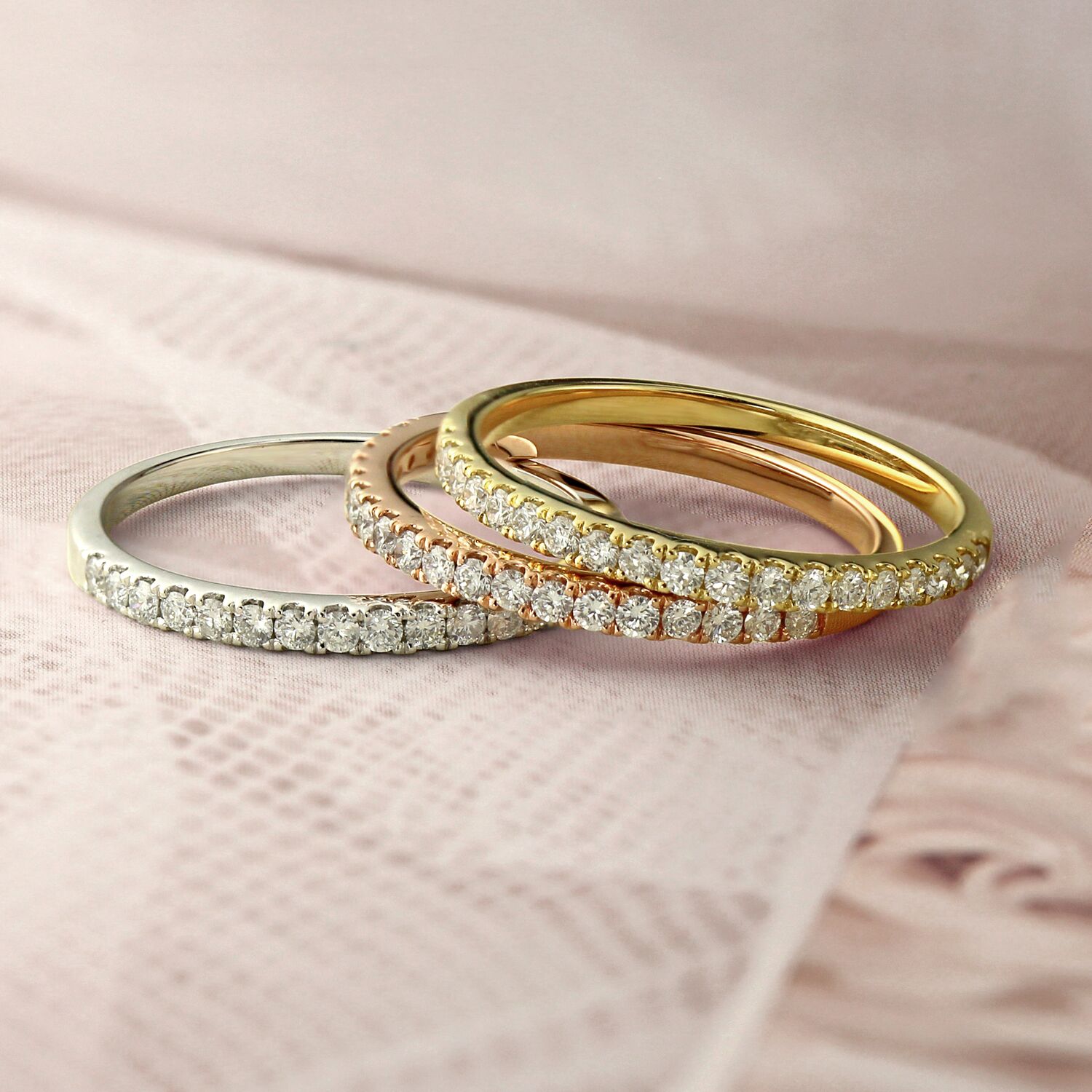 A great way to get an ultra-cohesive look in a ring stack is to wear more than one of the same ring. Take the stack of Merilyn rings pictured above: though these rings are made of three different precious metals, they look incredibly chic together since they all have the same design.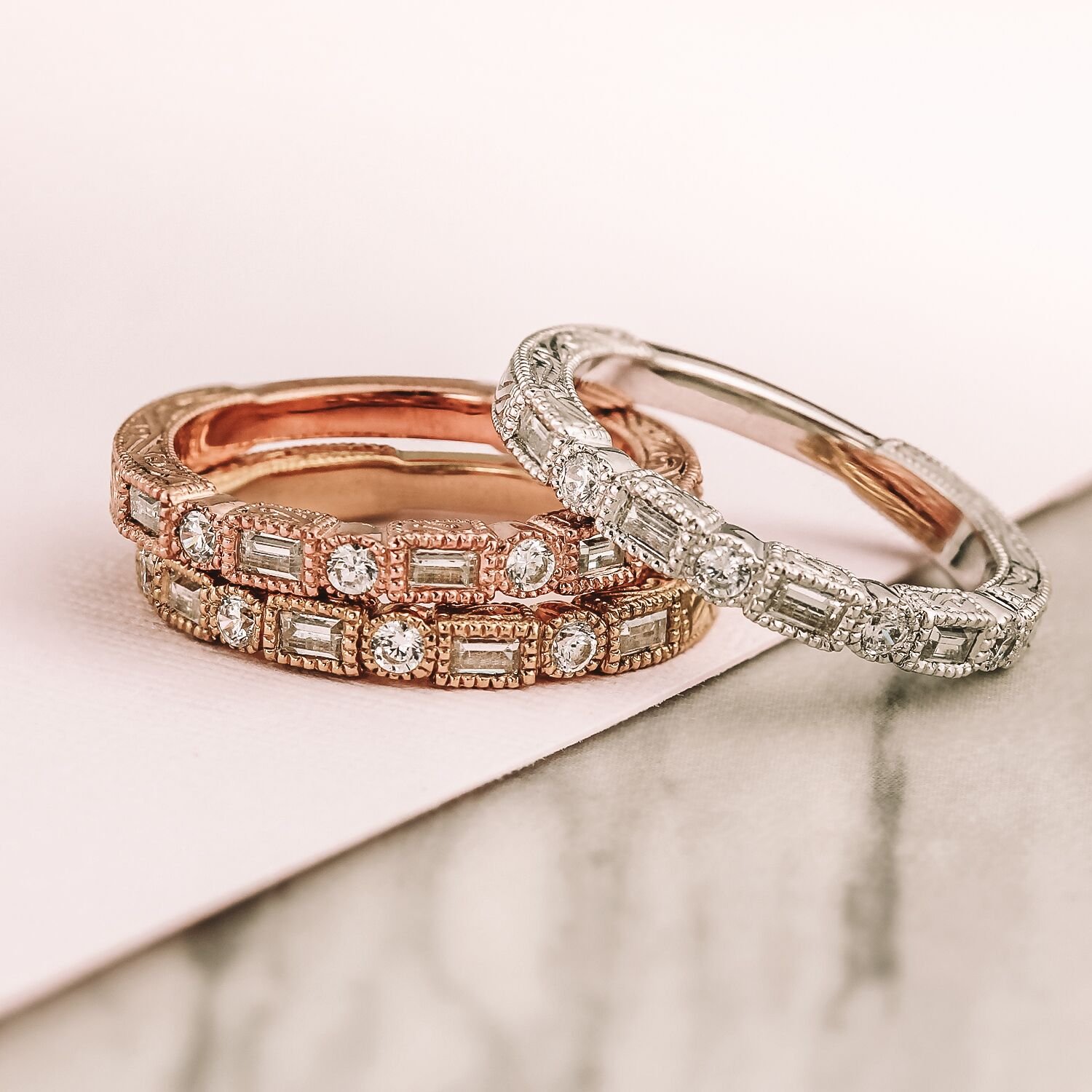 You can use this trick with simple rings like the Merilyn ring but it also works well with more detailed rings like the Keira Diamond Ring.