There are so many modern engagement ring styles with beautiful, unique details. In this post, we're taking a look at one of our favorite distinctive modern engagement ring styles: the bypass engagement ring. Read on to learn everything you need to know about the lovely bypass engagement ring, including its definition, history, meaning, and style variations!
What is a Bypass Engagement Ring?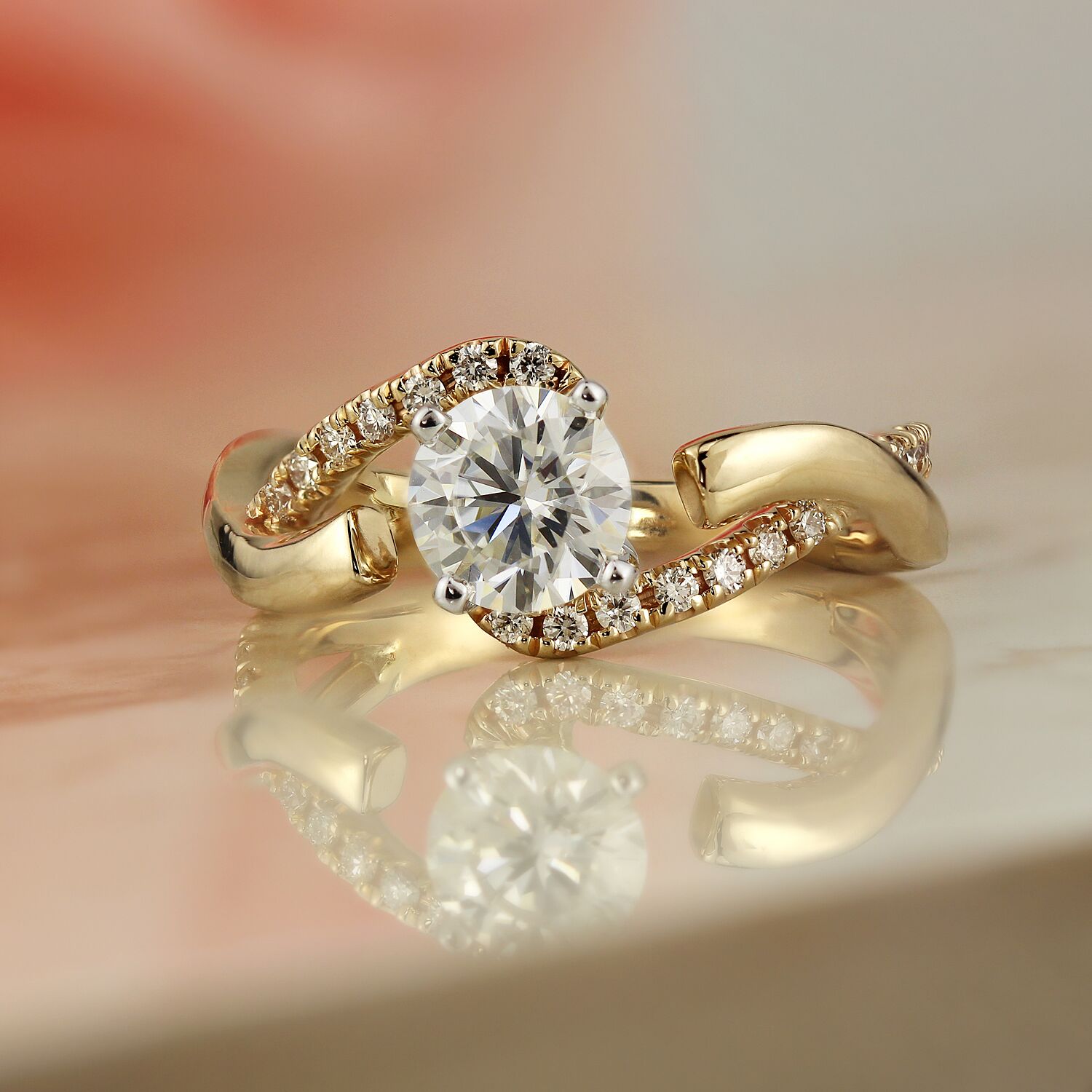 Bypass engagement rings feature bands that overlap and part, rather than forming a classic, continuous line. Today, bypass engagement rings, like the Grace Ring pictured above, are considered a modern engagement ring style. However, this design style dates all the way back to the Victorian Era.
Since the bypass engagement ring was created in the Victorian Era, it's been associated with a beautiful meaning. The overlapping lines within a bypass engagement ring symbolize a couple coming together as one. Yet, since the lines overlap and have their own individual lines, this design also represents each member of the couple retaining their own individuality.
Modern Bypass Engagement Ring Style Variations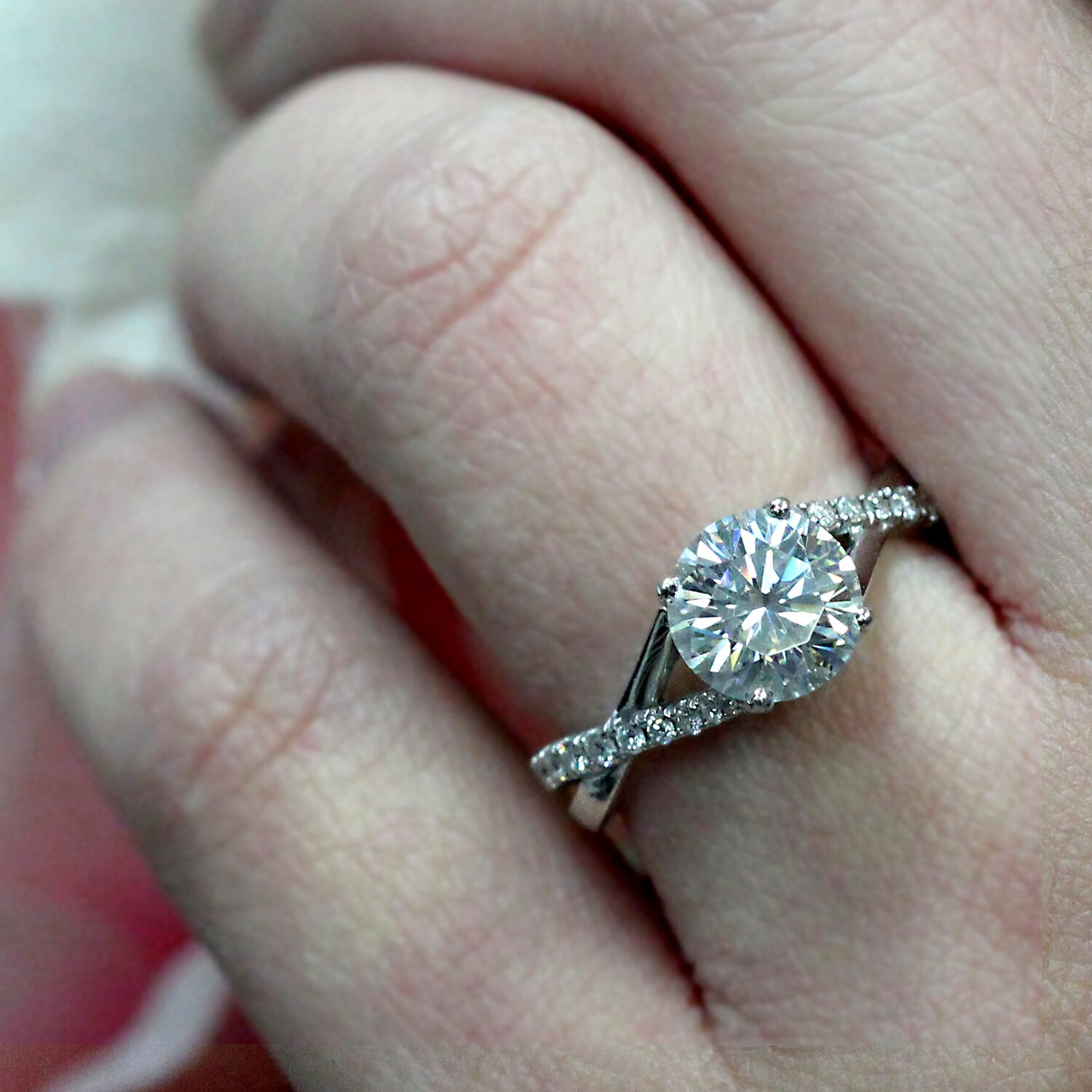 Modern bypass engagement rings tend to have a more streamlined look than vintage era bypass engagement rings. The Dahlia Ring pictured above provides a perfect example of one of the most popular bypass engagement ring designs of today. This ring features a beautiful, overlapping band that is set with pave diamonds along asymmetrical parts of the band. This band is symmetrical overall, giving it a sleek modern look. Yet the band's uniquely placed pave diamonds call back to the vintage version of this engagement ring style, which generally featured an asymmetrical band.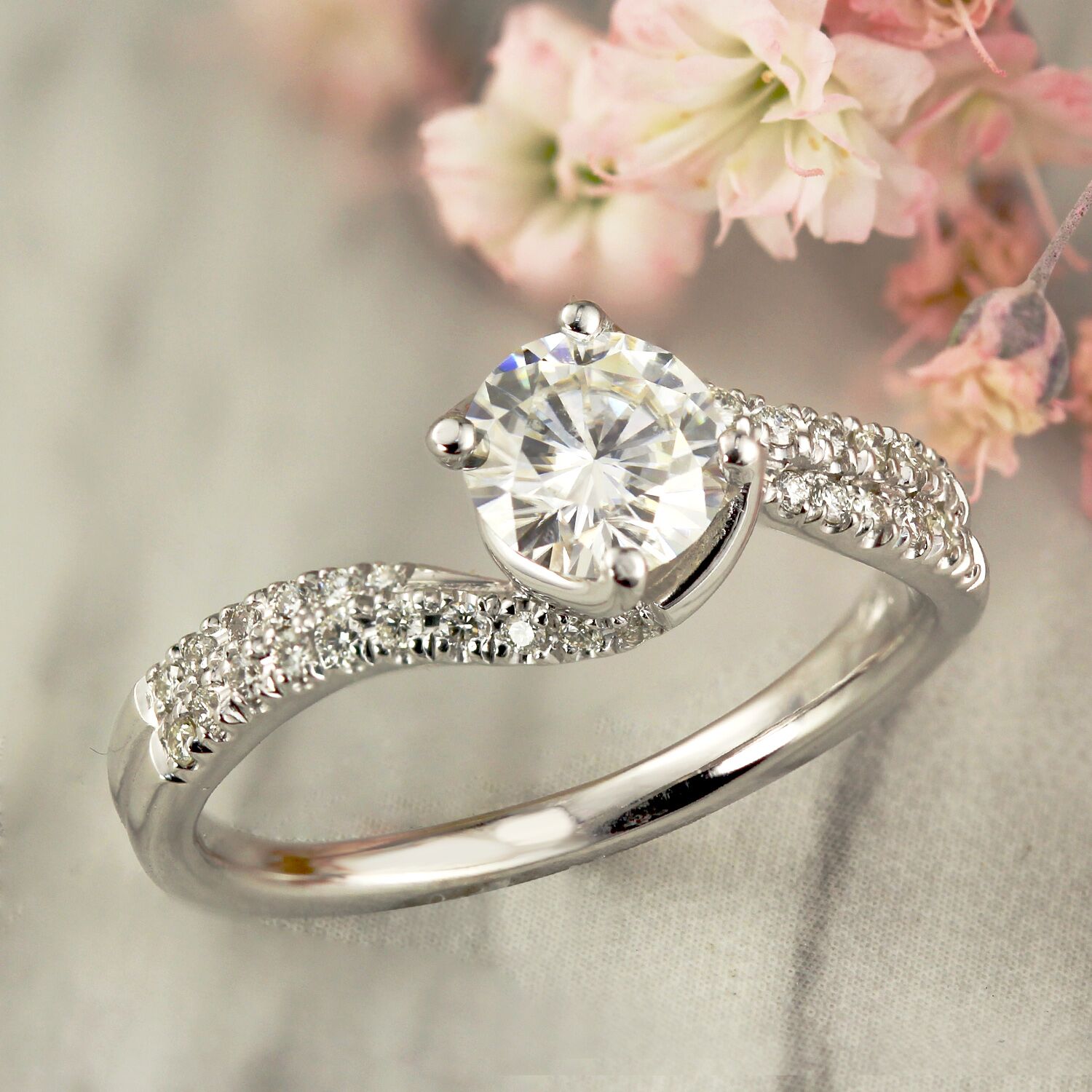 The Elsa Ring provides another example of a popular modern version of the bypass engagement ring. This ring features an asymmetrical, curving band set with shimmering pave diamonds. The curves of this ring's band are perfectly balanced with the ring's center diamond, which gives this ring a sophisticated, yet eye-catching look.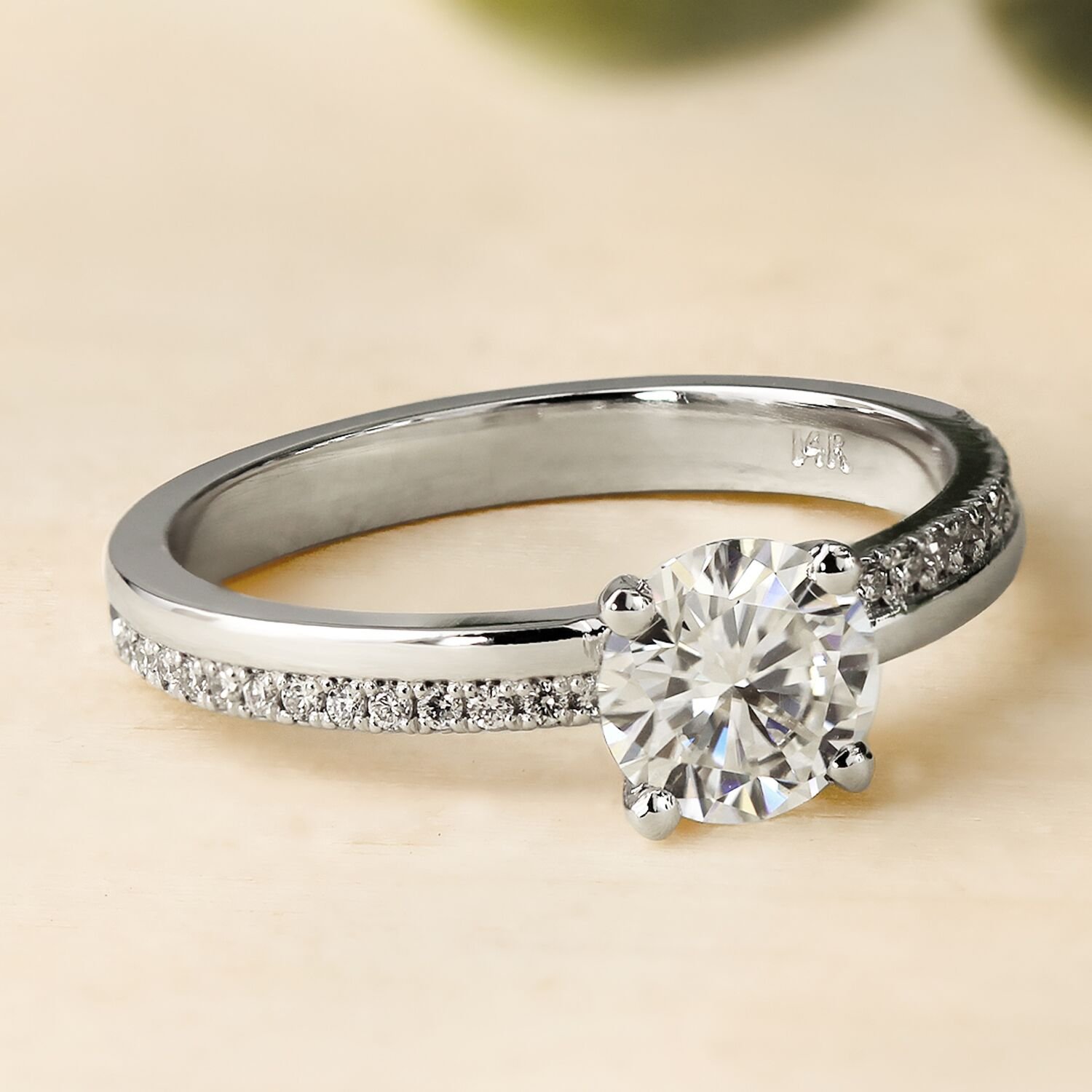 The Alison Ring provides a hybrid bypass look, incorporating elements of the modern bypass design into a classic engagement ring silhouette. This engagement ring features a round brilliant white diamond that rests atop a streamlined, perfectly circular double band. Along this ring's double band lie 22 white pave diamonds, which are unique placed in order to add a bypass element to the ring. These diamonds are placed asymmetrically: one one side of the double band, they lie on the lower portion, while they rest upon the upper portion on the other side of the band.
Can't get enough beautiful modern engagement rings? View our full collection of modern engagement ring designs.