Ballerina Aquamarine Halo Engagement Ring
While diamonds have long been the default choice for engagement rings, today's brides no longer see them as the only option. Instead, they've been going for something a bit more unexpected: gemstone engagement rings.
Gemstone engagement rings offer immensely more style variety than diamond engagement rings. There are dozens of gorgeous gemstones, which can come in every color of the rainbow. Plus, they're often more affordable than traditional diamond options, which is another big selling point for younger couples.
So, which gemstones are among the most popular today? Let's take a closer look at the top seven gemstones for alternative engagement rings.
Morganite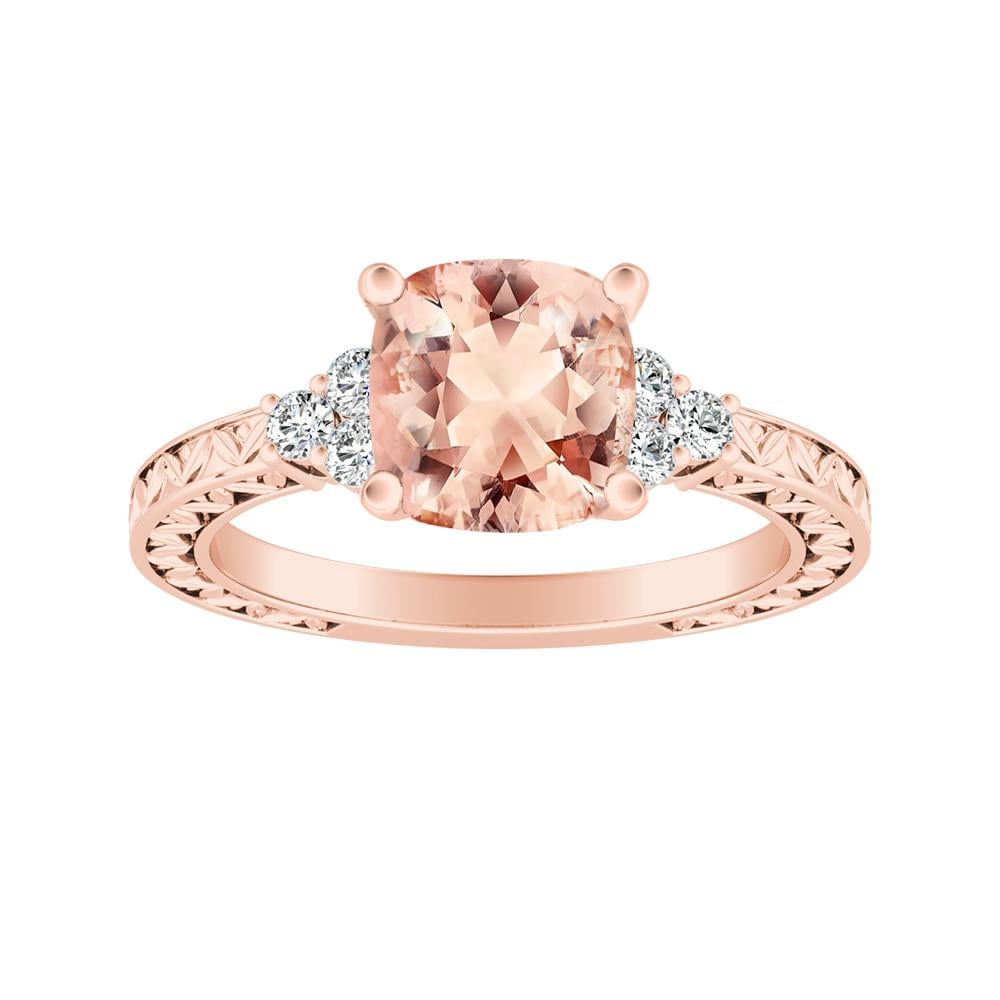 A soft pink morganite is paired with a romantic rose gold band in this lovely design.
Morganite is a gorgeous, blush colored gemstone that is one of the most popular gemstones of the moment. This millennial pink colored gemstone looks lovely with every precious metal, but is particularly stunning when paired with rose gold.
Pink and Blue Sapphires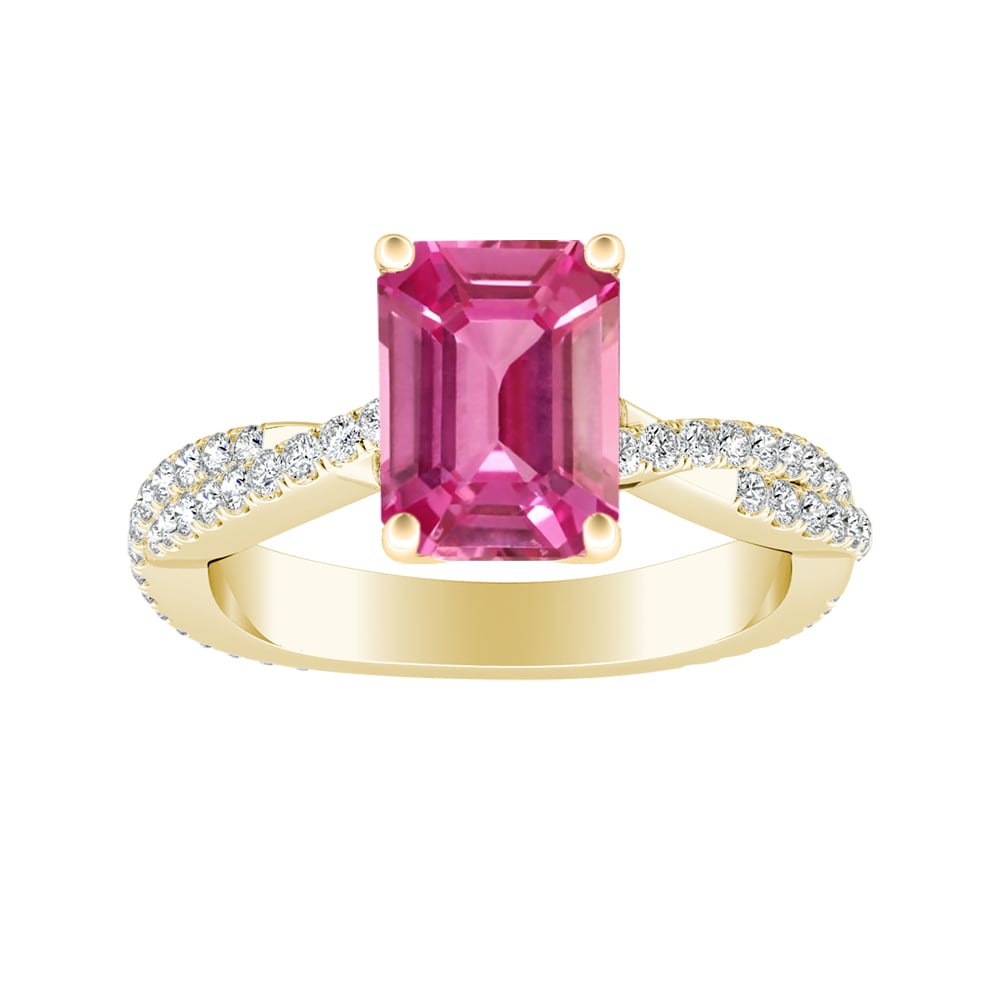 A pink sapphire is accented by a twisted, diamond encrusted gold band in this romantic design.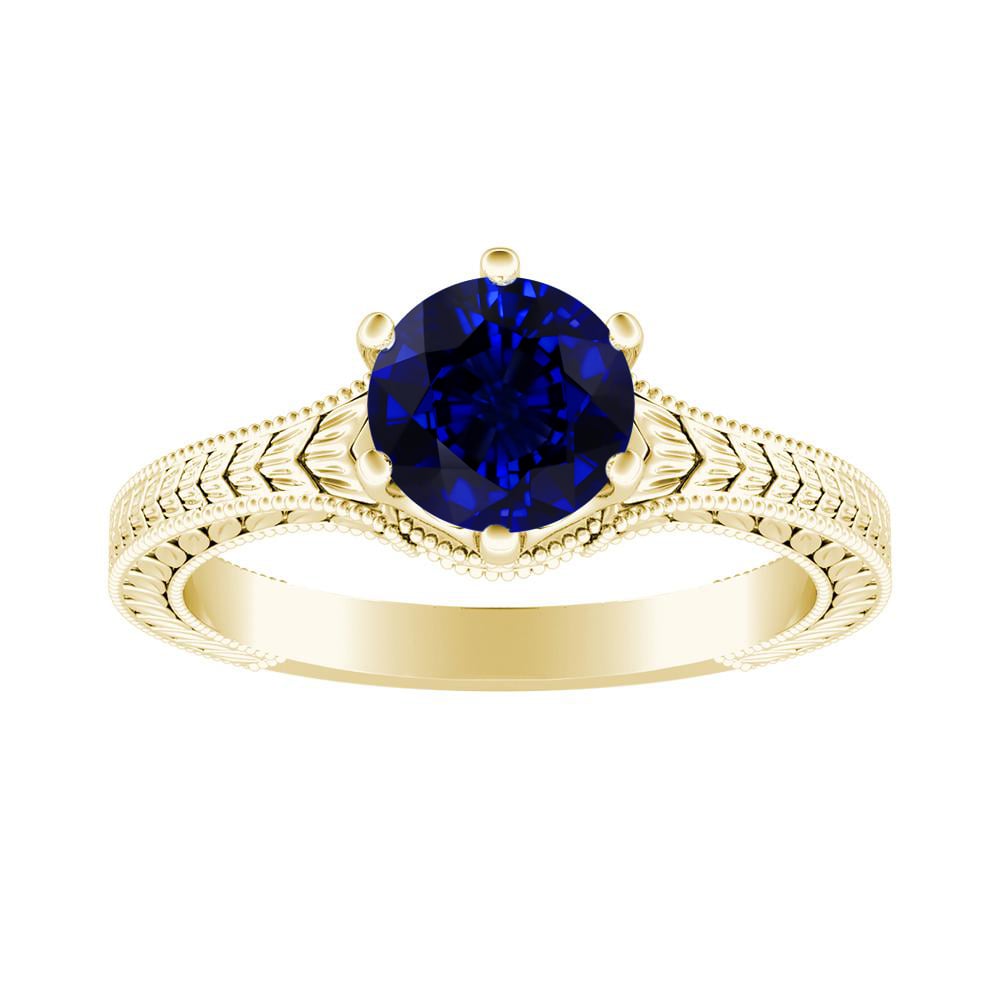 Beautiful engravings add old world glamour to this stunning sapphire and yellow gold engagement ring.
Sapphires are a classic gemstone that come in many colors, the most popular of which are blue and pink. Blue sapphires have a regal, elegant look (think, Princess Diana), while pink sapphires are ultra romantic.
Rubies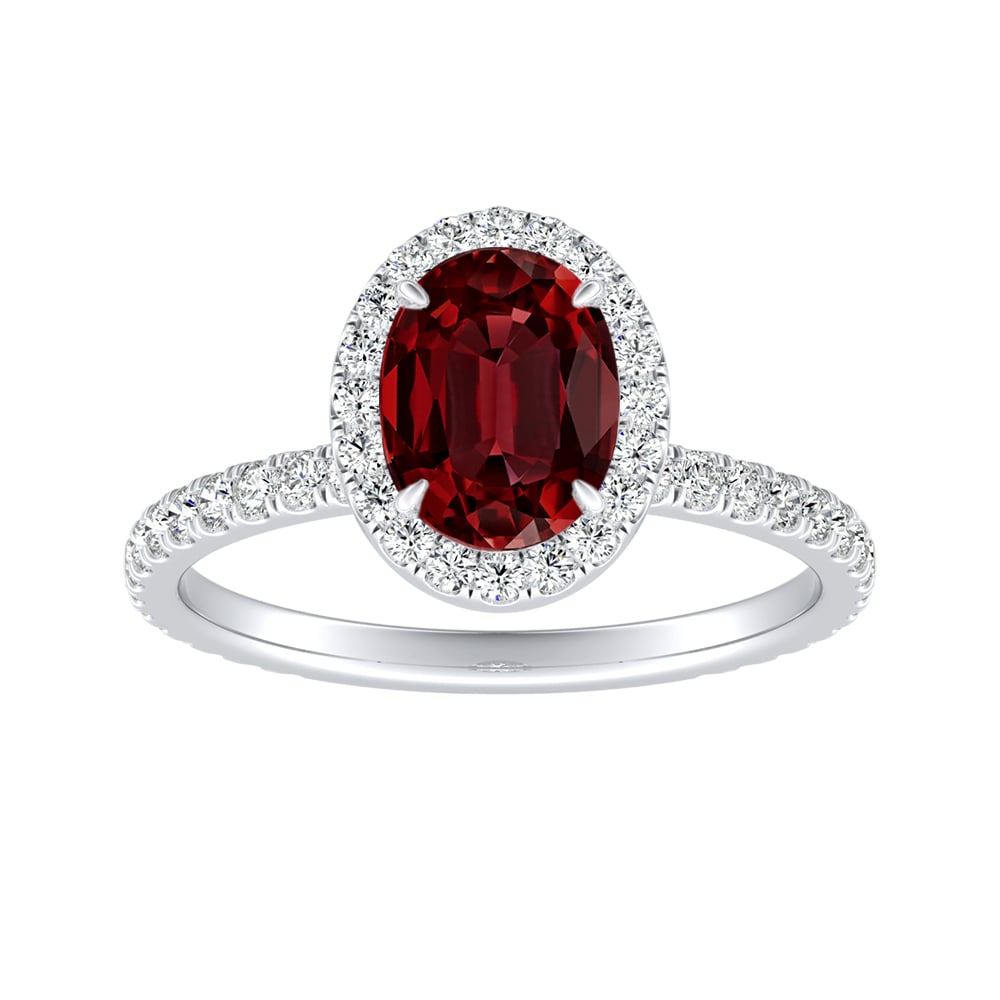 This oval shaped ruby engagement ring is fit for a queen.
Rubies are another classic gemstone option. This gemstone has long been associated with love and passion, thanks to its rich red hue.
Emeralds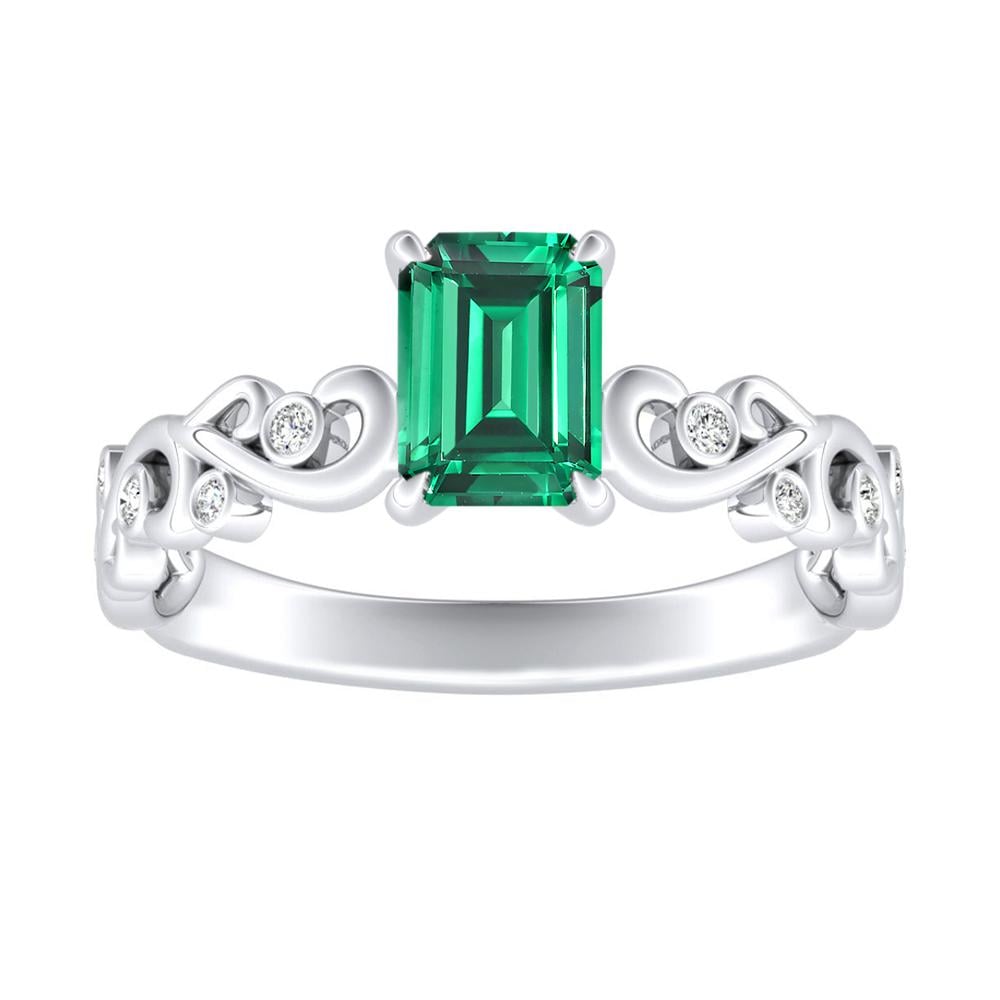 A deep green emerald dazzles in this lovely vintage-inspired engagement ring.
Emeralds have a stunning, deep green color that has been highly prized throughout history. This luxe gemstone has a gorgeous vintage look that is utterly sophisticated.
Moissanite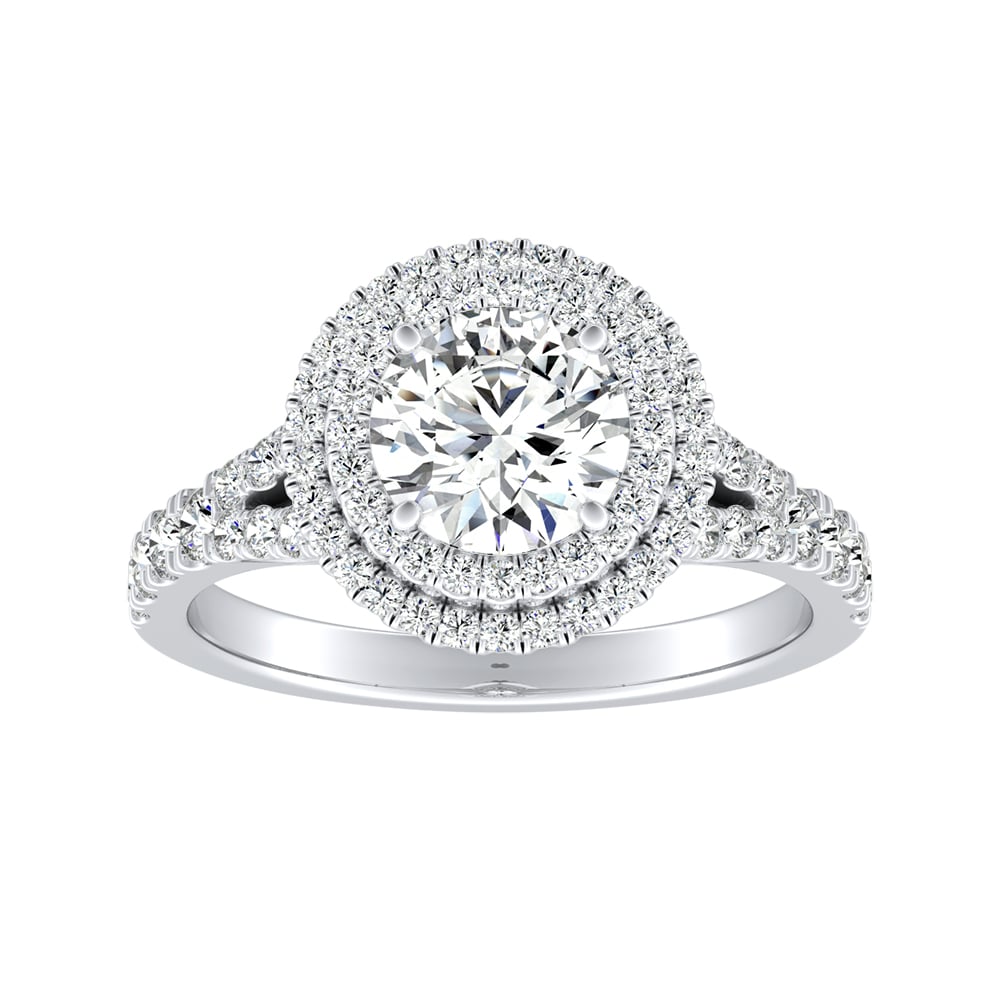 In this glamorous style, the center moissanite is surrounded by dazzling pave diamonds.
Moissanite is a brilliant, clear white gemstone that looks very similar to a diamond— but has a much more budget friendly price tag. This stunning gemstone, on average, can cost 90 percent less than a similarly sized diamond. And many people find that they actually prefer the look of moissanites over diamonds, thanks to moissanite's stunning fire (the rainbow colored light that shimmers from a gemstone).
Aquamarine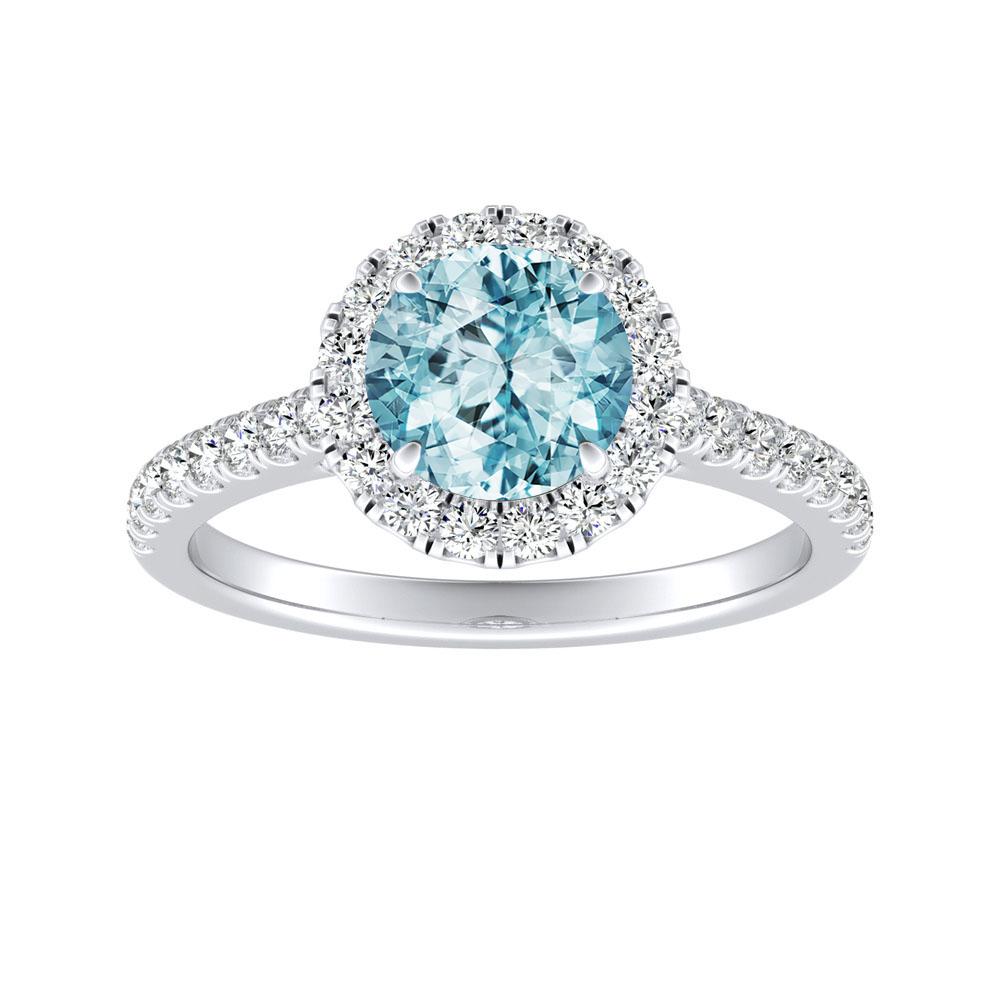 This aquamarine and pave diamond engagement ring shimmers like the clearest of oceans.
Aquamarines get their name from their incredible, crystal blue color that is reminiscent of a sparkling sea. This lovely pastel gemstone looks particularly dazzling when paired with an engagement ring that also has white diamonds along the band, as they add gorgeous brilliance that compliments this gemstone's shimmering beauty.