May's birthstone is the utterly unique emerald. Emeralds are a gemstone that have been prized throughout the ages due to their unmistakable rich green hue, which can't be matched by any other gemstone. We all know that emeralds are gorgeous, but do you know the romantic meaning behind this stunning green gemstone?
In this post, we're filling you in on why May's mesmerizing birthstone is so romantic and telling you all the famous figures who have used emeralds as symbols of romance throughout history.
The Romantic Meaning of Emeralds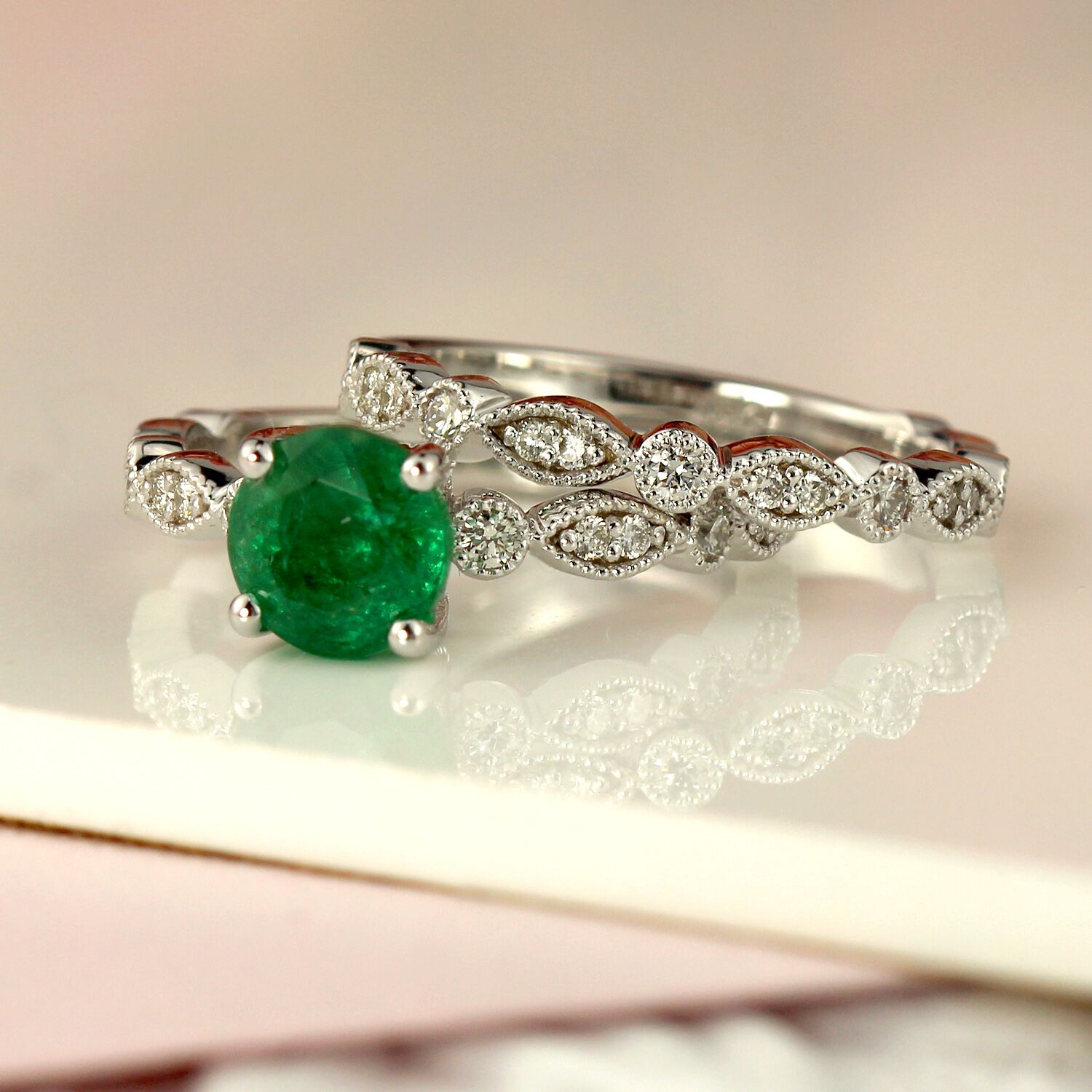 The Darling Athena Round Cut Emerald Vintage-Inspired Wedding Ring Set
Today, emeralds are associated with May babies. But for hundreds of years, emeralds have also been known as the gemstone of passion, romance, and unconditional love.
The reason emeralds are associated with romance is that, since the time of ancient Rome, emeralds have been associated with Venus, the goddess of love. As the goddess of love, Venus was said to rule over love, beauty, seduction, and female charm. Since ancient times, emeralds have been associated with Venus, alongside other romantic symbols of the goddess, which include roses and the fragrant plant myrtle. 
Famous Fans of the Romantic Emerald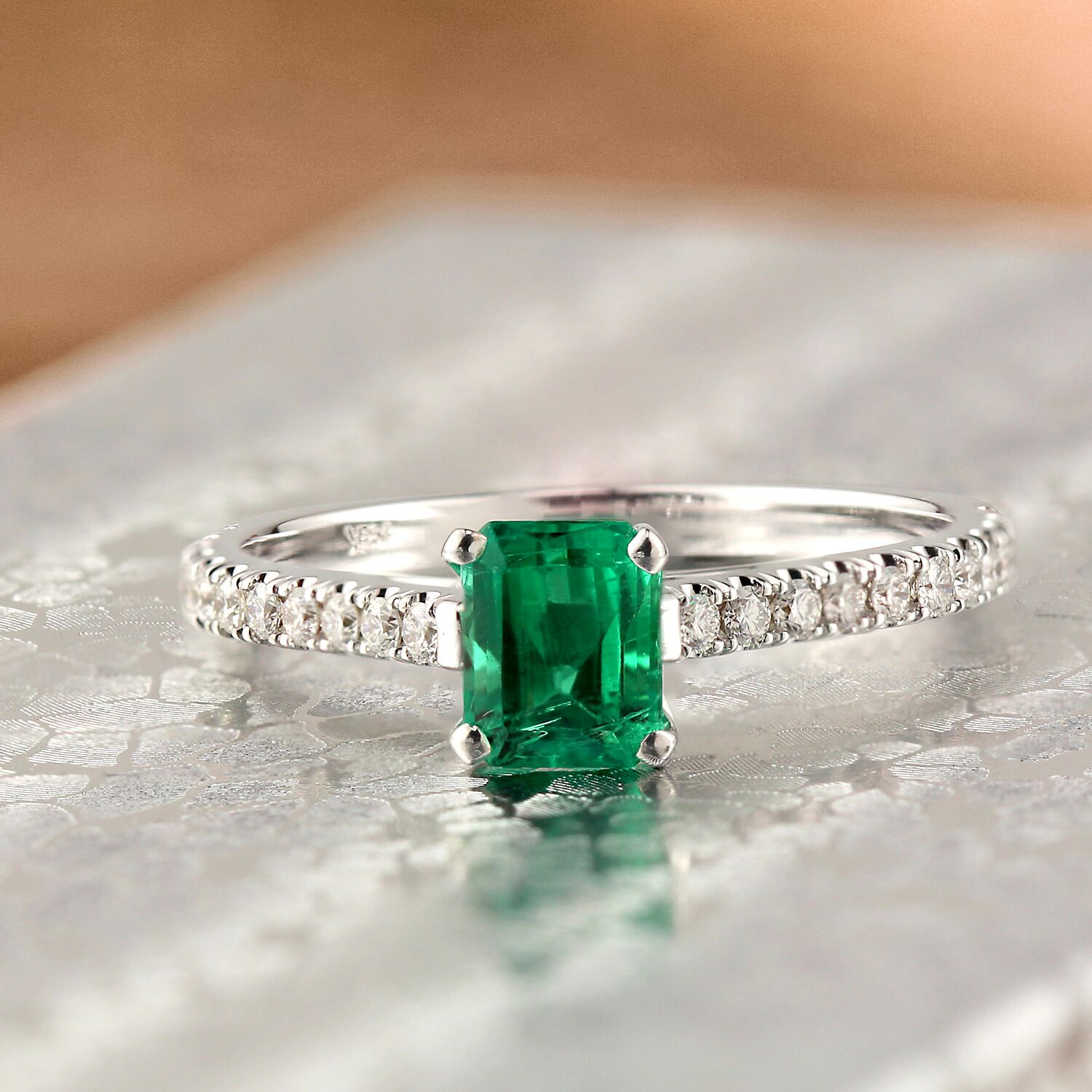 The Stunning Ella Emerald Classic Engagement Ring
Emeralds have been a symbol of romance for many famous figures throughout history. Perhaps most notably, Cleopatra, known for her many famous romantic entanglements, was an enormous fan of emeralds. Egypt was the first known location of emerald mines and Cleopatra, who is said to have been fanatical about emeralds, had quite a large emerald jewelry collection. She also often presented emeralds that had been carved with her image to visiting dignitaries.
When Elizabeth Taylor played the Egyptian queen in the 1963 film Cleopatra, she also became a big fan of this precious gemstone. So much so that when her costar Richard Burton decided to propose to her, he got her an absolutely incredible emerald necklace with a detachable emerald broach instead of an engagement ring.
Also in the 1960s, Jackie Kennedy donned emeralds for her engagement. Though, her engagement emeralds were a bit more traditional. Instead of an engagement broach, the first lady wore an emerald and diamond engagement ring.
Another famous love story involving emeralds is that of King Edward VIII of England and his American sweetheart Wallis Simpson. When the royal proposed to the Simpson in 1936, he did so with a 19 carat emerald ring, which was engraved with the message "We are ours now."
Today, many Hollywood stars wear emeralds as signs of love. Halle Berry, Olivia Wilde, and Zoe Saldana all wear emerald engagement rings. Outside of engagement rings, Angelina Jolie may be the emerald's biggest celebrity fan today. Over the years, Jolie has been spotted wearing countless gorgeous emerald earrings, necklaces, bracelets, and emerald rings.