Mother's Day is the day to show your mother just how much you love and appreciate her. And what better way to do that than with a beautiful new piece of jewelry? Jewelry is something your mother can enjoy for a lifetime. Every time she wears her gift, she'll think of you and remember how much you love her. Not sure what kind of jewelry you should give to your mother this year? Our Mother's Day Gift Guide has tons of ideas she'll love. With a range of elegant, wearable jewelry for mom, this guide has something for every mother.
Pendant Necklaces
A pendant necklace is the perfect gift for her this Mother's Day. Pendant necklaces are gorgeous, yet incredibly easy to wear. Pendant necklaces can be worn to elevate a casual outfit or complement black tie attire.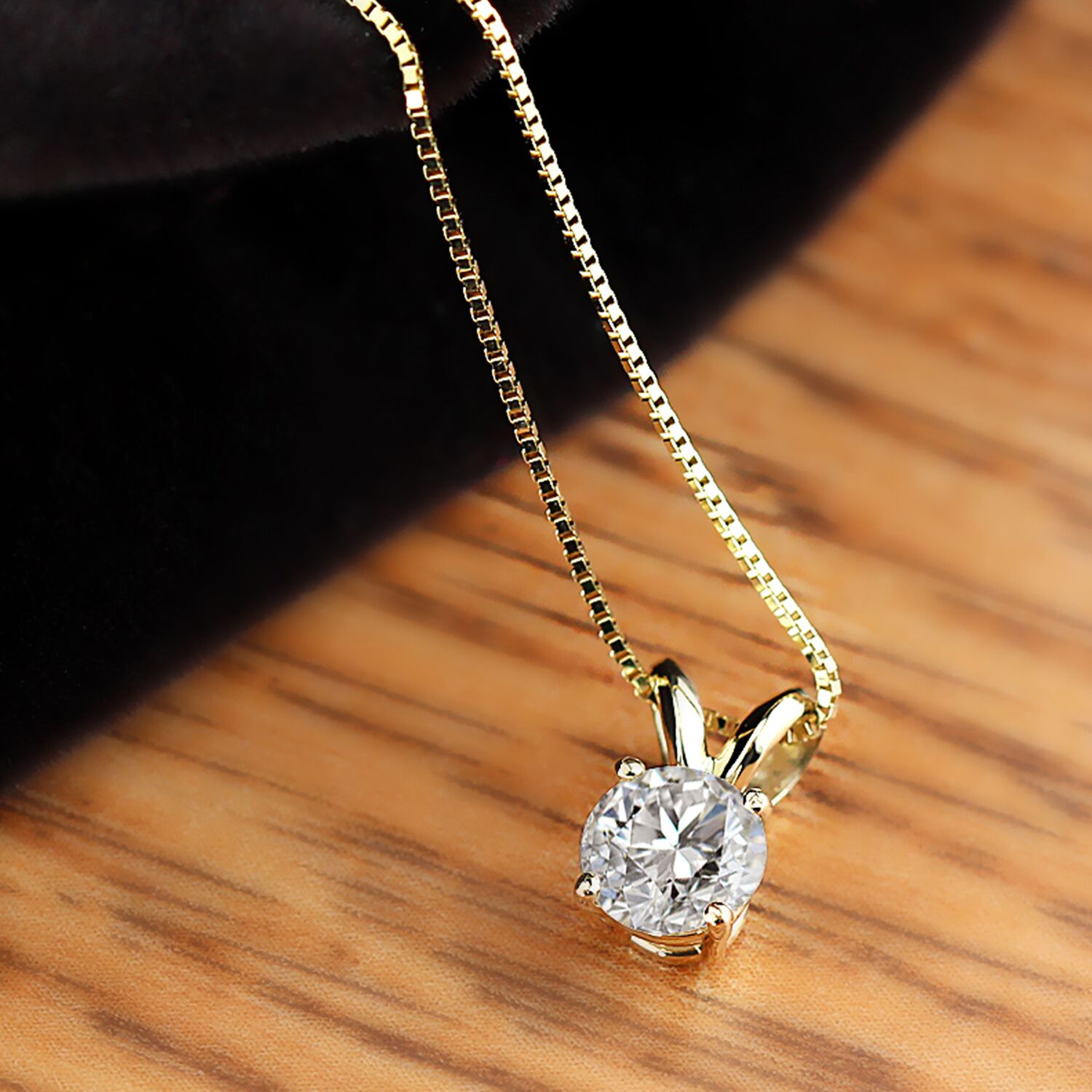 For a classic pendant necklace option, consider a diamond pendant necklace, like this chic round brilliant diamond and yellow gold pendant.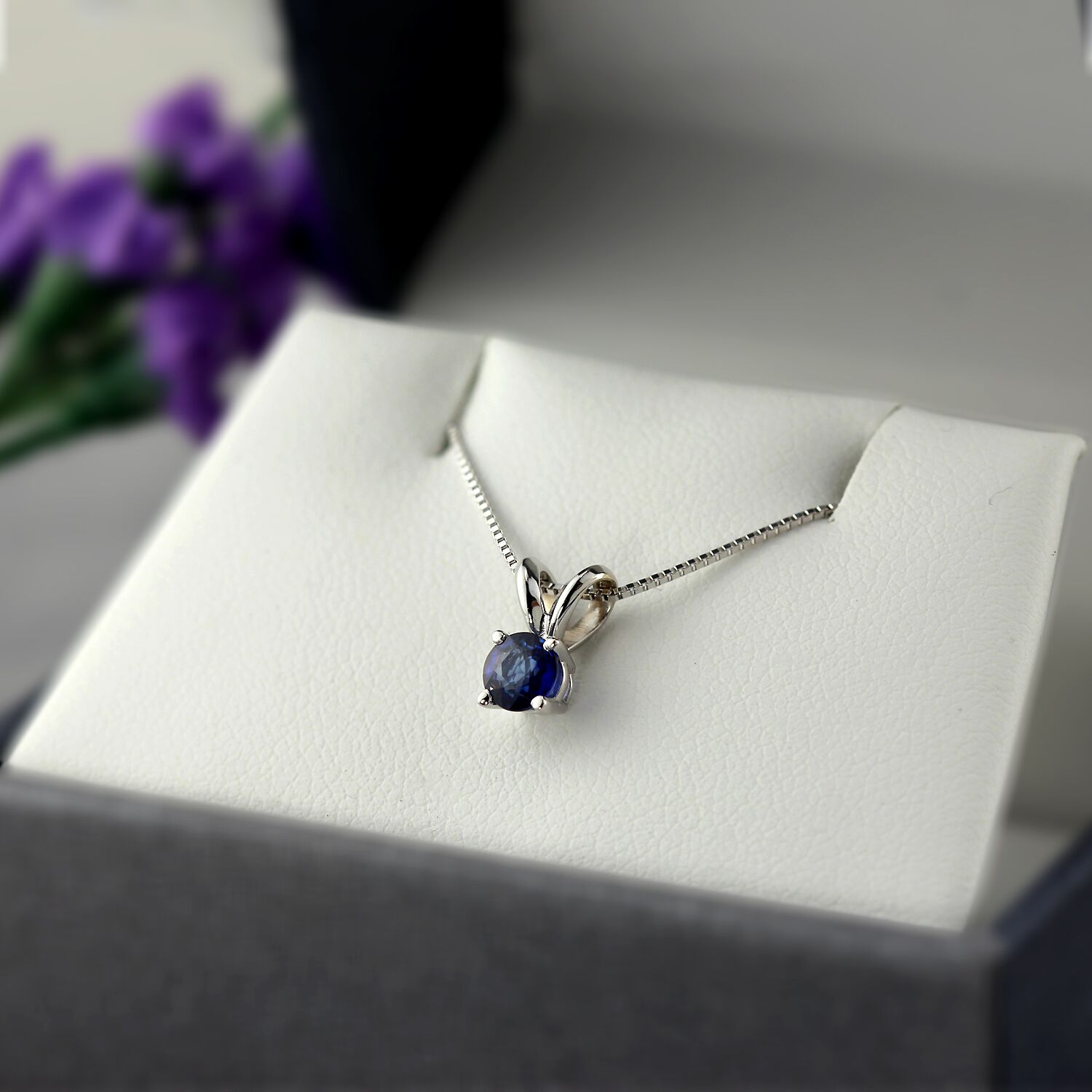 If you think your mom would appreciate something a bit more colorful, consider a sapphire pendant. Sapphires are sophisticated, regal, and simply lovely.
Our gemstone and diamond pendant necklaces can all be customized, allowing you to create personalized necklaces for mom. You can customize a gemstone or diamond charm necklace for mom, choosing your own shape, stone, and setting to create something as unique as her.
Custom Earrings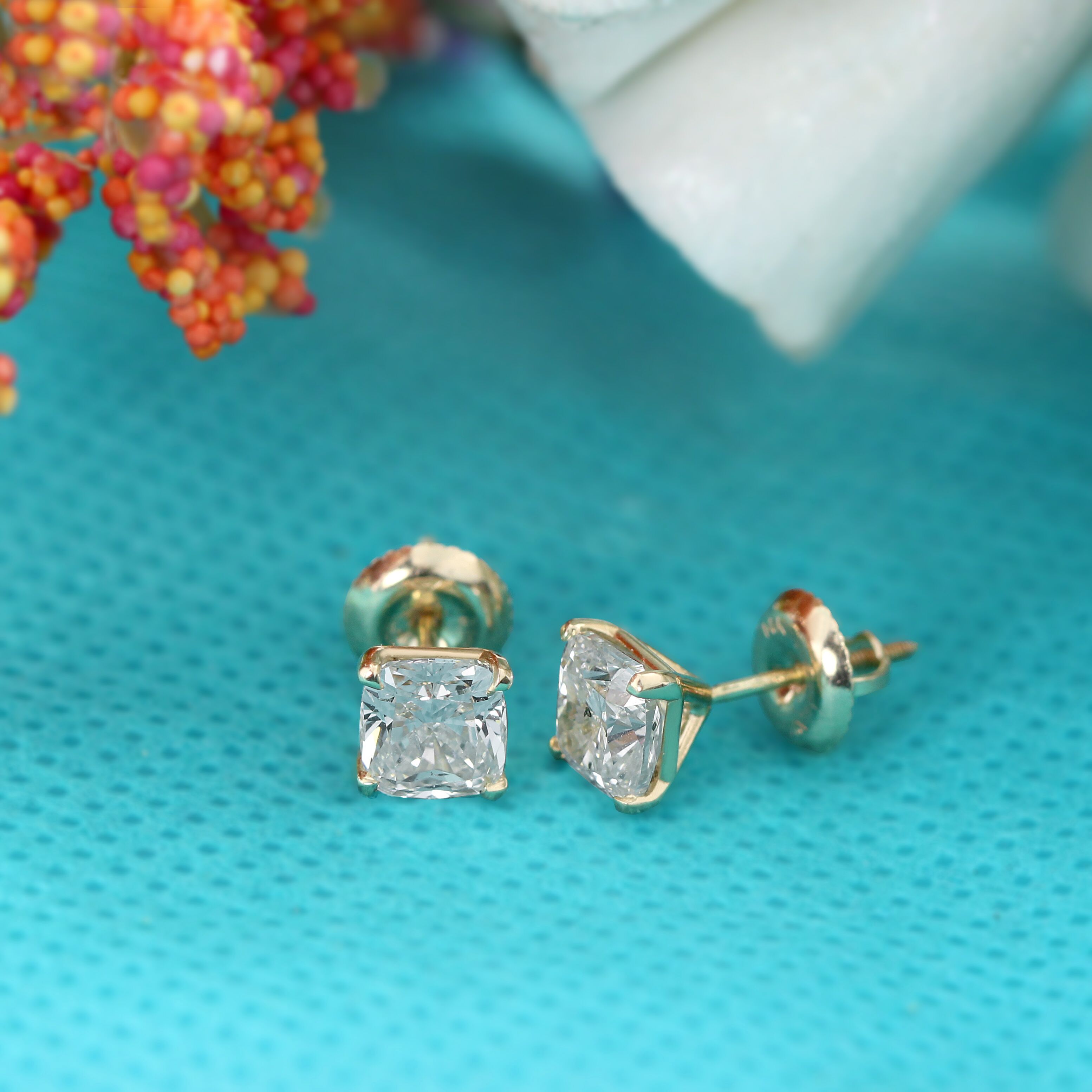 Tell your mom "I love you" with a pair of luxurious custom earrings. Our diamond stud earrings and diamond dangle earrings can be completely customized. You can choose your diamond shape, diamond size, diamond quality, and earring setting to create personalized jewelry for mom this mother's day.
Our gemstone earrings can also be customized. You can choose from blue sapphires, pink sapphires, emeralds, or rubies and pair your chosen gemstones with the setting you think she'd love most, creating custom gemstone earrings for mom.
Colorful Jewelry
Does your mother have a more vibrant sense of style? Consider adding a dash of luxe color to her jewelry collection with a colorful gemstone piece.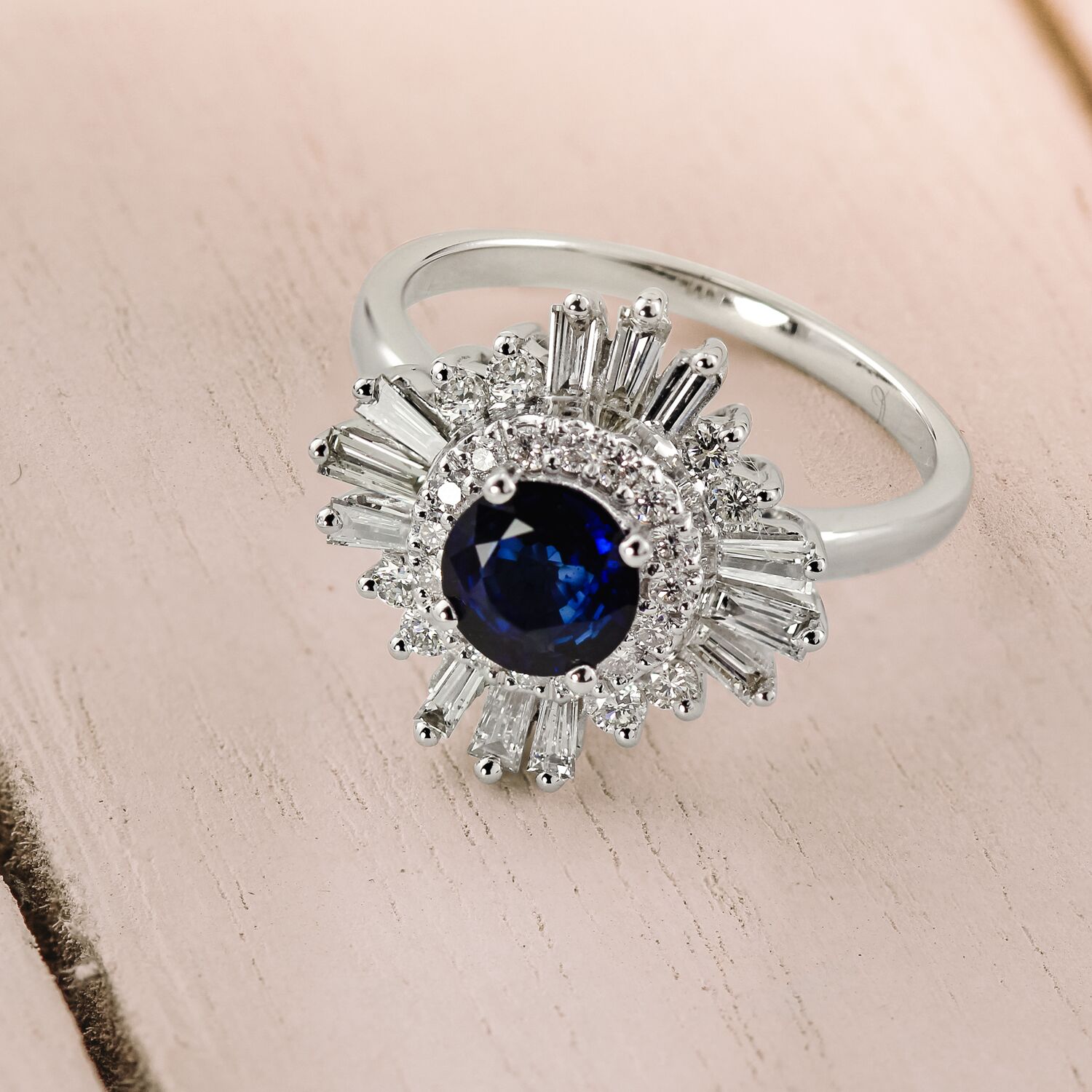 Sapphire rings are a top choice this mother's day. Sapphires are elegant and timeless, and they look stunning in so many different styles. You might consider choosing a more minimalistic sapphire ring for her this Mother's Day or go with a fun, glam cocktail option like the Charleston Ring pictured above.
We have so many colorful jewelry options, many of which are customizable. You can create a personalized ring for mom and select from an array of colored diamonds and vibrant gemstones for her center stone. Our custom jewelry for mom allows you to create a ring, a necklace, or pair of earrings that are perfectly suited to her.
Tennis Bracelets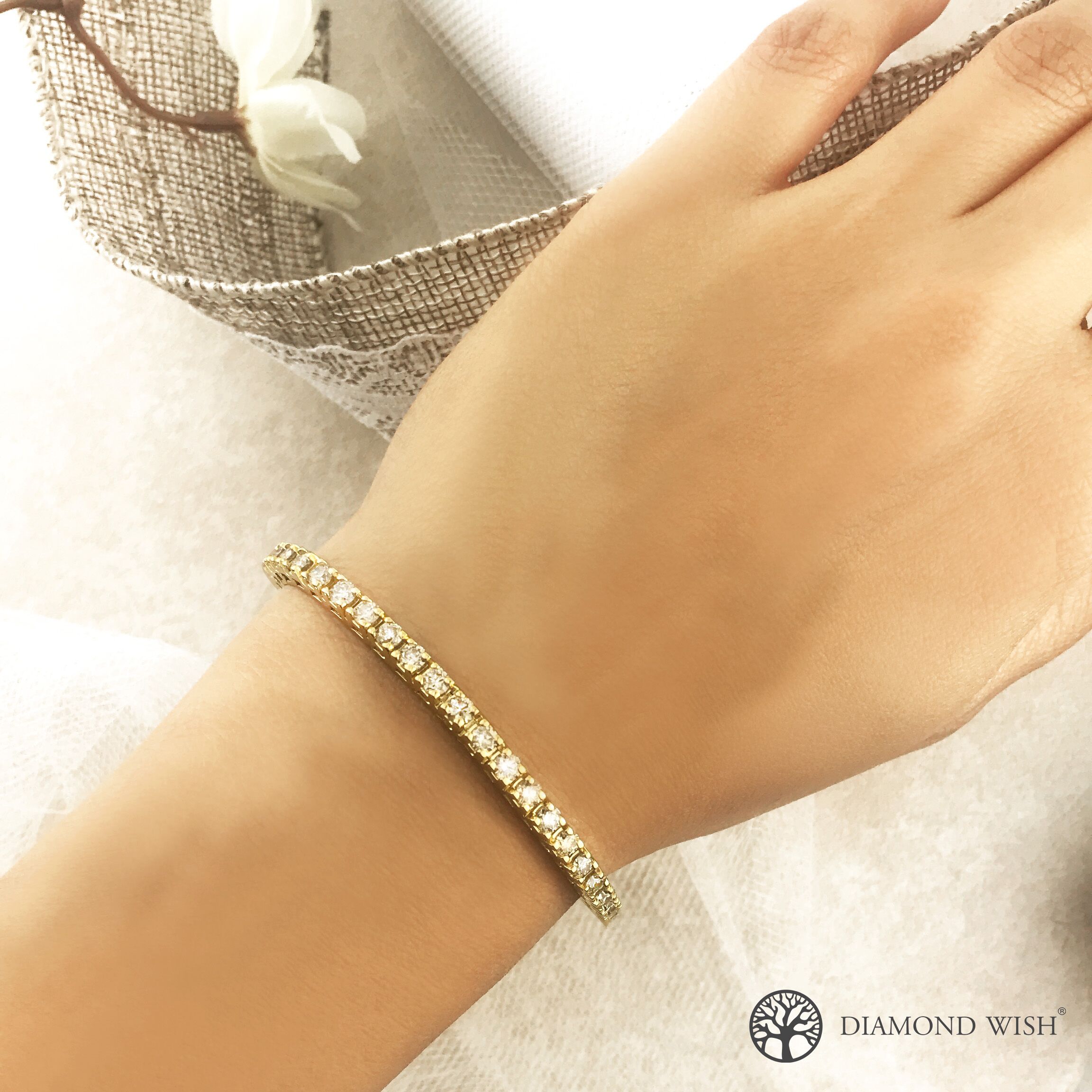 Tennis bracelets are luxurious, classic, and simply stunning. If you want to wow her this Mother's Day, a tennis bracelet is the perfect choice.
For a classic tennis bracelet, consider choosing one with round diamonds set in yellow gold, like the beautiful diamond tennis link bracelet pictured above.
Want to see even more jewelry for mom? Check out our Mother's Day Deals Gift Guide page to see our best deals on our finely crafted luxury jewelry for Mother's Day.