Fall is right around the corner, which means it's time for fall fashion to start taking over! This year, we've seen a major trend in engagement rings: non-traditional engagement rings. This trend is going strong for the 2019 fall season, yet fall's non-traditional engagement rings are showing a strong trend toward deep, rich gemstone engagement rings in autumnal colors. Wondering which colorful engagement rings are trending for fall? Read on to see our list of fall color trends for non-traditional engagement rings.
Navy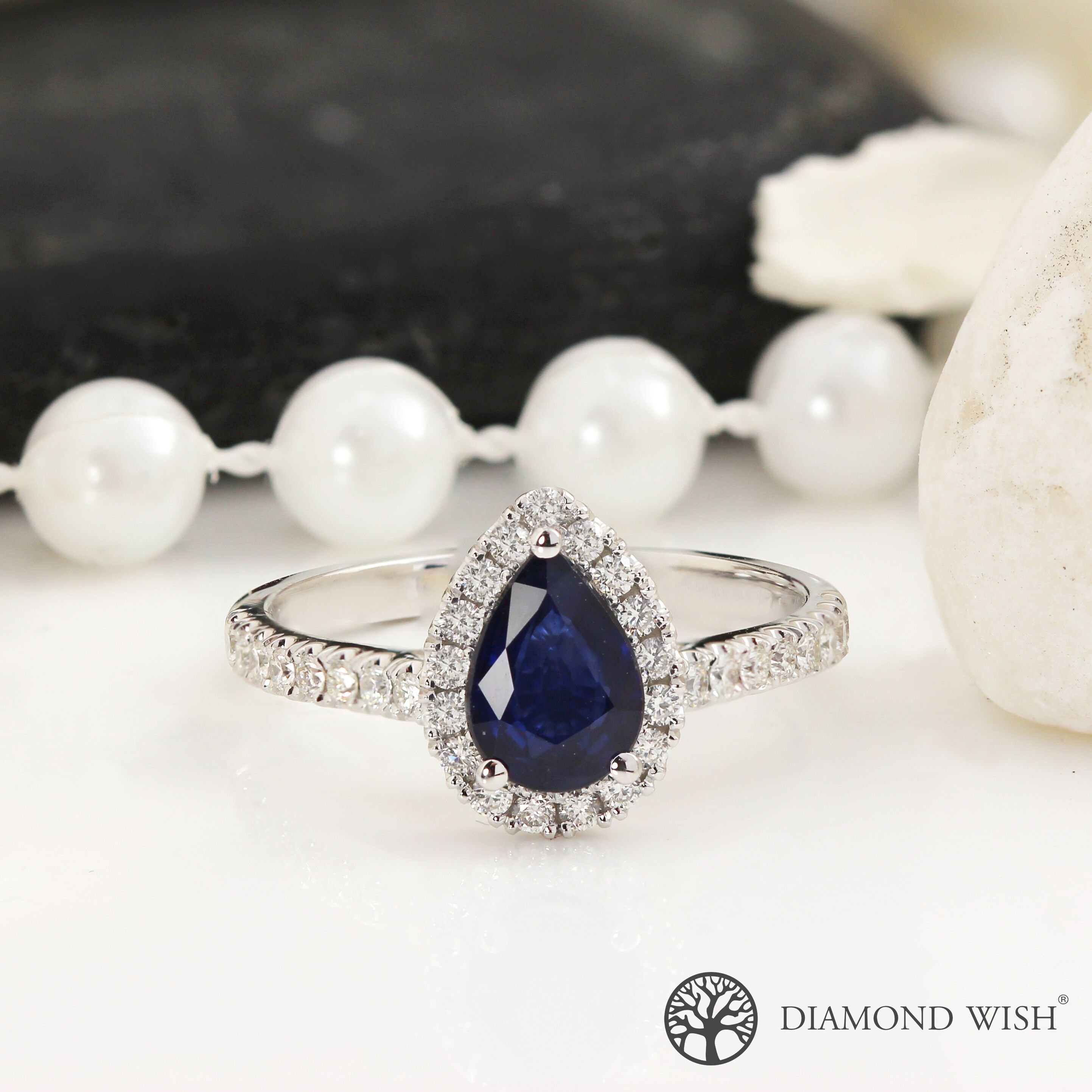 Navy has been a strong presence on fall runways across the world this year. And it seems like no coincidence that navy engagement rings are also having a major moment in the fall of 2019. While a few different gemstones can feature deep blue coloring, sapphire is by far the most popular navy-colored gemstone. Blue sapphires have a mesmerizing, deep coloring and a classic, chic style.
One of our favorite setting styles for sapphire engagement rings is the diamond halo setting. The bright white shimmer of a diamond halo perfectly complements the rich blue color of a sapphire, providing beautiful contrast that really makes a sapphire engagement ring pop.
Ruby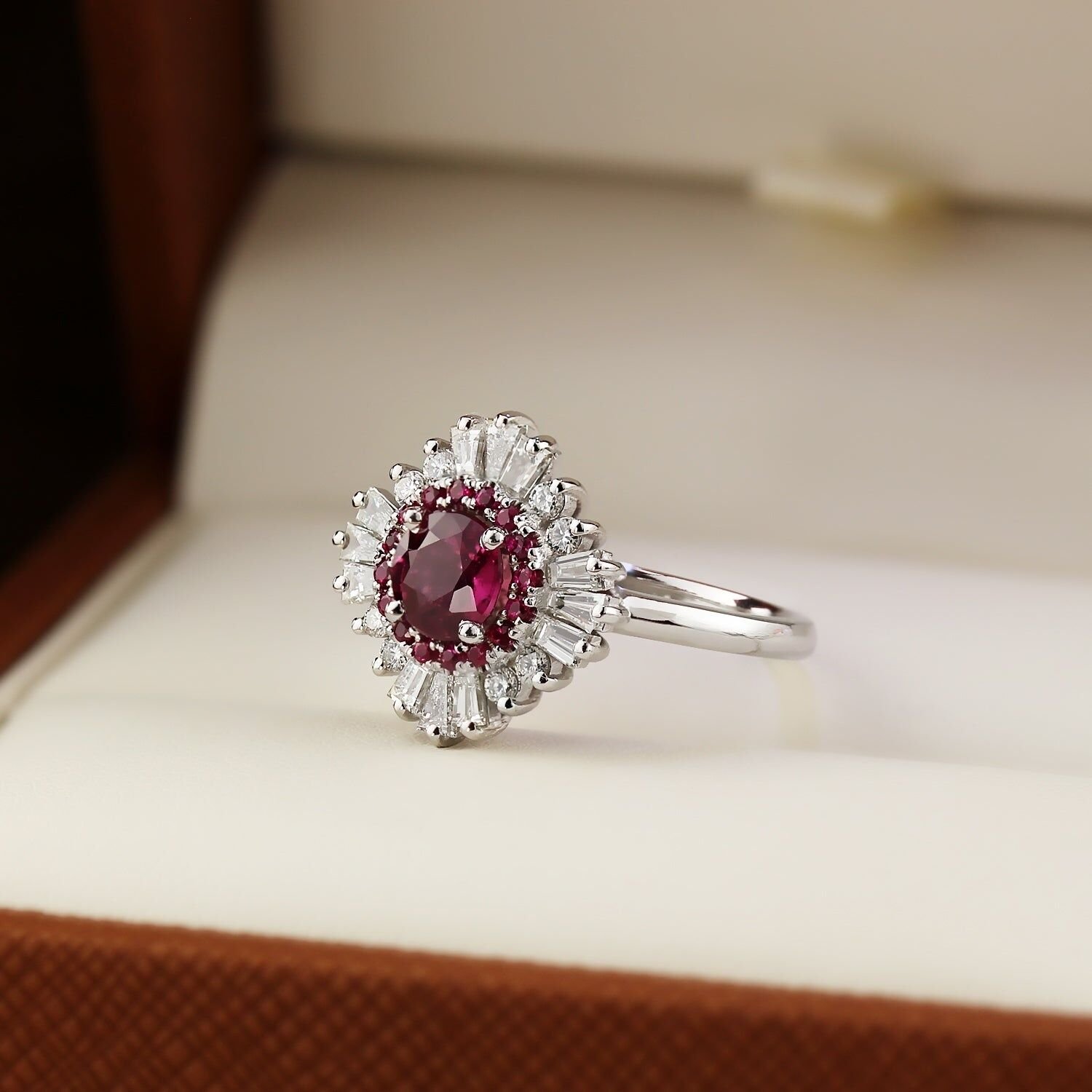 Many shades of red are trending for fall, including numerous pink-red shades. To embrace this fall color trend, opt for a ruby engagement ring. Rubies can come in multiple stunning shades of red, including many romantic pink-red or purple-red hues. Pink-red rubies are beautifully displayed in the Art Deco-inspired Charleston Engagement Ring pictured above.
Deep Teal Blue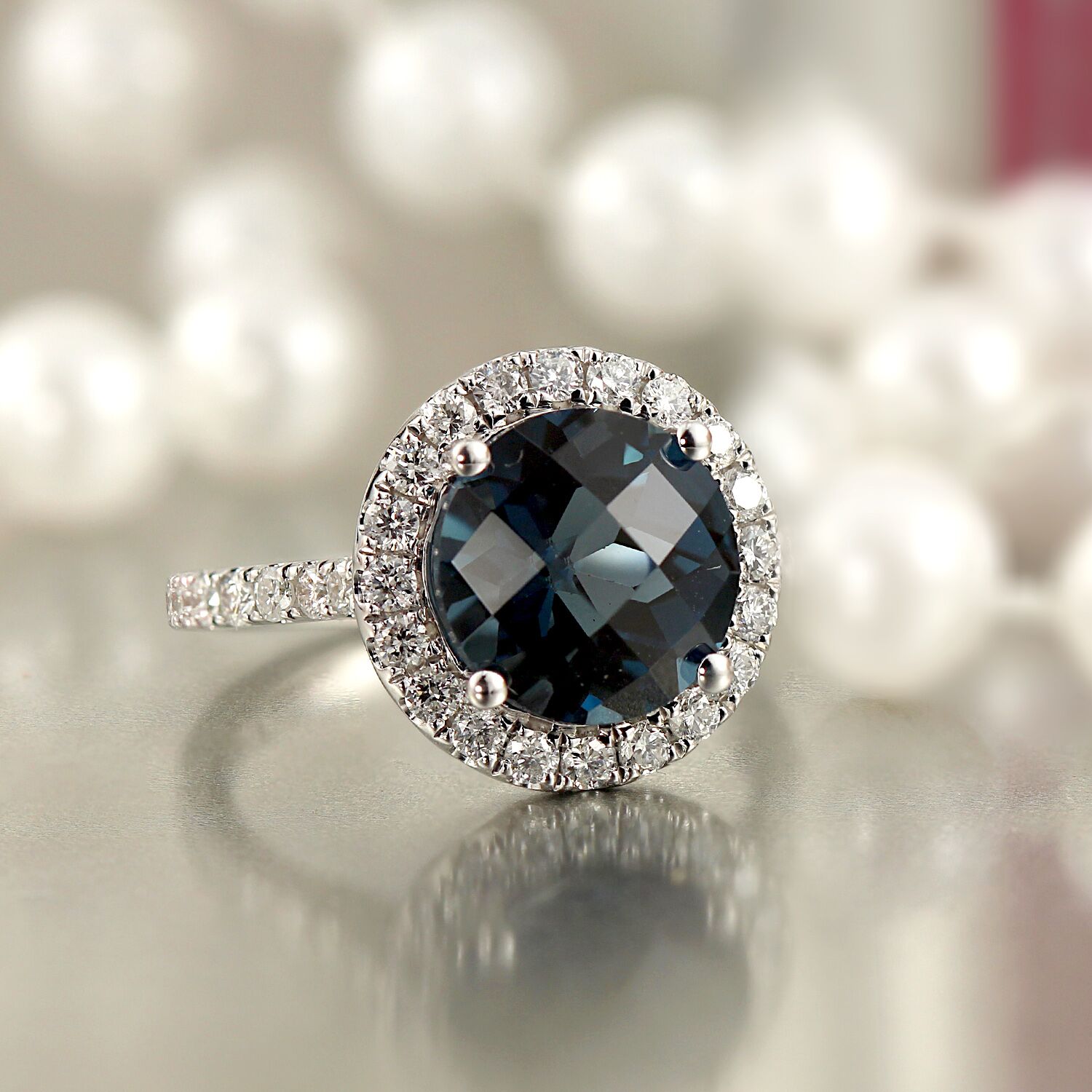 Navy isn't the only blue hue that's seen a surge in popularity for fall. Deep teal blue is also trending for fall 2019. Topaz, a stunning semi-precious gemstone, is our favorite teal gemstone. Topaz can range in color, from a bright sky blue to a deep teal blue. To get a gemstone engagement ring with fall's popular deep teal blue color, look for a London Blue topaz, the darkest variety of this gem.
Lilac Purple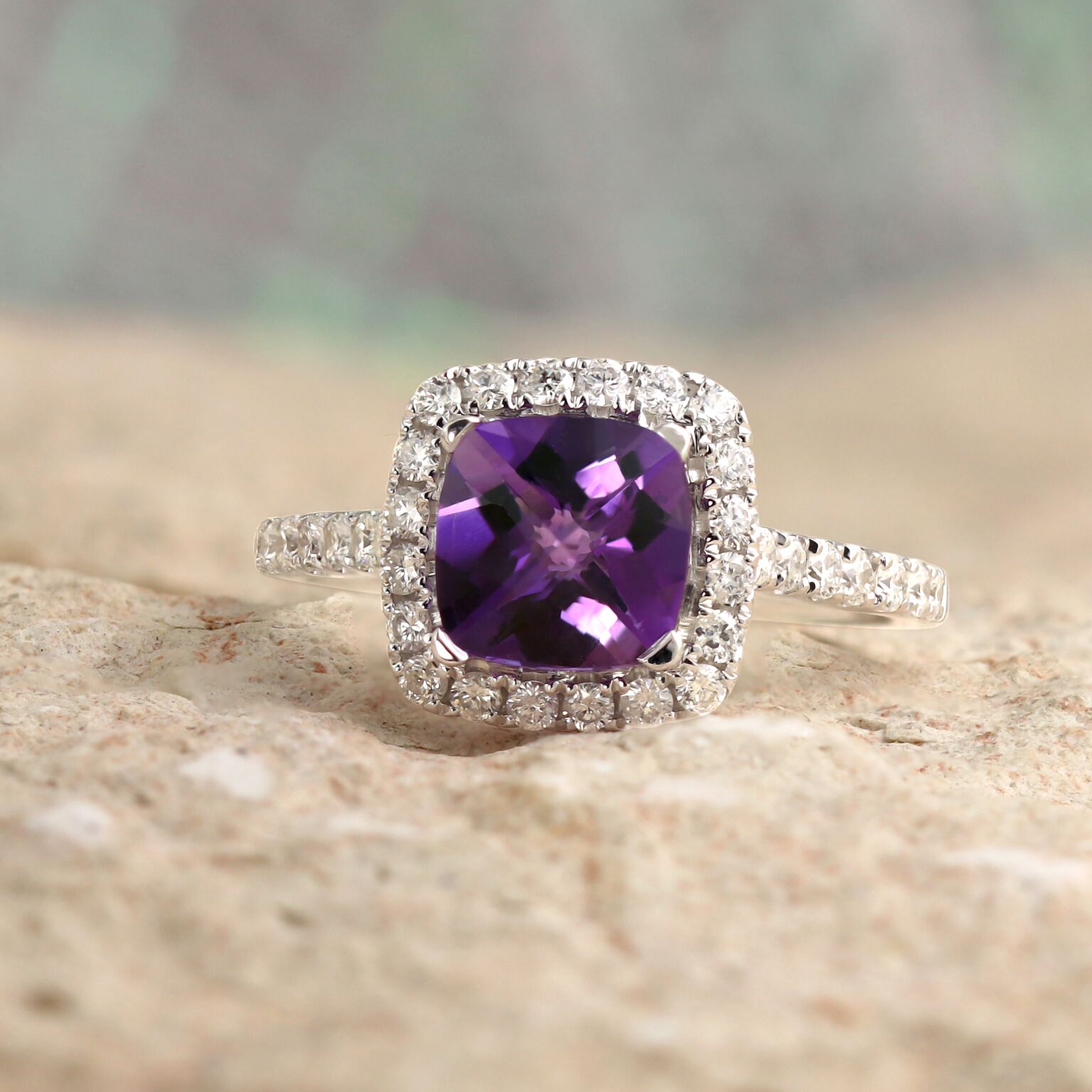 A few different shades of purple are trending for fall, including the vibrant royal lilac purple. Purple amethyst best exemplifies this magnificent shade of vibrant purple. We love diamond accents for purple amethyst engagement rings, as diamonds elevate this semi-precious gem and provide a bright white backdrop that lets amethyst's rich color truly shine.
Scarlet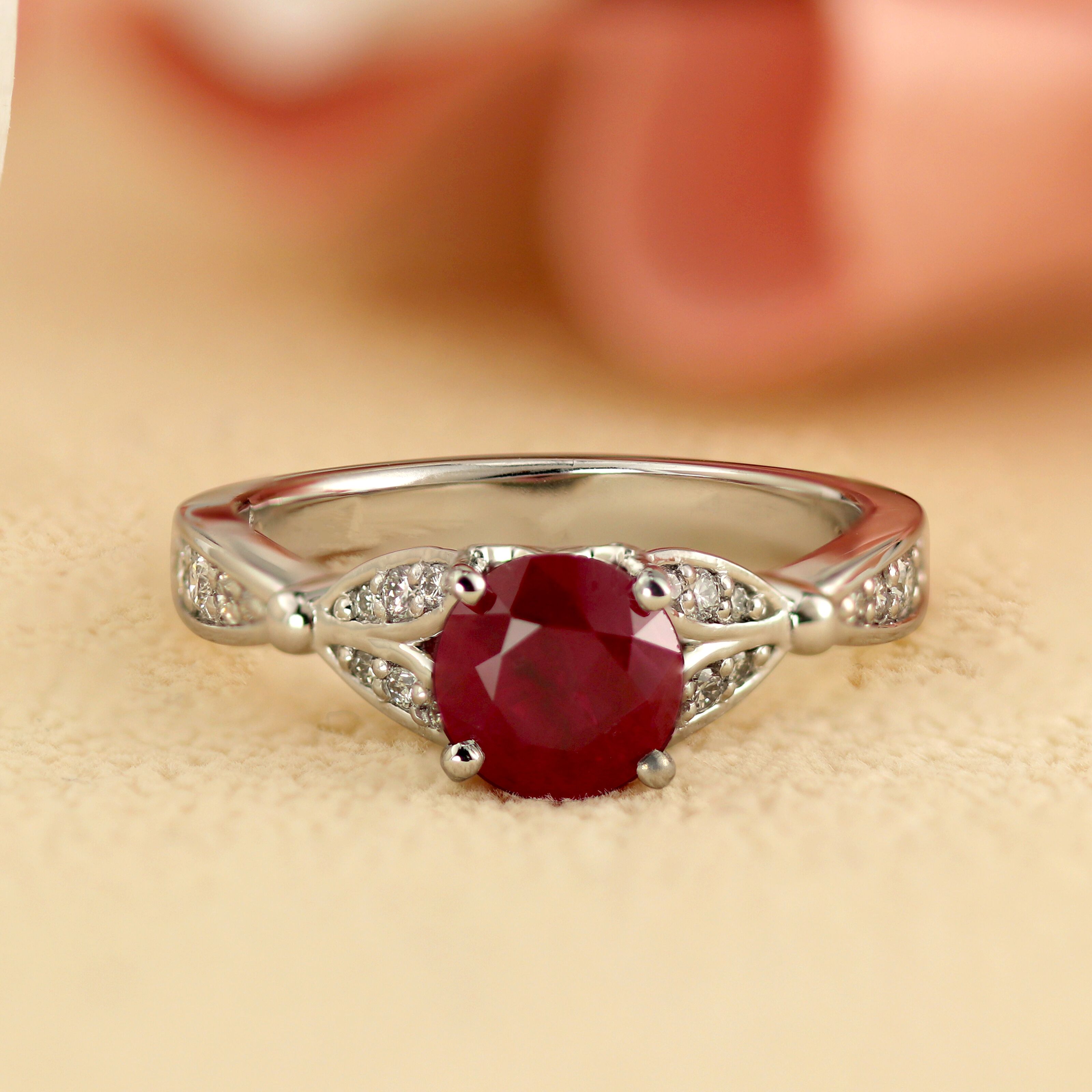 Last up in our list of fall color trends, we have scarlet, a deep and vibrant true red. To add a vibrant pop of scarlet to your engagement ring, there's no better gemstone than a true red ruby. Our favorite engagement ring setting styles for true red rubies are antique-inspired and vintage-inspired settings. Rubies, and deep true red rubies in particular, were highly prized throughout many antique and vintage eras. So an antique or vintage-inspired setting pairs perfectly with a deep, true red ruby.