Blue topaz engagement rings are trending this holiday season. This is, in part, because of the ongoing popularity of gemstone engagement rings in general. But there are a few more things about the brilliantly blue topaz gemstone that have made soar in popularity– which we're sharing with you today! Read on to learn why blue topaz engagement rings are the hottest trend of the holidays.
Blue Topaz is Gorgeous, Versatile, and Affordable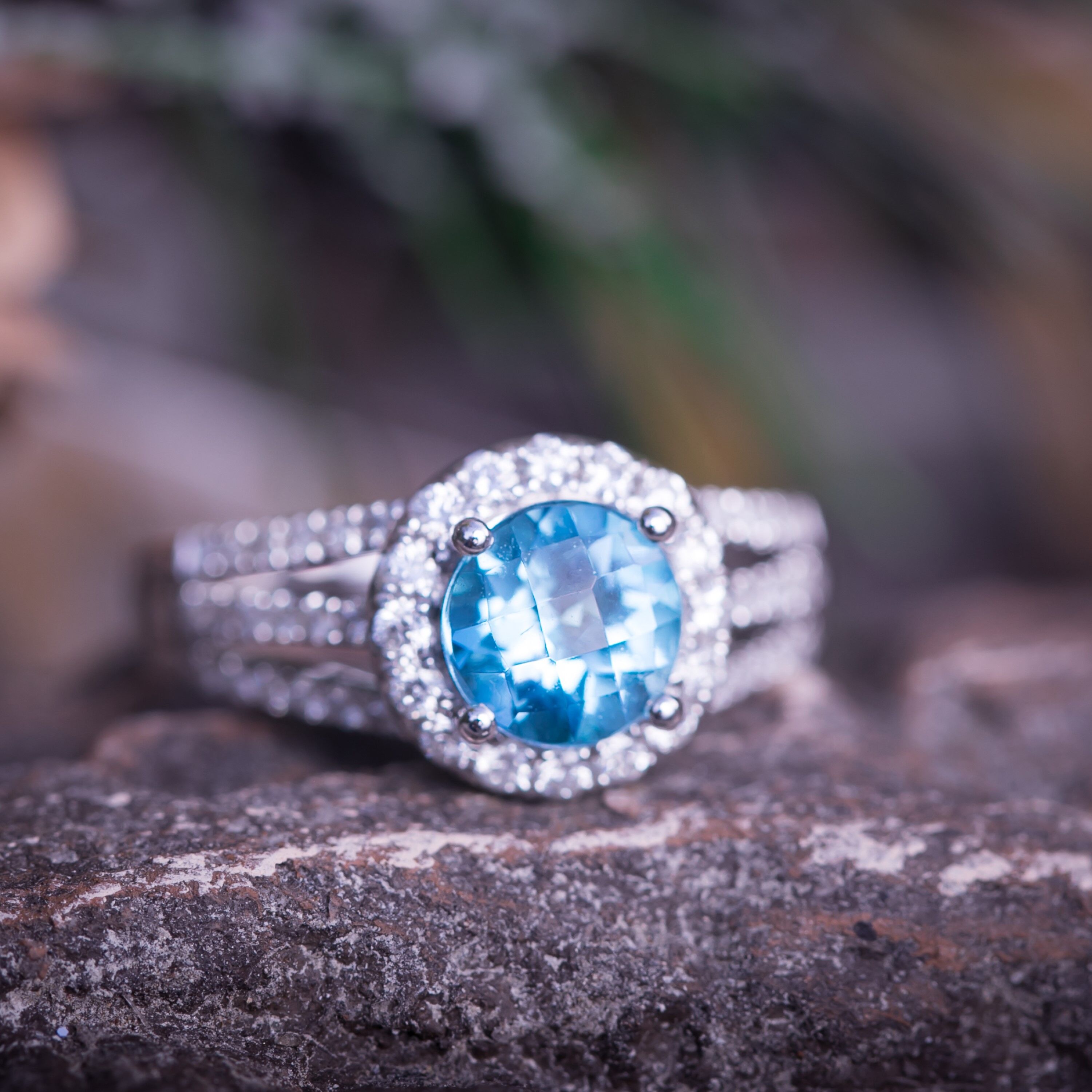 Topaz is a gemstone that comes in a rainbow of beautiful colors, including blue. Then, blue topaz has three different color families of its own: Sky Blue topaz (a pale, light blue), Swiss Blue topaz (a bright, electric blue), and London Blue topaz (a rich, deep blue). Each of these blue hues offers its own unique, mesmerizing beauty that can make an engagement ring incredibly eye-catching.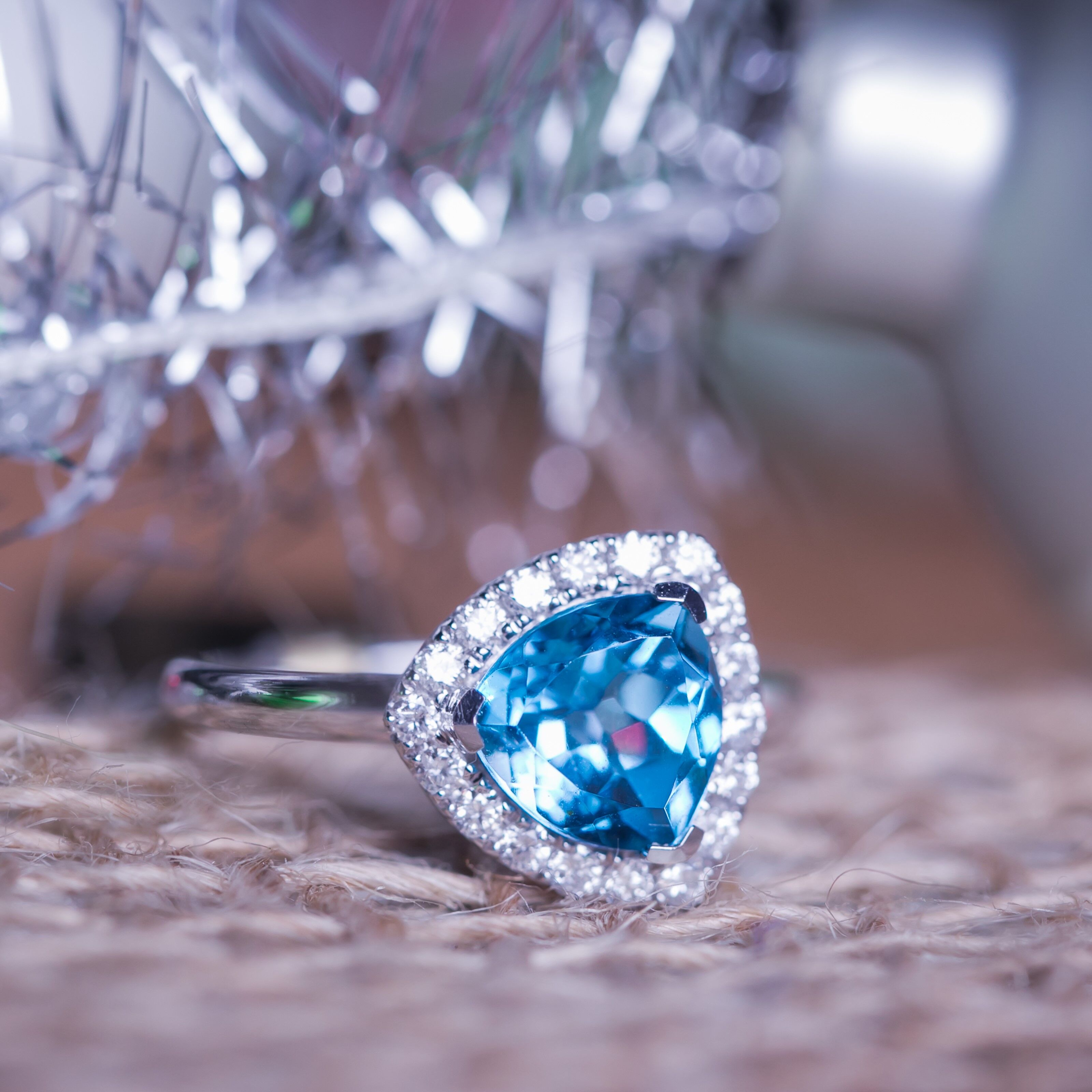 This stunning, incredibly unique 2.1 carat trillion cut blue topaz engagement ring has an equally stunning price tag: it's under $1,000!
Then, on top of being beautiful, blue topaz is a very affordable gemstone. Gemstone engagement rings are, in general, more affordable than diamond engagement rings. But even among gemstone engagement rings, blue topaz engagement rings are one of the most affordable styles. The attractive price tag of blue topaz means that many couples can fit a much more glamorous, sizeable engagement ring into their budget if they opt for a blue topaz center stone, which has helped this gem's popularity soar for engagement rings.
Blue Topaz is Great for Everyday Wear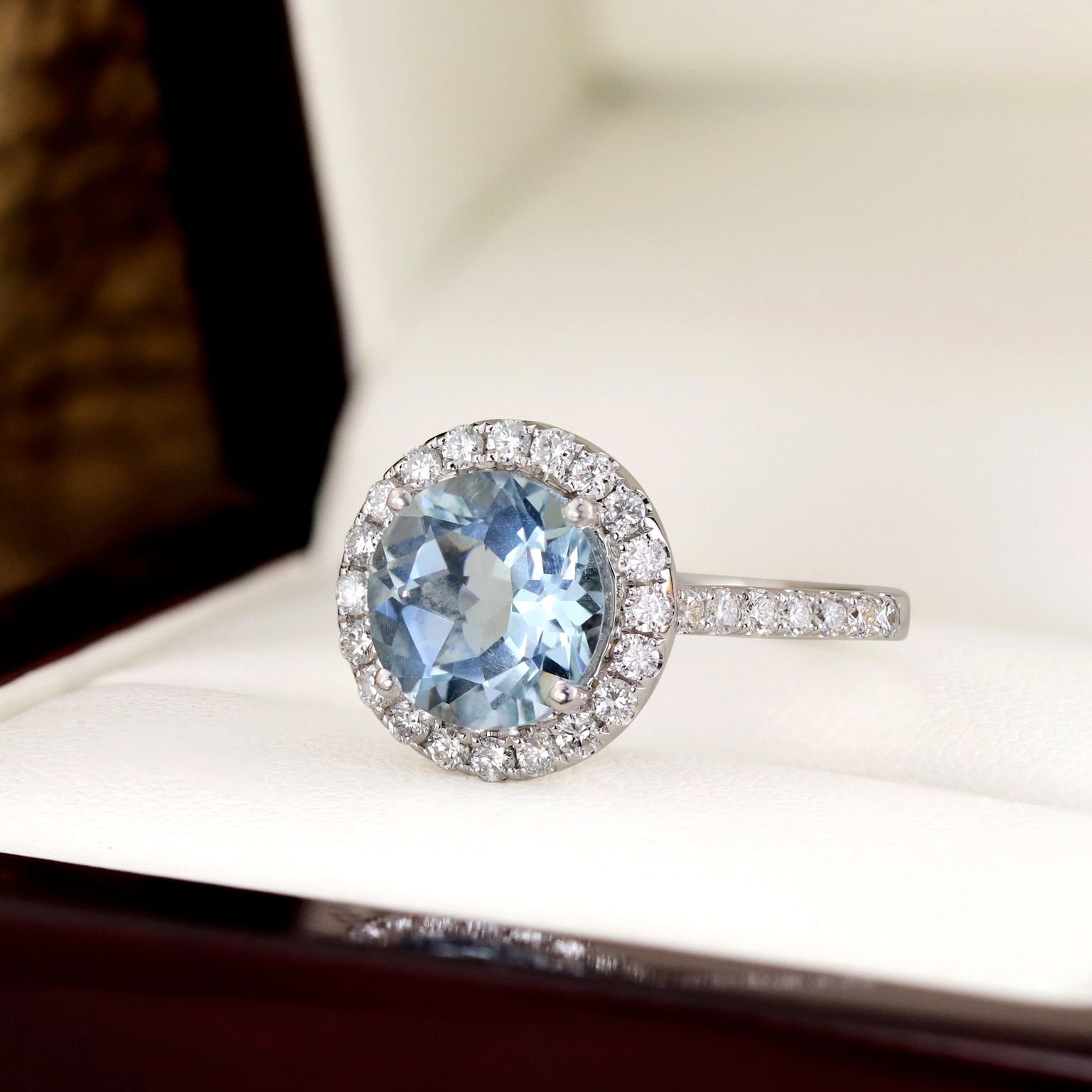 Another thing that makes blue topaz an attractive option for an engagement ring is its superior hardness, which makes it great for everyday wear. All gemstones are ranked on the Mohs Scale of Hardness. And while some gemstones are a bit too low on the scale to make them practical for an engagement ring, blue topaz ranks high on hardness and durability. Blue topaz comes in an 8 out of 10 on the Mohs Scale, which makes it an excellent option for frequently worn pieces (such as engagement rings).
Blue Topaz is the December Birthstone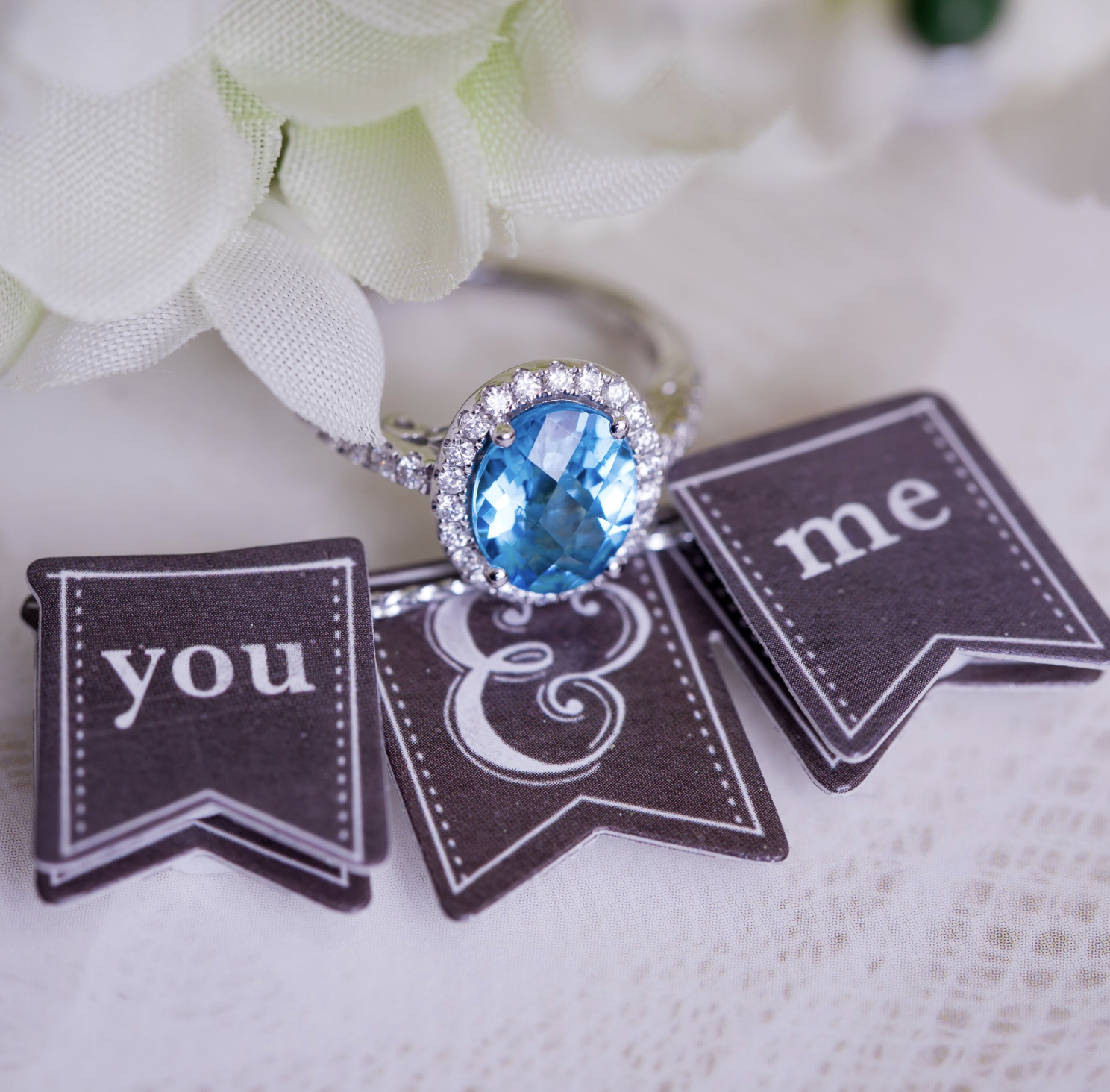 This oval cut blue topaz engagement ring features December's beautiful and meaningful birthstone.
Blue topaz has been growing in popularity all year, as more and more couples are drawn to its beauty, its attractive price tag, and its practicality. But its popularity has spiked even higher leading up to the holiday season– and we have a theory as to why: because it's one of the December birthstones.
Selecting a blue topaz engagement ring can add even more meaning to your engagement ring if you or your sweetheart has a December birthday. Blue topaz is a stone that is always associated with peace, honesty, loyalty, and deep emotional attachment. Then, for December babies, wearing blue topaz is also thought to attract good luck. So while blue topaz has a lovely, appropriate meaning for an engagement ring no matter when you were born, it's particularly fitting if you or your partner has a December birthday.