The City of Angels is the perfect place to tie the knot. Los Angeles has it all: beautiful beaches, picturesque mountains, and bustling cityscapes. On top of the city's stunning scenery, there are tons of incredible wedding venues in LA. So many that it can be hard to choose where you should say, "I do." But we're here to lend a helping hand in your search! To help you find the perfect wedding venue for you, here's our list of the 10 best wedding venues in Los Angeles.
1. Taglyan Cultural Complex
Let's start with a venue that's a celeb favorite: the Taglyan Cultural Complex in Hollywood. This massive venue is a full service venue that has a lovely European vibe. There are three separate spaces within the Complex that you can use for your wedding. There are two elegant indoor spaces, The Grand Ballroom and the more intimate Foyer room, and an outdoor space called the Gardens, which is an impeccably maintained garden space.
2. Skirball Cultural Center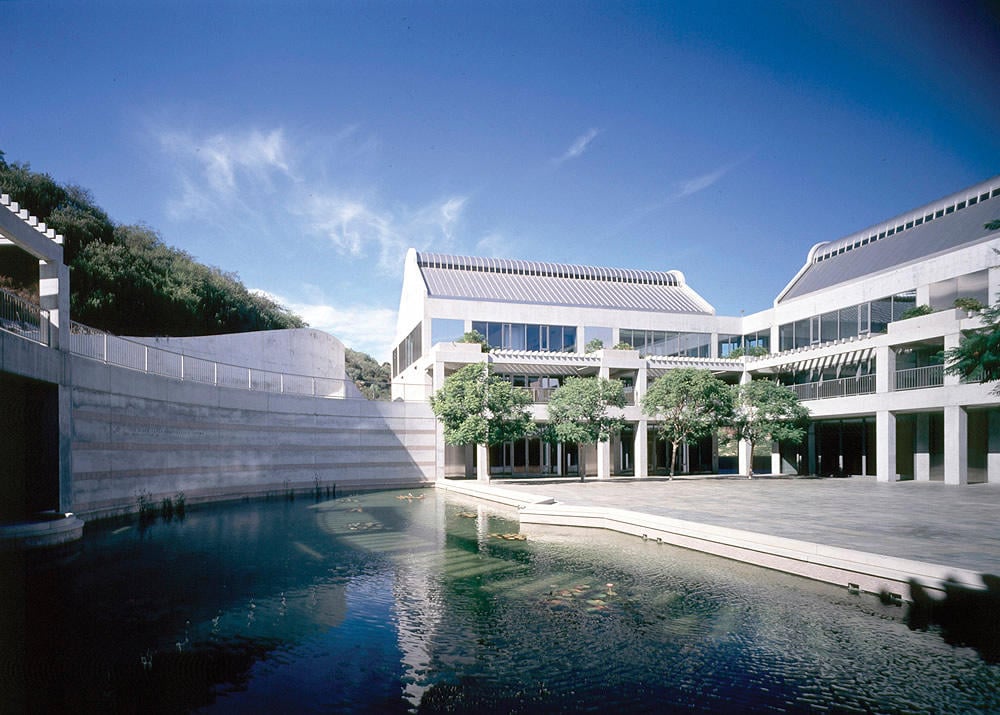 Located in the Santa Monica mountains around Brentwood, the Skirball Cultural Center is a chic, sophisticated venue option. There are multiple event spaces at the Skirball Cultural Center, including their gorgeous outdoor courtyard, which is a popular choice for ceremonies.
3. First Congregational Church of Los Angeles
The First Congregational Church of Los Angeles is easily one of the most beautiful churches in Los Angeles. In their Sanctuary Gallery, you'll find the world's largest still-operational pipe organ, which rests beneath an intricate stained glass window. In addition to having a breathtaking space for your ceremony, the First Congregational Church has four unique reception spaces on site.
4. MountainGate Country Club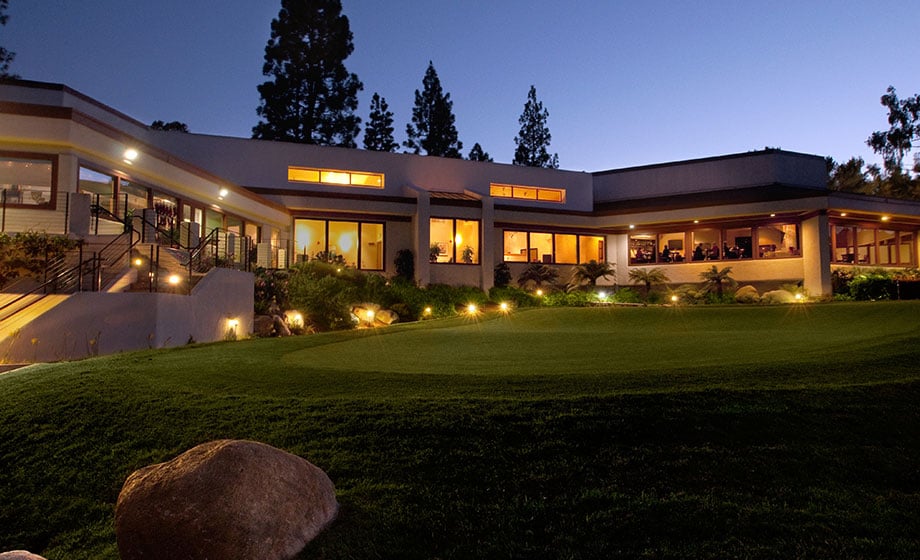 Located in the Santa Monica hills, MountainGate County Club is a private golf club with picturesque mountain views and exquisitely maintained grounds. This club features outdoor and indoor spaces you can choose from for your wedding, and even their indoor space has beautiful panoramic views of the mountains.
5. Albertson Wedding Chapel
A venue doesn't have to be grand to be absolutely lovely. The Albertson Wedding Chapel is an intimate ceremony venue with a crisp, modern look. This stylish space, which is in downtown LA, is an elegant choice for a smaller ceremony.
6. SmogShoppe
Don't be deceived by this venue's name. While SmogShoppe sounds like an upscale auto shop, it's actually a former auto shop that is now a hip, modern event space. There are two main spaces in SmogShoppe that can be used for your wedding: their Courtyard Garden (which features a vertical garden) and their Grand Hall.
7. La Venta Inn
The views at La Venta Inn are what dreams are made of. La Venta Inn, which is located in Palos Verdes Estates, is a historic 1920s villa that's famous for its spectacular views of both the ocean and the city. This venue has two spaces you can use for your wedding: the Lawn (which has the aforementioned incredible views) and their Main Ballroom.
8. Millennium Biltmore Hotel Los Angeles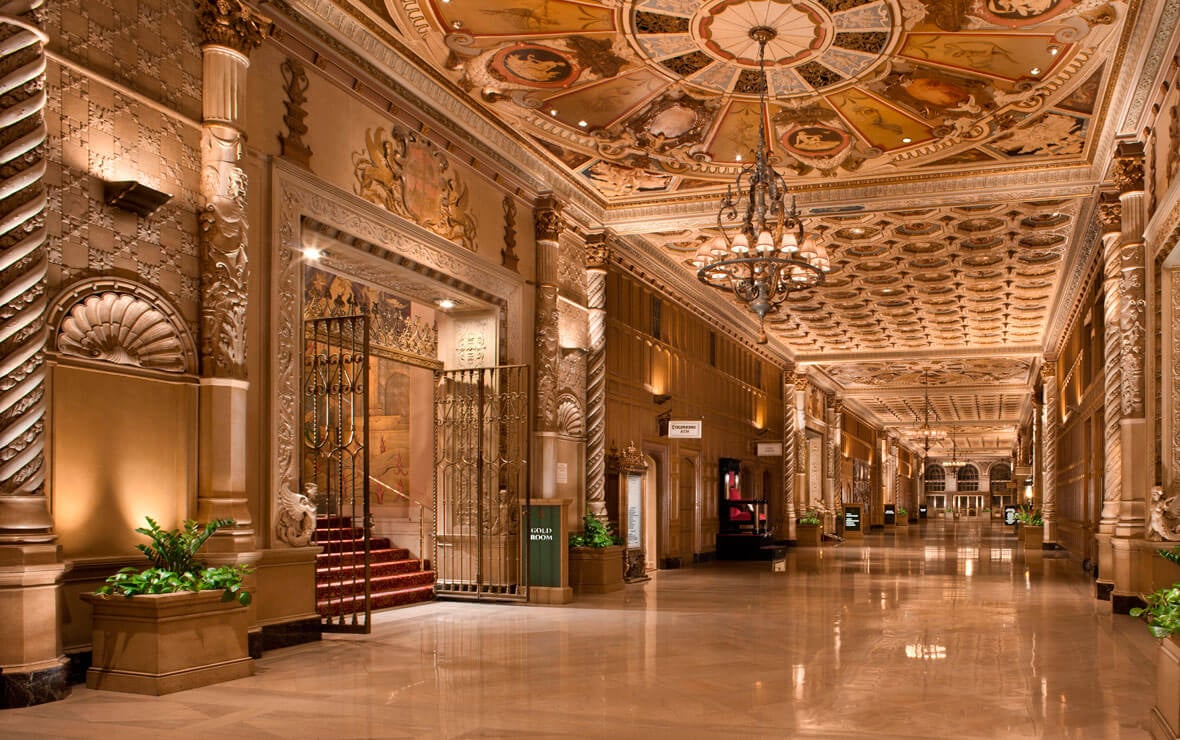 Located in downtown Los Angeles, the Millennium Biltmore Hotel is an architectural wonder. This 1920s hotel features art deco era Italian Renaissance architecture that will take your breath away. Every inch of the Millennium Biltmore Hotel is beautiful, including all six of their beautiful venue space options.
9. James Irvine Japanese Garden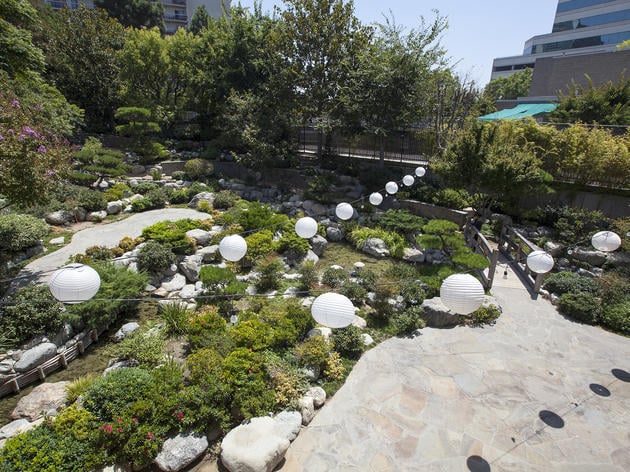 The James Irvine Japanese Garden is an intimate garden venue that's nothing short of sublime. Located in Little Tokyo, the James Irvine Japanese Gardens feature serene gardens, a waterfall, and blooming trees.
10. Vibiana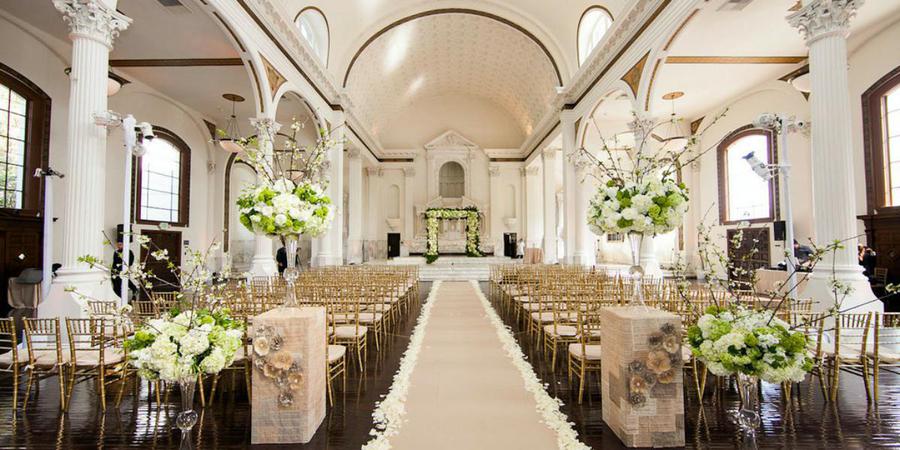 Last but not least, we have Vibiana, a baroque-style cathedral that was built in the 1800s. Though the building is historic, this space isn't outdated— it's been beautifully maintained. Vibiana has an ethereal feel, in both in their indoor and outdoor spaces, which will give your wedding a dreamy, romantic vibe.