In the past few years, it's become more and more common for brides-to-be to choose what's called an "alternative engagement ring," which is a term for a non-diamond engagement ring. Wondering why so many people are going "alternative?" It all comes down to style and uniqueness. Alternative engagement rings come in a dazzling array of different colors and styles, allowing brides to choose an engagement ring that both feels more personal and stands out from the crowd.
With alternative engagement rings, there's so much to love— and so much to choose from! In this post, we're highlighting some of our favorite alternative engagement ring ideas to help you get inspired and find the alternative engagement ring style that's right for you.
Add Brilliance With Accent Diamonds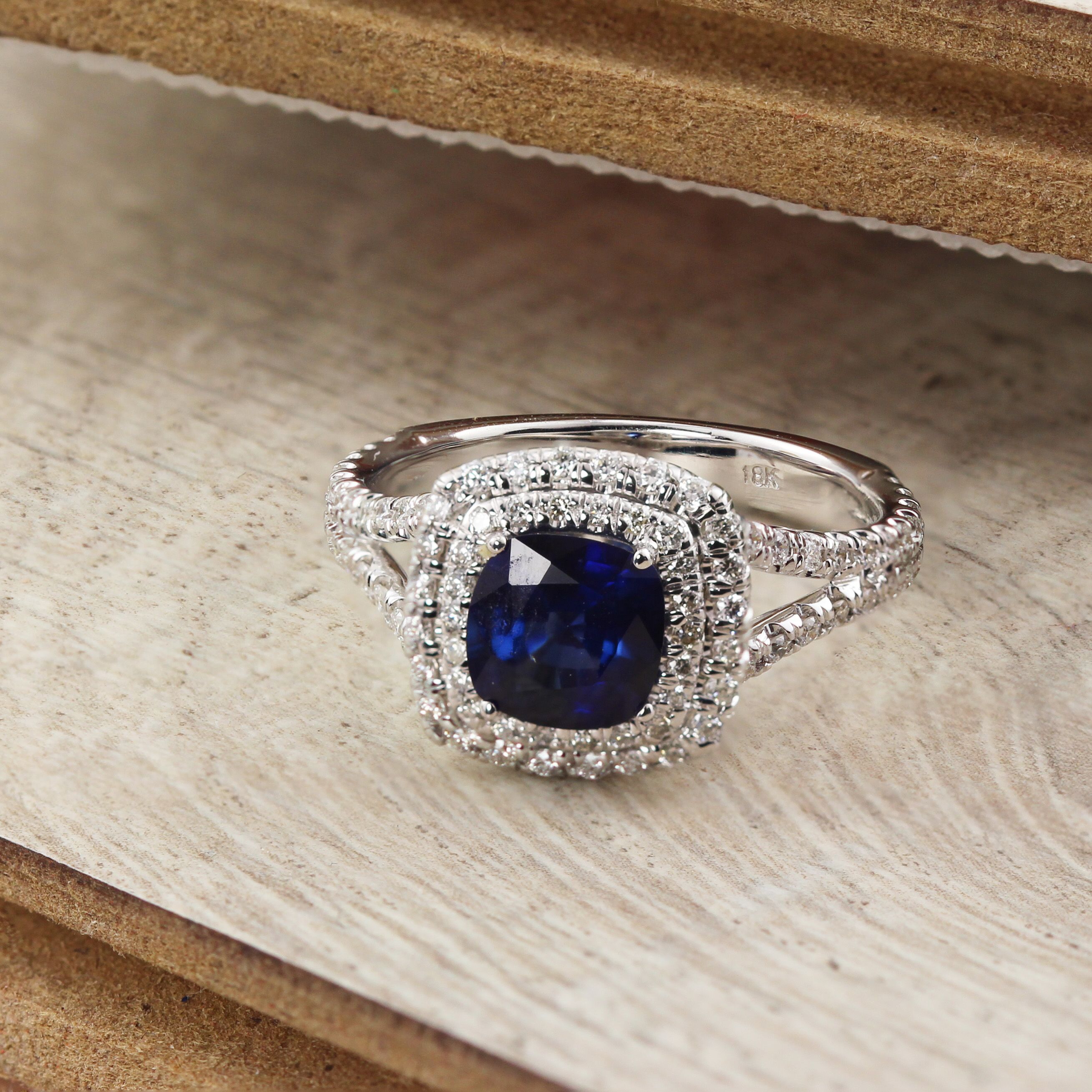 The beautiful depth of a blue sapphire is enhanced by shimmering accent diamonds in this double halo cushion cut blue sapphire engagement ring.
One of the best things about choosing an alternative engagement ring is being able to add rich, vibrant color to your ring with a center gemstone. But while gemstones provide beauty through color and luster, they're usually not particularly brilliant (meaning, sparkly), especially when compared to a highly brilliant white diamond. But why not get the best of both worlds— the color of a gemstone and the brilliance of diamonds— by choosing an alternative engagement ring with accent diamonds?
Accent diamonds can add beautiful brilliance to an alternative engagement ring. And while all gemstones look gorgeous in an engagement ring setting with accent diamonds, we'll admit that one is our favorite: blue sapphires. The deep color of blue sapphires looks especially stunning when surrounded by accent diamonds, as their rich color pops against a brilliant white background.
Go Unique With Unexpected Shapes and Gemstones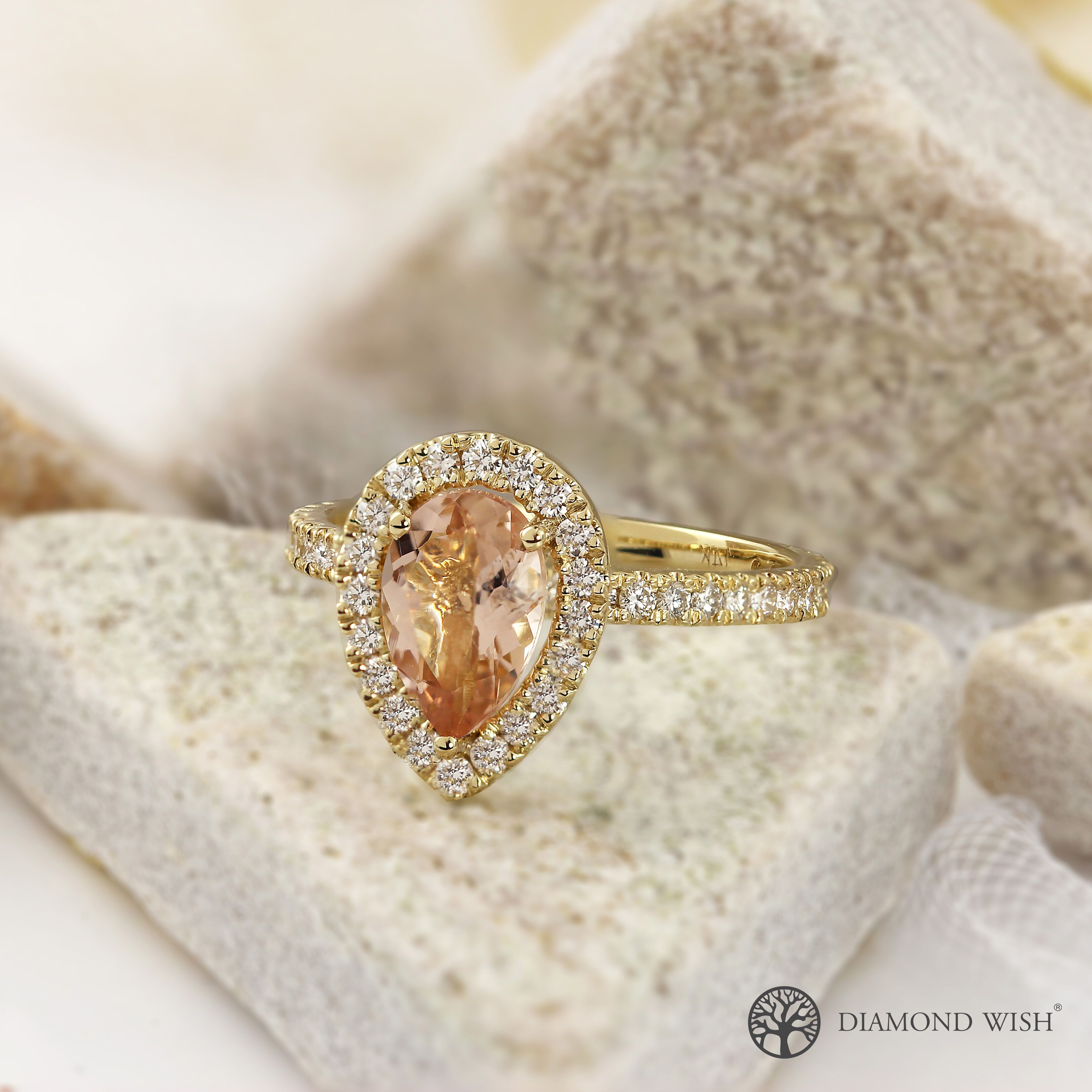 A pear shaped morganite gives this halo morganite engagement ring an utterly unique look.
Another great thing about alternative engagement rings is they give you the ability to express your personality through your ring by allowing you to choose something more unique. So why not lean into that uniqueness by choosing an unexpected gemstone shape and a less common center gemstone?
There are so many unique gemstone shapes you can choose from, like emerald cut, marquise, and pear shaped. And there are also many unique gemstones to choose from, like morganite, amethyst, citrine, emerald, and so many more.
Embrace a Vintage-Feel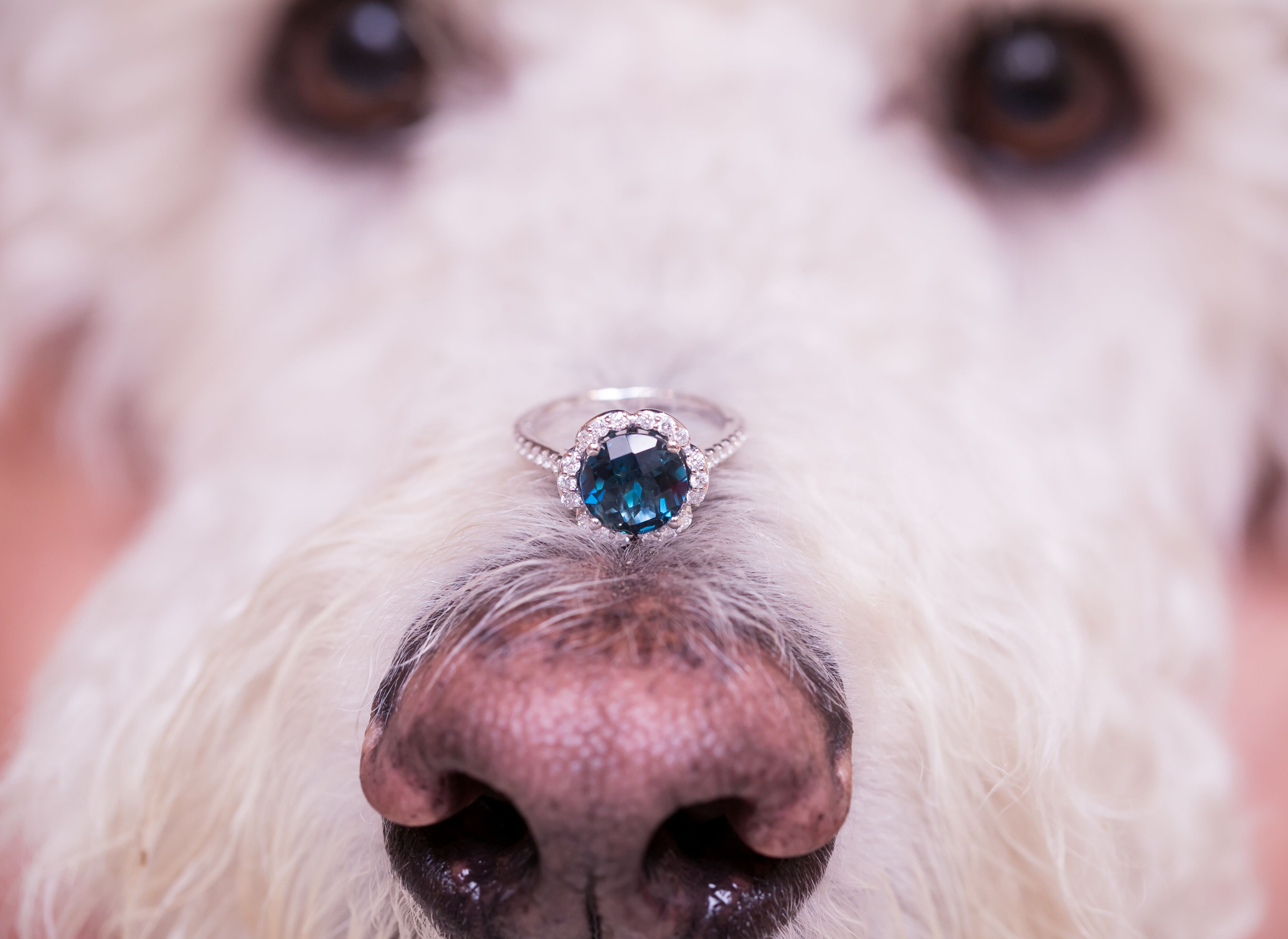 A shimmering blue topaz is surrounded by a lovely vintage-inspired halo setting in this eye-catching halo blue topaz engagement ring.
Gemstones lend themselves to a vintage look. While diamonds are the most popular center stone today, during the vintage era, gemstones reigned supreme. So for alternative engagement rings, leaning into the vintage look is an excellent way to enhance the charming, unique appeal of your center gemstone. And there are many gorgeous vintage-inspired setting options available for gemstone styles (for our engagement rings, you can always select your desired gemstone, then sort to show only vintage setting styles).