2018 has been an exciting year for engagement ring trends. This year, we're seeing a huge boom in unique and creative engagement rings. Beautiful pops of color, uncommon shape choices, and creative ways to wear old and new styles— 2018 has it all. Let's take a look at 8 of the major engagement ring trends for 2018.
Morganite and Rose Gold
Darya Halo Morganite Engagement Ring
Morganite emerged as a major trend last year and this year the pretty pink gemstone's popularity has continued to rise. In particular, pairing a morganite center stone with a rose gold setting has been hugely popular. It's easy to see why: the soft pink hue of morganite pairs beautifully with blush-colored rose gold. Together, these two precious materials create an incredibly unique and romantic look.
Oval Diamond Rings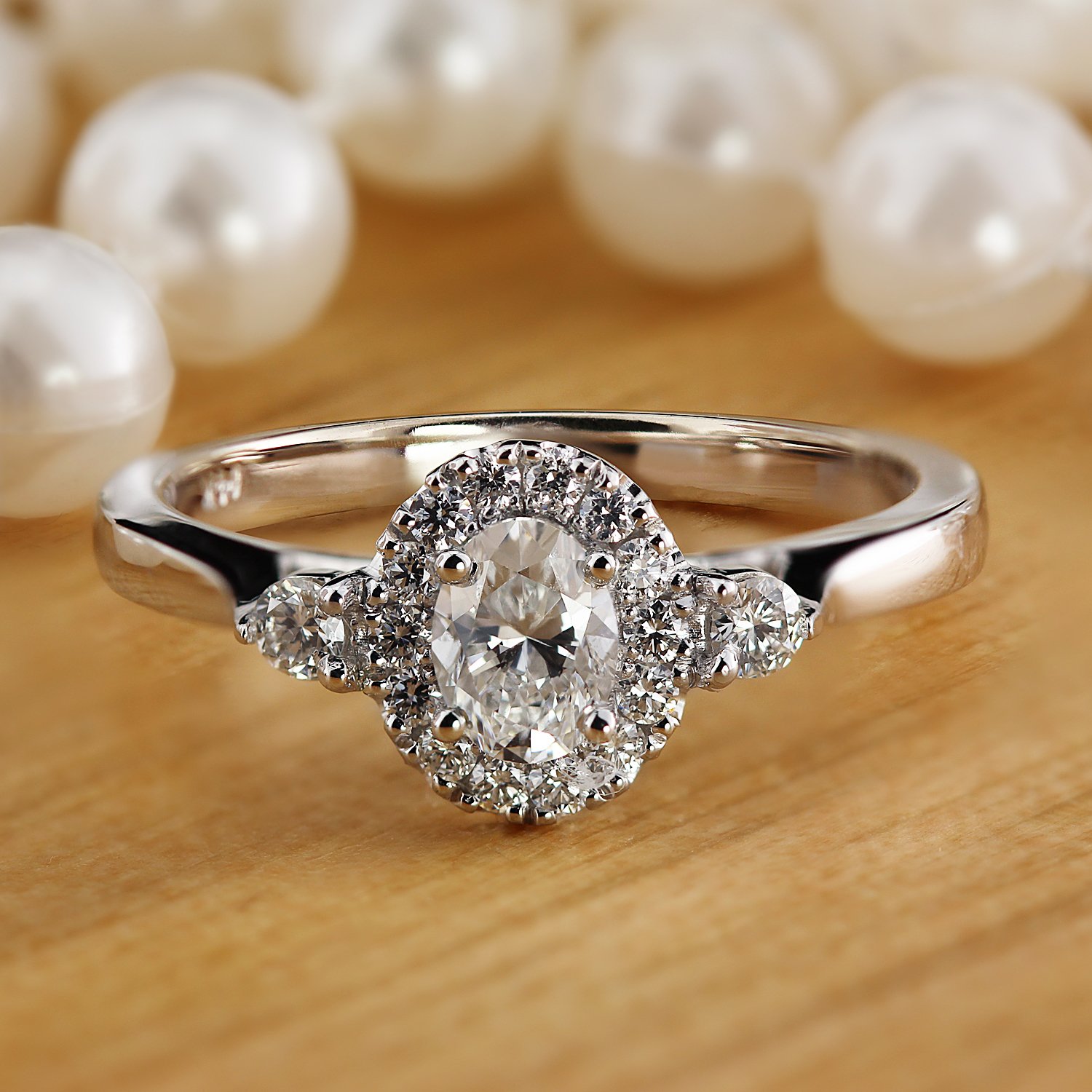 Clara Halo Diamond Engagement Ring in 14k White Gold
There are many things to love about oval diamonds. For one, they're unique, yet still have a classic, traditional look. For another, the slimmer profile of an oval diamond can make the fingers look slimmer. And, perhaps best of all, oval diamonds are a great value, as their high top surface area makes them look bigger per carat than a round diamond.
Colored Diamonds and Gemstones
Merilyn Blue Diamond Engagement Ring 
Colored diamonds and gemstones are all the rage right now with brides looking for more unique, personalized engagement rings. This year, diamonds and gemstones in a rainbow of colors can be found in a huge array of engagement ring designs.
Black Diamond Engagement Rings
Raelynn Black Oval Cut Engagement Ring
Black diamond engagement rings have been rising in popularity with brides who love their rich, mysterious look. The gorgeous and rare black diamond has a unique depth that brings an air of  sophistication to every black diamond engagement ring.
Three Stone Rings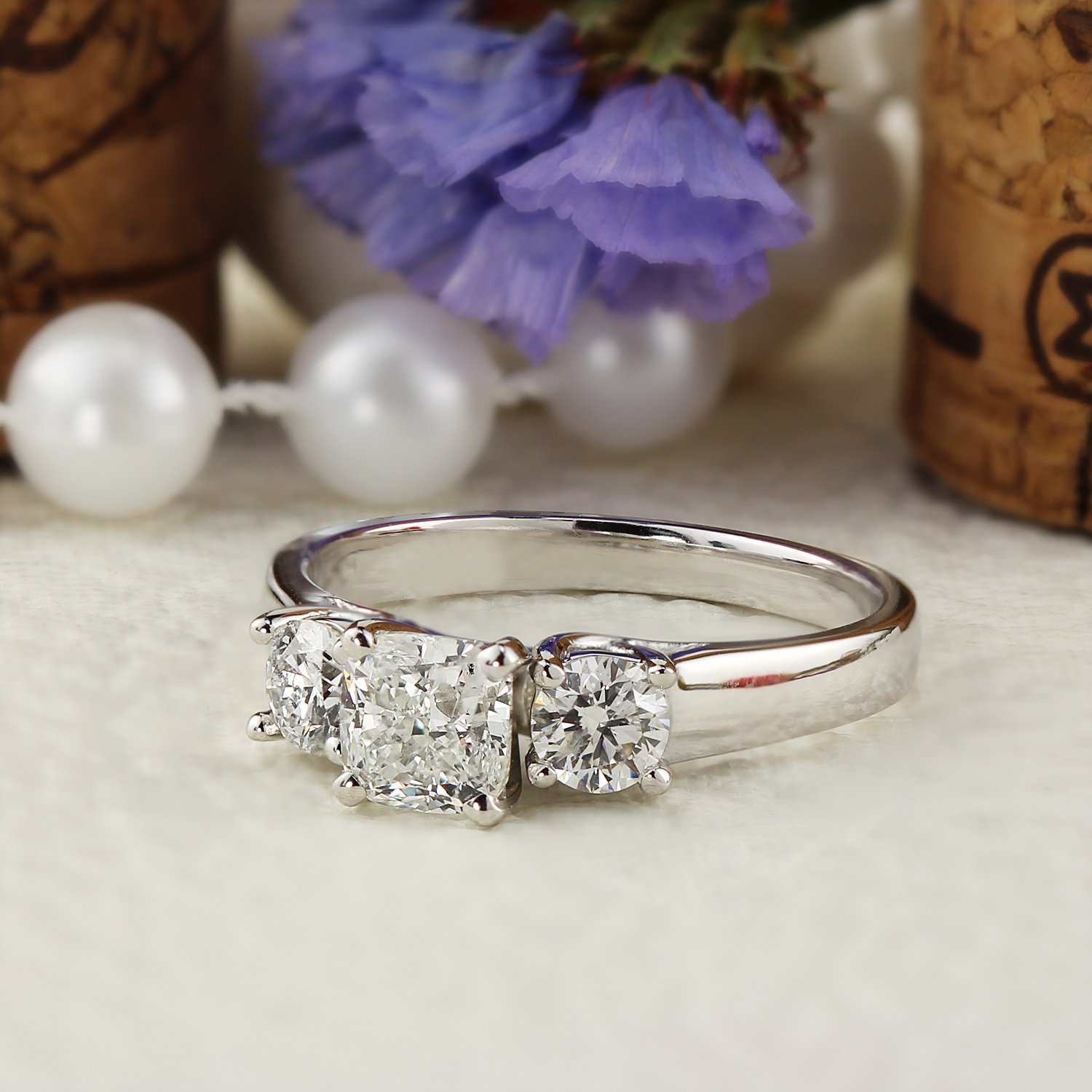 Meghan Three Stone Cushion Cut Diamond Engagement Ring 
Three stone rings are traditional and sweet. Each of the three stones on this style of engagement ring represents a different moment in a couple's life together: their past, present, and future. This engagement ring style is as sentimental as it is beautiful.
Rose Gold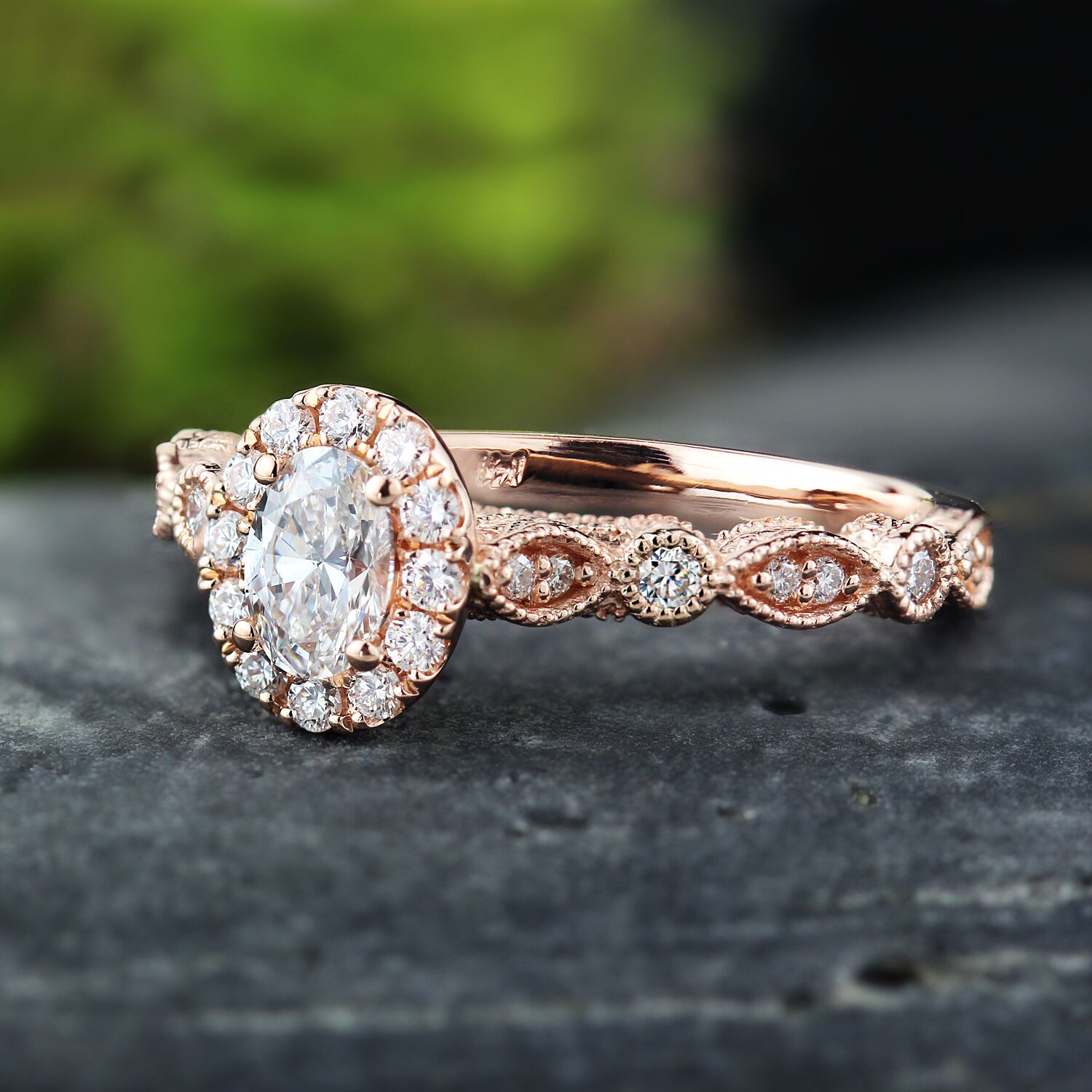 Emilia Halo Diamond Engagement Ring in 14k Rose Gold
Rose gold has been rising in popularity over the last few years and it shows no sign of stopping. This beautiful, soft pink form of gold can be seen in a huge range of styles, popping up on everything from vintage to modern settings.
Ring Stacks
Ring stacks are a creative way to get a unique and dazzling look. Whether you stack multiple engagement rings or go with a combo of an engagement ring and a decked out wedding band, the stacked engagement ring look will turn heads.
Multiple Wedding Bands
Caroline Classic Diamond Wedding Band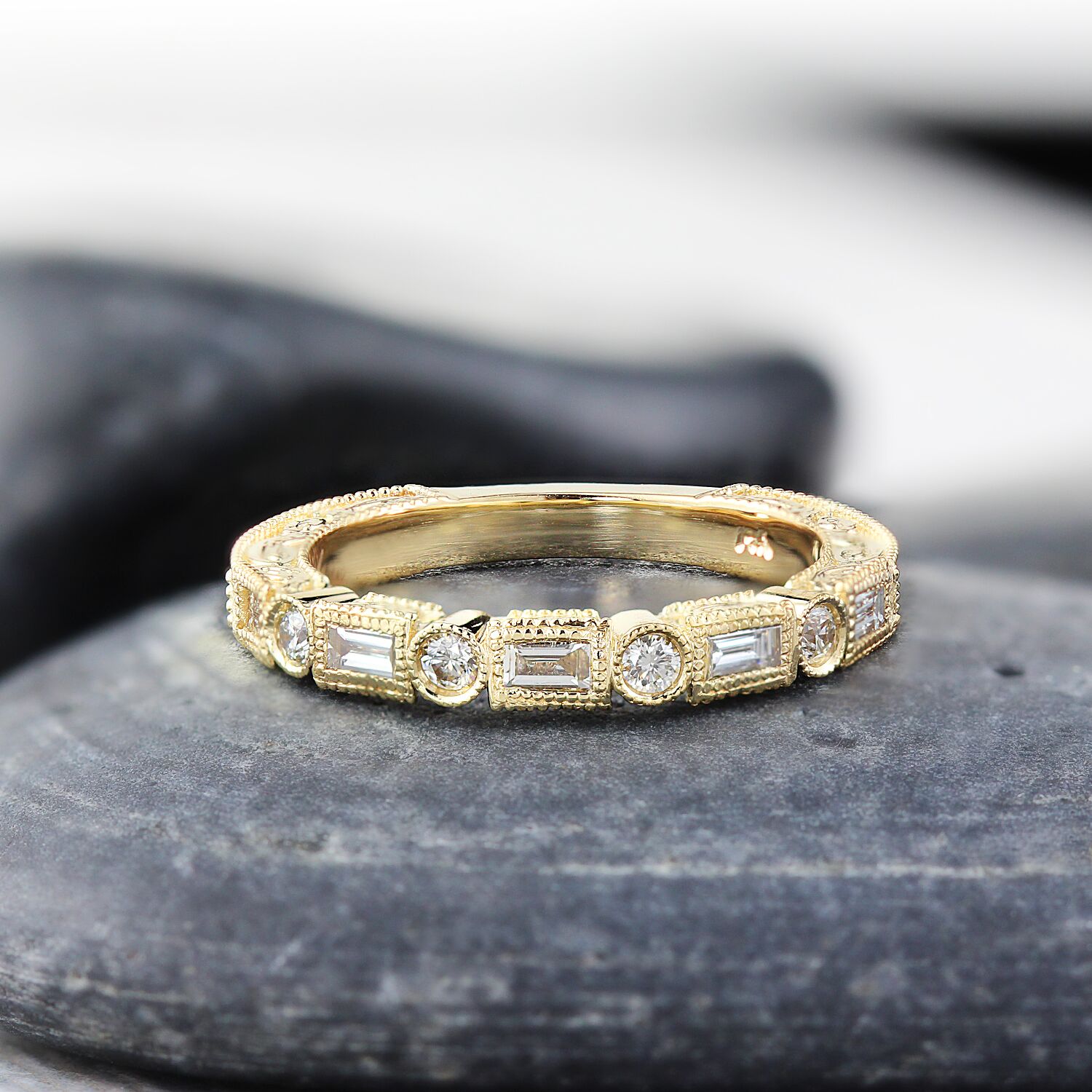 Keira Vintage Diamond Wedding Band
Tying in with our last trend, many brides have been forgoing traditional engagement rings altogether. Instead, they're choosing to stack wedding bands to create their own unique, custom look. The best thing about this engagement ring option is the endless number of ways you can customize your stack. You can choose bold rings, classic rings, delicate rings, or any mixture you can imagine.