A push present is a gift that's given to a new mother to commemorate the birth of a child. Push presents, typically given by the new father, are a way to celebrate a momentous occasion and make your partner feel special and loved. A push present can be any number of gifts, but the most popular choice for push presents is fine jewelry. Fine jewelry is a beautiful and thoughtful gift that the recipient can treasure for a lifetime, so it makes sense that so many people choose to give jewelry for their love's push gift.
If you're considering gifting a precious new piece of jewelry, you may be wondering which type of jewelry you should select. We're here to help! Below, we're featuring some classic, highly desired fine jewelry pieces that any new mom would adore. Read on to see our list of six timeless push presents that sparkle.
1. Gemstone Stud Earrings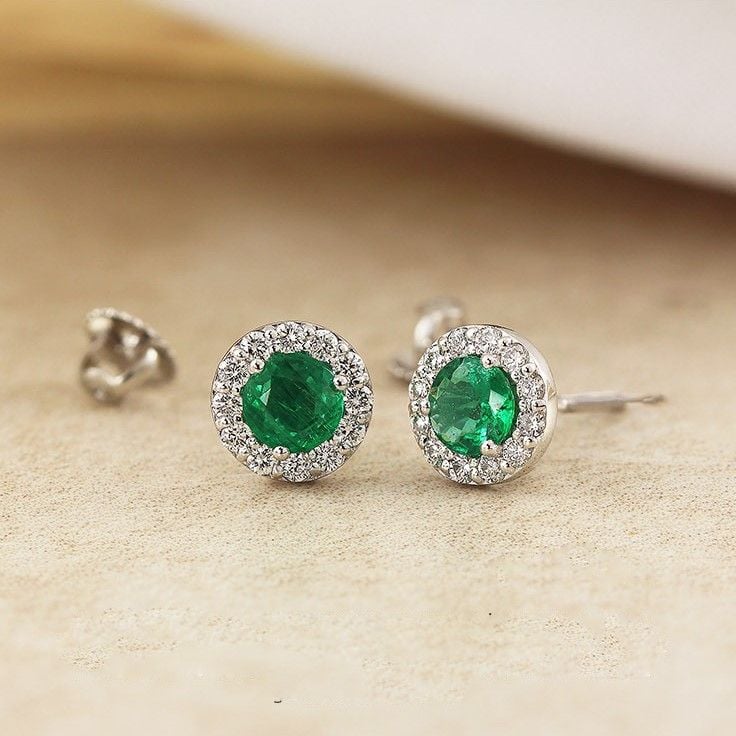 Gemstone stud earrings are classic, gorgeous, and very easy to personalize, making them a wonderful option for a push present. When gifting gemstone earrings, you can choose a gemstone that you think your significant other would love the look of. Or, you can go more sentimental and choose either your partner's birthstone or your new baby's birthstone.
Shop Customizable Gemstone Stud Earrings
2. A Wedding Ring
A new wedding ring that your partner can add to their wedding stack is a gift she'll adore wearing day after day. With this push gift idea, you can choose to gift an upgraded version of her current wedding ring or give her an entirely new style that will help her switch up her look. Whichever option you choose, note that engraving a ring that you give as a push present is always a lovely finishing touch.
3. Diamond Stud Earrings
Diamond studs are arguably the most timeless and highly desired type of fine jewelry. So if your significant other doesn't already own a pair of diamond stud earrings, she'll be thrilled to receive a pair as her push present.
Diamond studs come in a wide variety of styles. If you're unsure of which style to choose for your partner, a pair of round cut diamond studs in prong settings is generally a safe bet, since this is the most popular style for diamond studs. If your significant other has a more unique sense of style, you may also want to consider selecting fancy shaped diamonds for her studs, such as oval cut, pear shaped, emerald cut, or marquise cut diamonds.
Shop Customizable Diamond Stud Earrings
4. Tennis Bracelet
A diamond tennis bracelet is a push present that will take her breath away. Tennis bracelets, which feature an endless ring of shimmering diamonds, are absolutely gorgeous and enduringly classic.
When selecting a tennis bracelet to gift, you have many styles to choose from. You can opt for a highly traditional style, such as the 3 carat total weight round cut diamond tennis bracelet pictured above. Or, you can go for something more distinctive and unexpected, like a channel set style or a tennis bracelet with graphic motifs.
5. Initial Pendant Necklace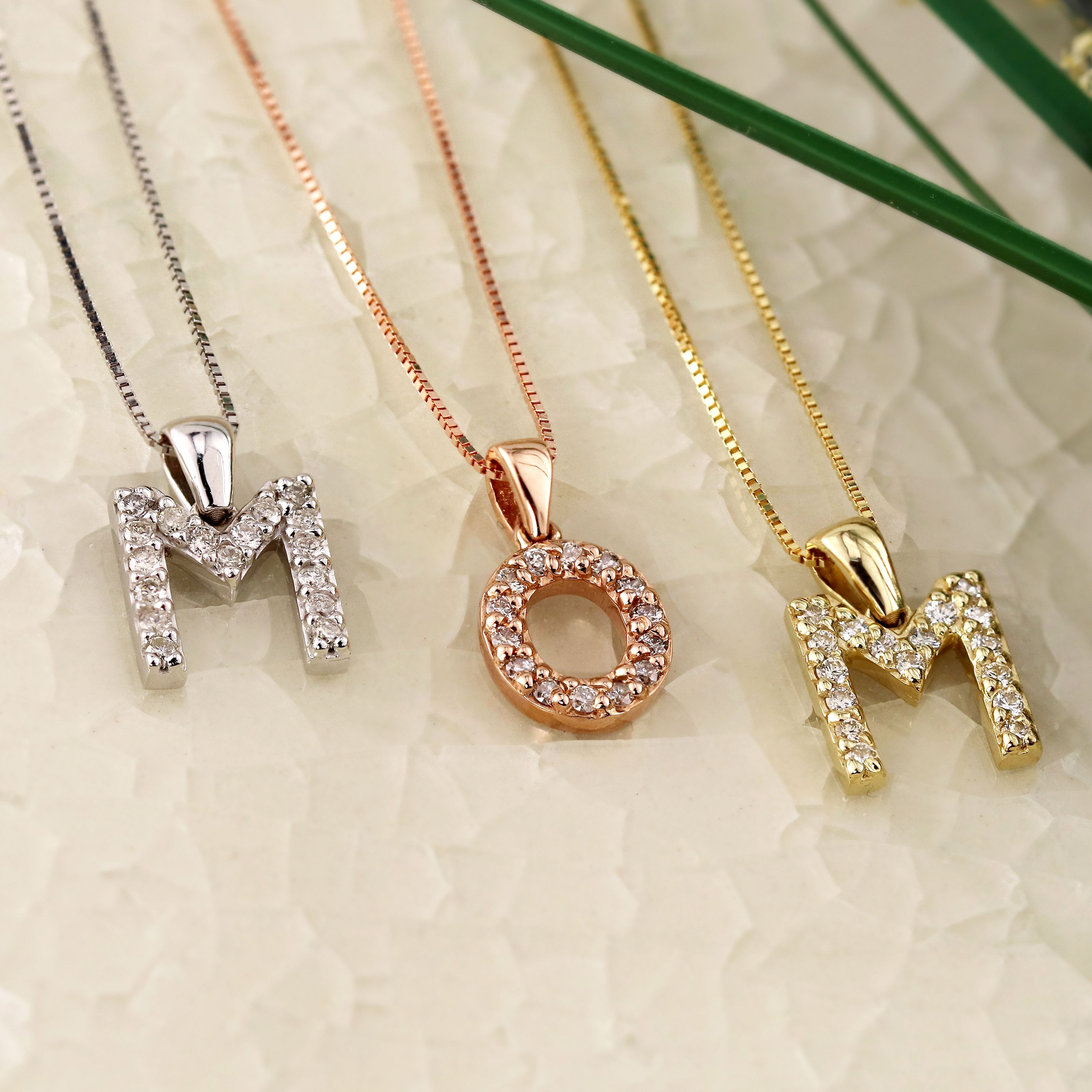 Initial pendant necklaces are chic, wearable, and sweet. The initial style allows you to easily customize her necklace and make it a personalized and meaningful keepsake. A popular customization choice for initial pendant necklaces given as push presents is the baby's first initial. Some other lovely options include the mother's first initial or a series of initials (such as your initial, the mother's initial, and the initial of your little one). You can also spell out a message or a word with an initial necklace, like "XO" or "MOM."
Shop Customizable Initial Necklace
6. Black Diamond Ring
If your partner has an eye for fashion or glamour, a black diamond ring is a wonderful push present idea. Black diamonds are boldly gorgeous, making them an excellent option for a woman who loves to stand out from the crowd. Then, they're also fitting for a push present because of their lovely meaning. Black diamonds symbolize inner strength, love, and eternal connection.
________________________________
Looking for more push present gift ideas to help you pamper the new mom in your life and thank her for all her hard work? Browse our Jewelry Gift Guide to discover more beautiful, handmade fine jewelry pieces that are perfect for gifting. Our Gift Guide is full of the best gifts to give for push gifts, for Mother's Day, for a baby shower, or for any other special occasion. Browse our Gift Guide by occasion or price to discover dazzling diamond earrings, chic bangles, heart shaped necklaces, gemstone pieces, sterling silver jewelry, and much more.