It's a tradition to give your bridesmaids gifts to show them how much you appreciate their support throughout the wedding planning process. But what should you gift your bridesmaids? We always recommend gifting something that's both personal and precious. You want to give your bridesmaids something that's tailored to them, but also something that they'll be able to wear for years to come.
Luckily for those searching for the perfect bridesmaid gifts, there are so many pieces of jewelry that are gorgeous, sentimental, and customizable— yet still affordable! Below, check out some of our favorite bridesmaid gift ideas that your bridesmaids will adore.
Initial Necklaces
Initial necklaces are a classic bridesmaid gift for good reason. They're chic, wearable, and so easy to personalize. You can personalize the letter you use for each bridesmaid and you can also personalize your choice of precious metal. When you gift your bridesmaids monogram necklaces, each bridesmaid will have something beautiful and timeless, yet perfectly "them."
Colorful Gemstone Studs
Gemstone stud earrings are, of course, gorgeous. But they're also incredibly easy to personalize! You can personalize gemstone studs in one of two ways: by gifting each bridesmaid with earrings customized represent your wedding or by gifting each bridesmaid gemstone earrings personalized to them.
If you want to give each bridesmaid the same set of gemstone earrings, we love the idea of gifting gemstones that feature one of your wedding colors. Or, play off a wedding classic and give them a little "something blue" to wear by gifting blue sapphire studs. If you want to gift your bridesmaids personalized studs, you can choose gemstones in their favorite color or go with each bridesmaid's birthstone.
Diamond Studs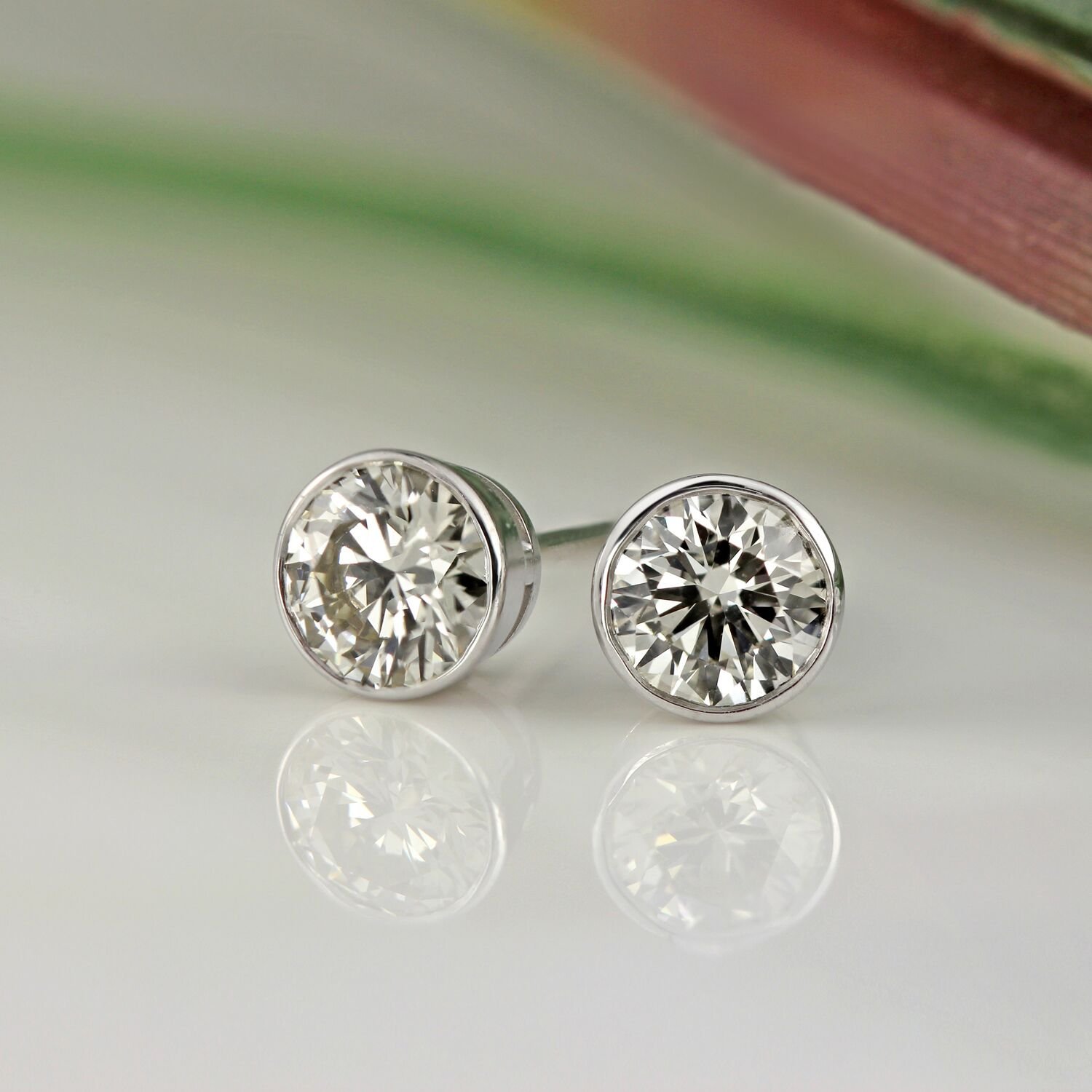 Last up, we have a gift idea that every bridesmaid, maid of honor, or mother of the bride would adore: diamond studs. Diamond studs are a true jewelry classic. They go with anything, from jeans and a t-shirt to a ball gown— or a bridesmaid's dress!
Diamond studs are also extraordinarily easy to customize. Browse our preset diamond earrings page and you'll see that you can find the diamond studs of your dreams (or your bridesmaids' dreams!) with just a few clicks. You can sort by diamond shape, setting style, and precious metal to find exactly the studs you're looking for. On our diamond earrings page, you'll also see that you can find every style of earring in a wide range of prices. You can go big and bold if your budget allows it or gift each bridesmaid a more delicate pair of diamond studs to fit a smaller budget.
No matter what style of diamond stud you choose, you can be sure of one thing: diamond studs are a gift your bridesmaids will treasure for a lifetime.