There's been an exciting new trend emerging in engagement ring fashion: alternative engagement rings. Alternative engagement rings are rings that feature something other than a white diamond (aka a diamond "alternative") as their center stone. The rise in popularity of these rings has spiced up the engagement jewelry scene, adding pops of lively color to bridal shops around the world.
Brides are choosing all kinds of gemstones in place of diamonds. Gemstones have the advantage of offering a huge array of different colors for brides to choose from— but which ones are the most popular? Read on to learn all about the top gemstones brides are buying right now in this alternative engagement ring trends report!
Morganite
This engagement ring features a marquise shaped morganite center stone surrounded by a halo of white diamonds.
Morganite is having a huge moment right now. And while it's one of the lesser-known gemstones that brides are choosing for their engagement rings, it's not a new stone at all. Morganite is a kind of naturally colored beryl and is closely related other kinds of beryl like emerald and aquamarine. Beryl, which is naturally clear, changes color when exposed to various elements of the earth. Emeralds get their green color from being exposed to chromium or vanadium, while aquamarines get their blue color from iron. Morganite is beryl that has been exposed to manganese, making it an incredibly beautiful shade of soft pink.
Morganite's lovely pink color can range from light salmon to deep pink. This pink gemstone has an incredibly romantic look and is said to symbolize compassion, healing, and promise. Perhaps that's why more and more couples are choosing morganite engagement rings.
Black Diamond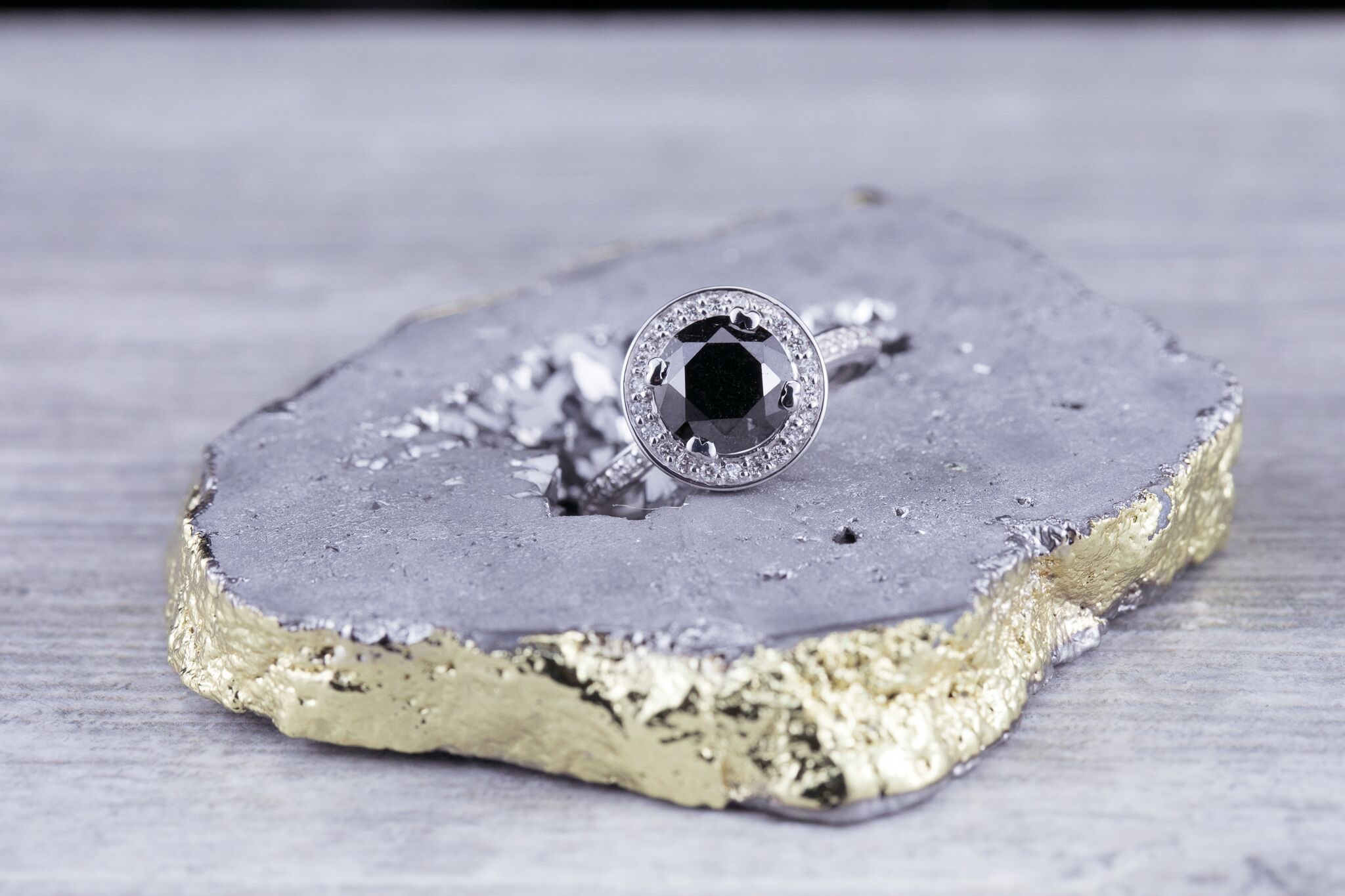 A round black diamond is elegantly featured in a halo setting in this boldly beautiful engagement ring.
Black diamonds have been growing in popularity as more people are drawn to their mysterious and bold style. And not only do they offer an engagement ring a unique look, they also offer incredible strength and durability. Black diamonds are still diamonds, after all, and diamonds are the hardest gemstone on earth. So, this rich, midnight shade of diamond offers all the benefits of a traditional diamond, but with a fresh new style. Black diamond engagement rings are great engagement ring alternatives for mysterious and unconventional brides. 
Blue Sapphire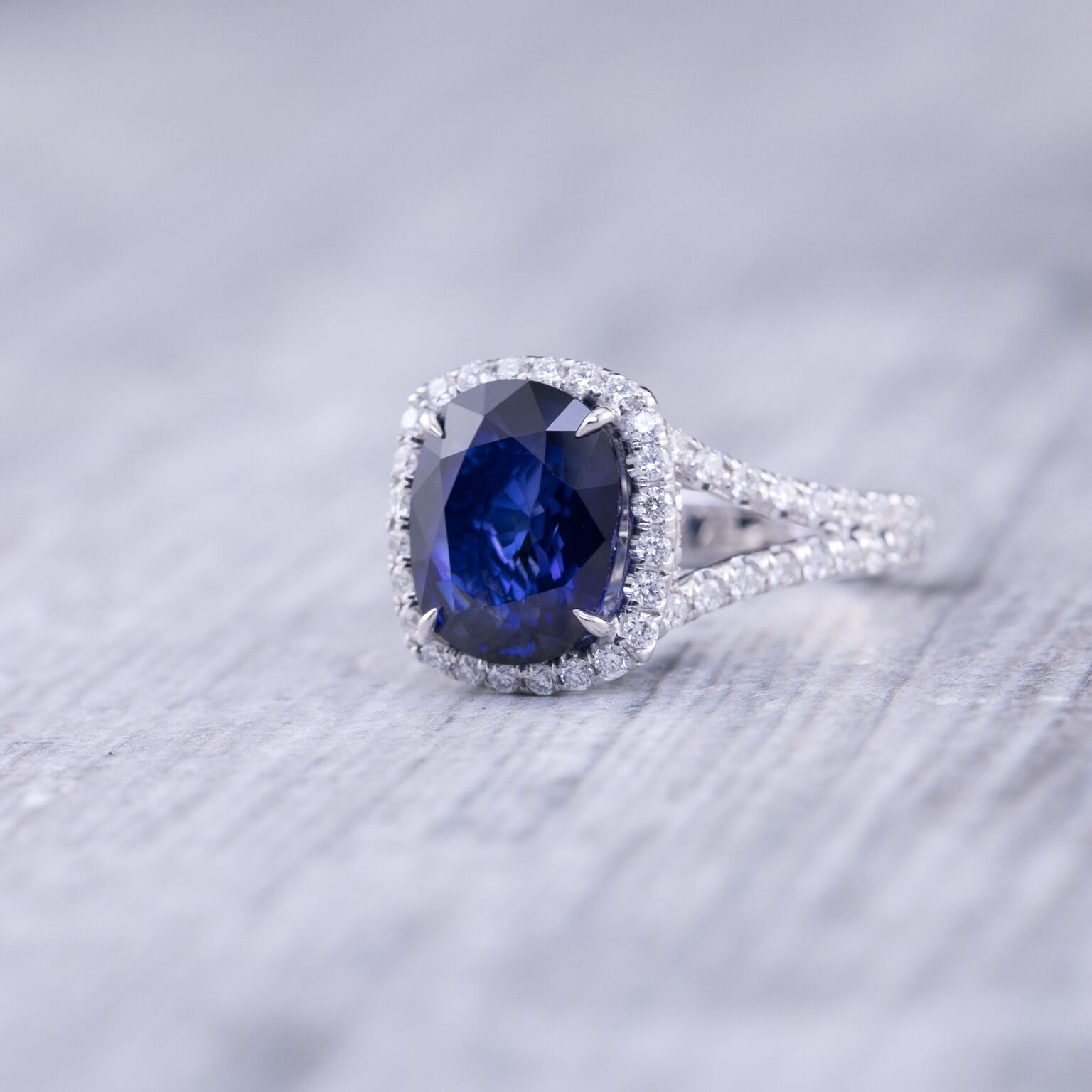 A rich blue sapphire is surrounded by icy white diamonds in this stunning engagement ring.
Sapphires can actually come in many different colors, like pink, orange, and yellow, but the blue sapphire reigns supreme as the most sought-after shade. Blue sapphires are a mesmerizing, deep shade of blue that's reminiscent of a deep ocean.
In general, blue sapphires are said to symbolize wisdom, virtue, and good fortune. When used in an engagement ring, they're also said to symbolize faithfulness and sincerity— a lovely meaning to have in an engagement ring.
While blue sapphire engagement rings are trending, this isn't their first time in the spotlight. Blue sapphires have been in Vogue many times over the years and have been worn by many famous engaged women, perhaps most notably by both Princess Diana and Kate Middleton.
Blue Diamond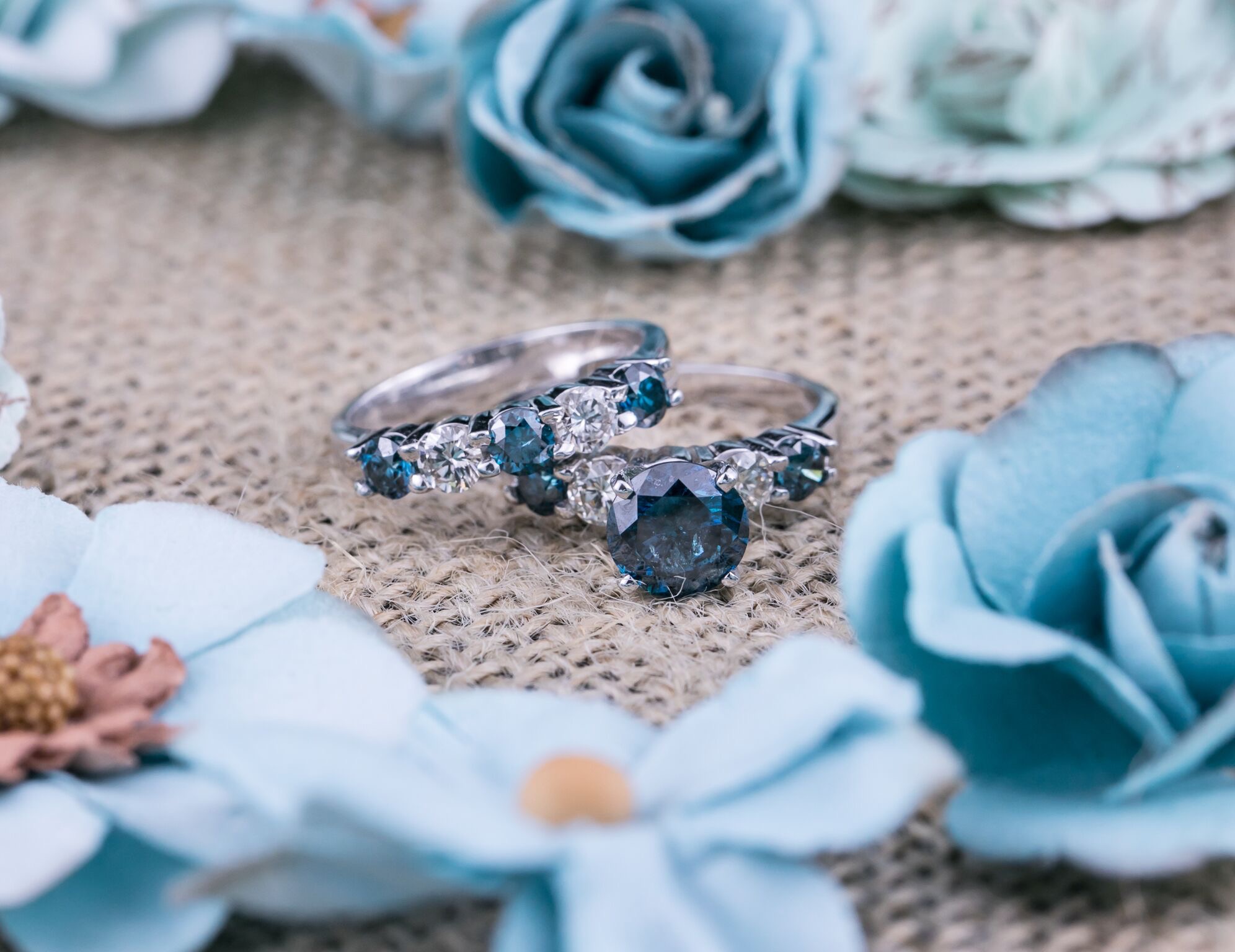 Blue diamonds alternate with white diamonds in this sweetly beautiful diamond engagement ring set.
Blue diamonds are one of the rarest shades of diamonds. They're prized for their lovely color and high radiance for a colored stone. They're also said to symbolize eternity, truth, and devotion— who wouldn't want that in an engagement ring? Also, those that would like to stick to a diamond as the main stone of their engagement ring, but would like a unique look, a blue diamond engagement ring might be a great choice. 
Green Emerald
The distinctive green color of an emerald is unlike any other shade of green on earth. The emerald's rich, deep green hue has made it highly desired throughout history. Perhaps that's why using an emerald stone for an engagement ring today has a bit of vintage feel. Using an emerald harkens back to an antique era when emeralds were all the rage.
In addition to its vintage appeal and incredible hue, there's another reason emeralds are an excellent choice for an alternative engagement ring. Emeralds are referred to as the "stone of successful love" and are said to preserve love and inspire passion. 
Ruby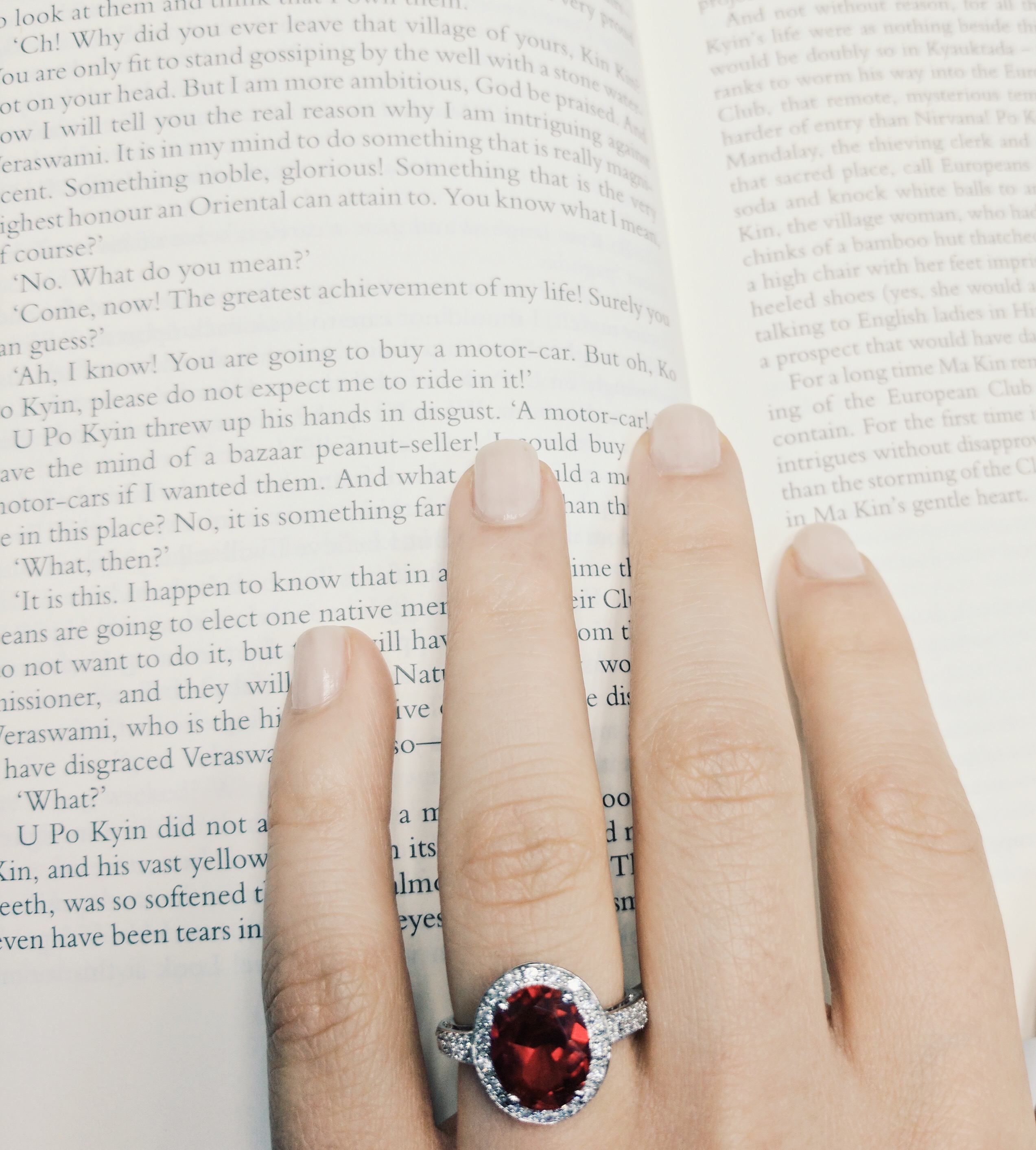 Rubies are the color of love: a lushly rich red. They, like emeralds, also have a wonderful vintage appeal, as they were incredibly popular in past eras.
Rubies are said to symbolize luck, love, and passion, making them the perfect choice for an alternative engagement ring. Ruby engagement rings make a powerful statement and can surely be passed down as a family heirloom for generations to come.