While Meghan Markle has been a notable television actress for a number of years, she recently rose to a new level of fame when Britain's Prince Harry popped the question. Now, as a soon-to-be royal, Markle has been making headlines across the world as she makes her first appearances with Prince Harry as an engaged couple. And another thing catching the public's attention after the engagement is, of course, Markle's stunning engagement ring. 
Prince Harry proposed to Markle with an absolutely incredible, three stone engagement ring, which Harry custom designed for his soon-to-be bride. Harry said in an interview with the BBC, "The ring is obviously yellow gold because that's (Markle's) favorite and the main stone itself is sourced from Botswana and the little diamonds either side are from my mother's jewelry collection to make sure that she's with us on this crazy journey together."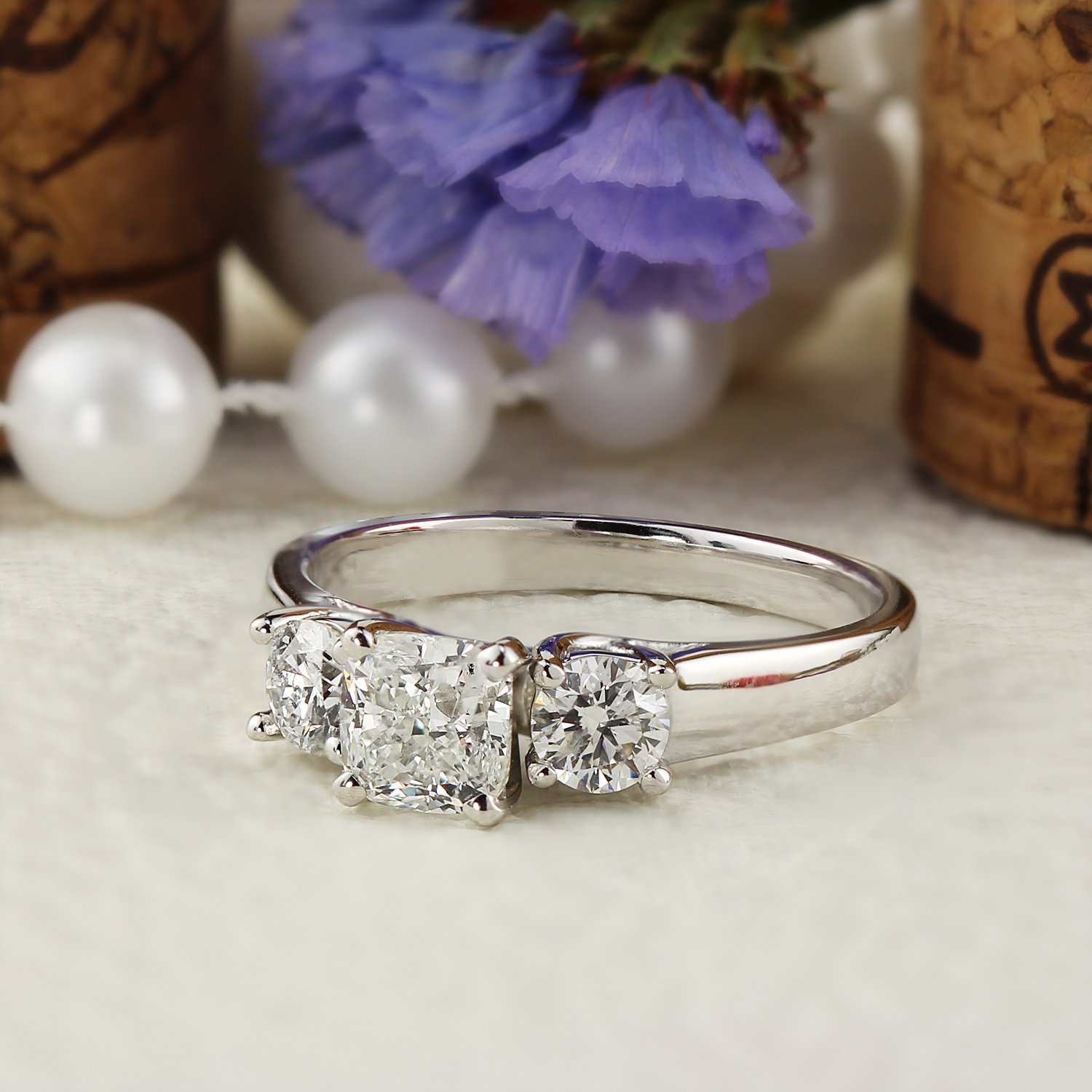 Get the look: The Meghan Three Stone Engagement Ring in white gold perfectly echoes the design of Markle's gorgeous new ring.
Meghan Markle's ring is a three-stone engagement ring featuring a cushion cut center diamond and two round cut accent diamonds. Three-stone engagement rings symbolize the milestones that make up our lives. The three stones are said to represent the past, present, and future. These three-stone rings are cherished as heirlooms for many generations to come, which is why they make great engagement rings.
The use of diamonds from Harry's late mother Princess Diana's collection has caused many jewelry experts to call it priceless, as the historical and sentimental value of these diamonds would be impossible to replicate. Though, if the ring were to be replicated, the 6.5 total carats in the three stones in her ring might cost around $300,000 to $350,000 if the diamonds were perfect quality.
Harry's older brother, Prince William, also famously gifted his betrothed a ring with ties to his mother. When William proposed to Kate Middleton in 2010, he gave her his late mother's blue sapphire and diamond engagement ring as a "way of making sure my mother didn't miss out on today and excitement," according to a CNN interview with William.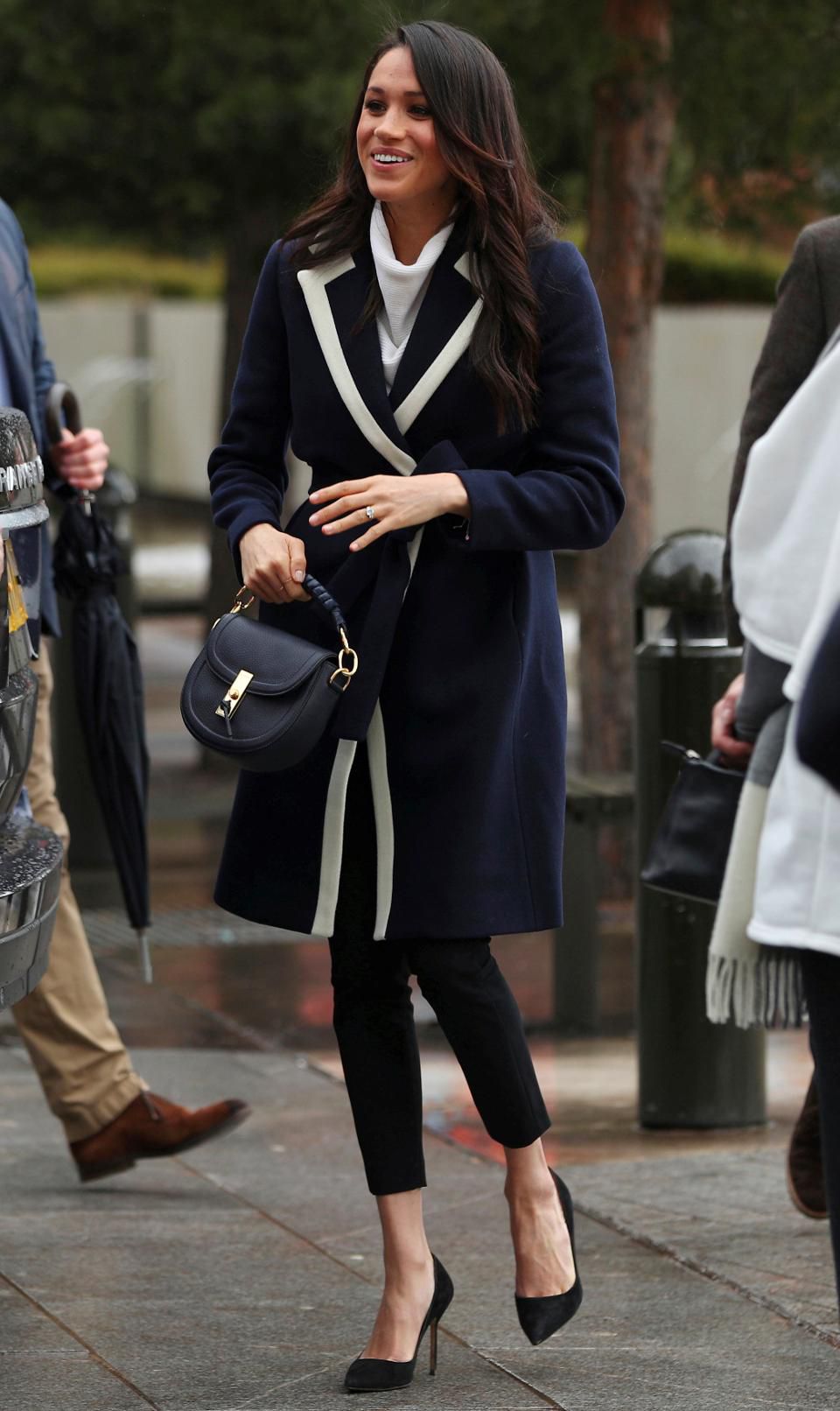 Markle steps out in a classic, chic ensemble.
While the dazzling three stone engagement ring William designed for Markle is touchingly sentimental, it's also incredibly well-suited to Markle's style. Three stone engagement rings, particularly those made with cushion cut white diamonds and yellow gold, are a very traditional, classic choice. This ring pairs perfectly with Markle's style, as she often selects clothes with classic designs. Markle's sartorial choices have been widely acclaimed among fashion analysts who admire her put-together, chic ensembles.
The engagement of Britain's younger prince has made the news across the globe, as the public watches the happy couple celebrate their engagement at numerous public functions. The prospect of another royal wedding, so soon after Prince William's, also has people buzzing and eagerly awaiting the ceremony. We're sure that Meghan Markle's wedding dress will be as chic and enviable as her street style, event wear, and, of course, her incredible new engagement ring.